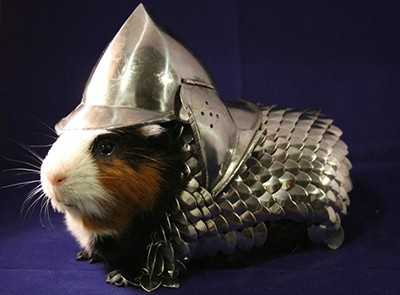 In order to promote psychological wellbeing for all people studying and working at The Department of Architecture the OMG (On Mental Goodness) has been established in 2019.
The OMG Commission consists of students, staff, and professors and aims to make the D-ARCH a healthy and constructive place for everyone.
We are responsible for understanding, aiding, lobbying, and educating on all topics concerning the psychological wellbeing. Contact us if you seek help and contact us if you would like to be active in our group.
Survey
Sentence / Link
Meetings
Sentence, image, next dates.
Contact us anytime
William Tice 
has just finished his bachelor studies at ETH. He is taking a semester off to pursue personal projects and contribute to the omg commission. On the side he works in nightlife, where he is part of a dialogue team pushing for safer spaces to self-express. He will be taking the ensa Mental Health First Aid course in Nov. 2022. William is responsible for the informal meetings, so direct all questions to him. He is fluent in German, English and Portuguese.
Qianer Zhu (she/her/hers)
is a Master's student of architecture since 2021. She has been actively building up communities of empowerment with student initiatives such as SEKUNDOS and Unmasking Space. She is going to take the ensa Mental Health First Aid course in November 2022. You can contact her in English, German, and Chinese.
Eileen Welzel
started her studies in 2016 and is now a Master student of architecture. Is, next to William, responsible for the informal meetings, and also happy to receive any questions, remarks, thoughts, etc. She is going to take the ensa Mental Health First Aid course in November 2022.
Claudia Gebert
works as administrative coordinator of the Netzwerk Stadt und Landschaft (NSL) and for the chair Günther Vogt since 2005. She is a mother of 2 children and had an exhaustive depression after her university examinations. She is now a mentor for young people who want to improve their mindset, Life Mastery Trainer, and visited the ensa course "Erste Hilfe für psychische Gesundheit". Languages: German (mother tongue), English (very good), French (medium).
Sonja Flury
is a teaching assistant at Studio Tom Emerson since 2019.
Annamaria Prandi
is a mother of 2 and an Italian architect and curator based in Zurich. She has been working as a scientific assistant at Chair De Vylder since 2017, where she teaches in the free diploma studio and is editor of some curatorial projects. In the past she experienced a 5years psychoanalysis, which has given her a deep interest in psychological wellbeing topics and approaches. You can contact her in English or Italian.
Sebastiaan Loosen
is postdoctoral researcher and lecturer at the Chair of the History and Theory of Urban Design (gta).
He teaches research studios and seminar courses, serves as delegate for the AAA (Association of Assistants at the Department of
Architecture), has basic experience in collegial coaching, and is always up for a coffee.
Get Help
In this PDF, you will find a list of help concerning general issues, anxiety, psychosis, eating disorders, XXX.
Courtesy of ensa Switzerland, an offer from the Swiss foundation Pro Mente Sana. ensa first aid courses for mental health put laypersons in a position to approach those affected with mental health problems and provide first aid. At the same time, first responders make a contribution to breaking down prejudices against people with mental health problems in our society. Would you also like to become an ensa first aider? All information about the program can be found under this link.