Transport challenges in cities have never been more urgent. Mobility must be rapidly decarbonized and negative externalities of traffic are gaining more attention. On the other side, growing urban populations and economic growth generate ever more traffic.
New and better roads, electric cars, and autonomous driving make travel cheaper and more convenient. As a result, we commute over longer distances and travel ever more, offsetting much of the capacity and efficiency gains and failing to address the urgent challenges. Transport policy is caught in a vicious circle of incremental improvements and rebound effects. Is there any way out?
Redesigning the Streets Changes our Mobility Behaviour
A growing stream of research demands that sustainability is only possible with substantial behaviour changes: We must change our lifestyles and patterns of consumption towards lower use of natural resources – and proper design of our living environments can help us do it: While in some cities, virtually all commuters use cars, in other places, the same people are more likely to cycle. Urban design makes their decision easier to produce less carbon emissions, use less road space, and even improve their own health and wellbeing.
Growing availability of e-bikes is a game changer for cycling. Neither topography, nor larger distances are posing hurdles anymore. If we transform our living environments to prioritize cycling and public transport over driving, many people will switch to bicycles. This is what we test in the E-Bike City project: What would happen if we repainted roads in cities, giving ~50% of space to attractive cycling, while reducing the capacity for cars?
While some people will benefit from faster journeys on bicycles, others will suffer accessibility losses. Property values, social networks, and spatial patterns of exclusion will change as well. Seven chairs at D-BAUG join forces to test the effects of such an urban future and explore how it can create new perspectives for a sustainable transport policy.
Want to know more? Join us for the public E-Bike City Kick-off event on 23rd of November.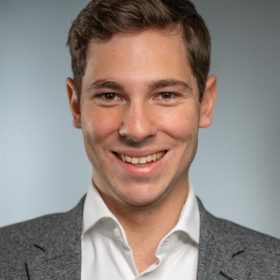 Lukas Ballo is a transport planner, holding a MSc. in Spatial Development and Infrastructure Systems. He was co-founder of the ETH spinoff Roll2Go. After an acquisition, he has rejoined academia to work on future policies in urban mobility. Currently, he is working on his PhD on designing the E-Bike City and modelling its effects.
Leggi anche