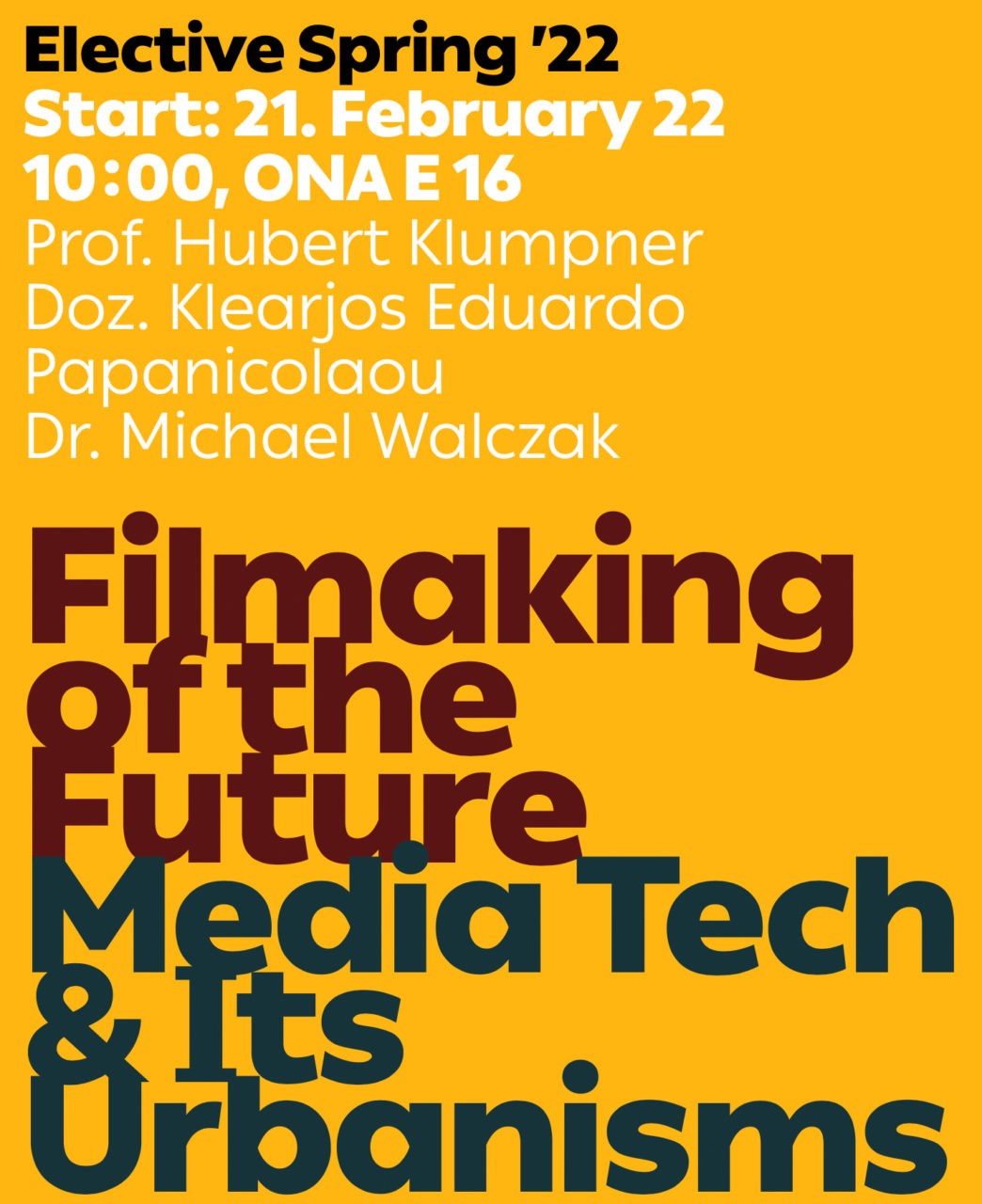 Starting on 21 February 2022 on Mondays, 10:00 – 12:00 | Elective course | ETH Zurich, Oerlikon, Neunbrunnenstr. 50, ONA E16 / Online.
Lecturers: Prof. Hubert Klumpner, Klearjos Eduardo Papanicolaou, Dr. Michael Walczak.
The storytelling potential is limitless: students will produce short films in novel formats through experiments with new and emerging media technologies including drones, 360 cameras, point cloud, and more, developing new forms of urban literacy.
Organisation
Institute of Landscape and Urban Studies
Chair of Architecture and Urban Design, Prof. Hubert Klumpner
Further information
Contact: Klearjos Eduardo Papanicolaou; Michael Walczak