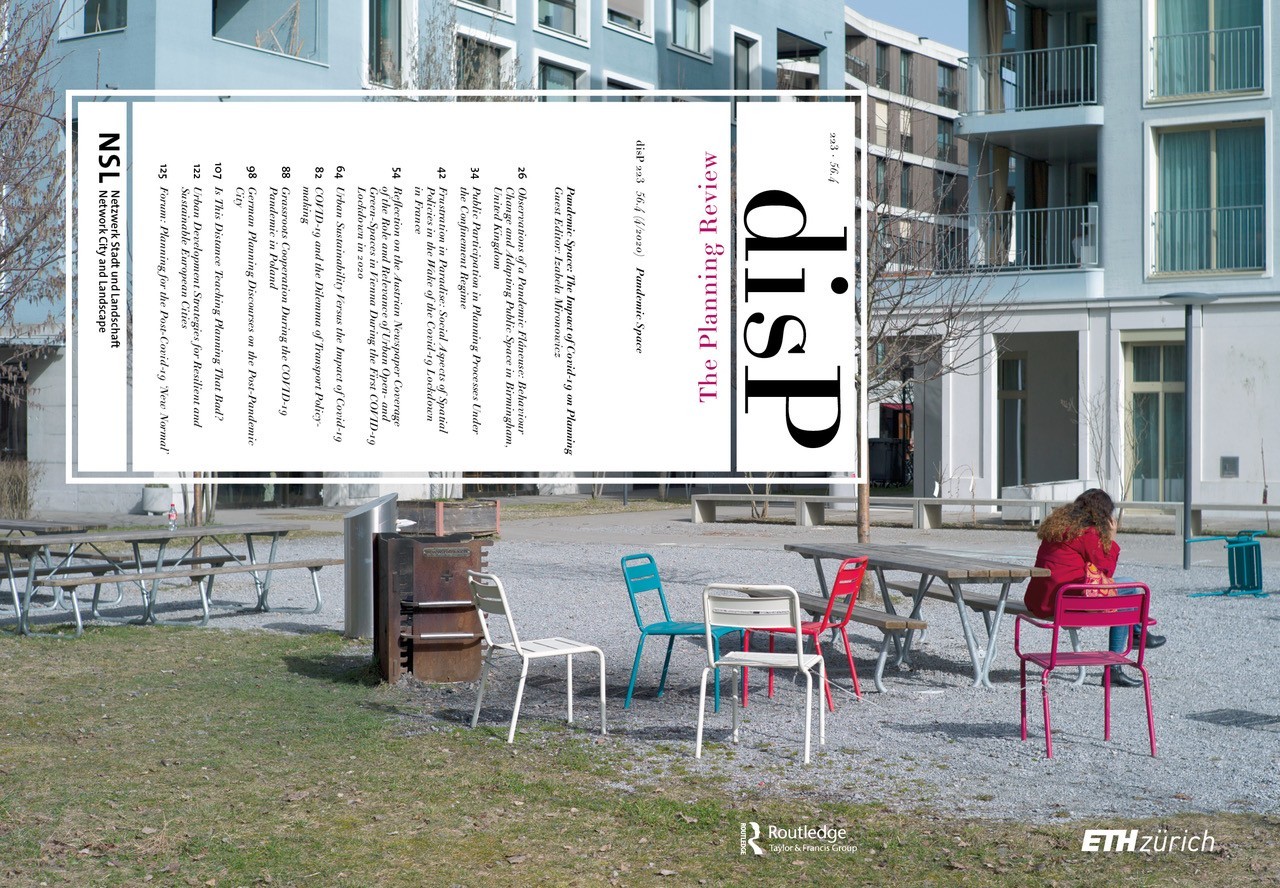 disP – The Planning Review is an NSL – Network City and Landscape publication that started in 1965 and became a subscription journal in 2010. The Taylor&Francis Group took over the publishing and subscription aspects in 2012 and further information can be obtained directly through them.
The interdisciplinary scientific journal addresses topics in the areas of Urban Development, City and Town Planning, Landscape and Environmental Planning, Landscape Architecture, Regional and Environmental Economics as well as Transportation Planing. It is published quarterly. Normally two disP issues a year are dedicated to a specific theme (Theme issues). The articles in disP are chosen using a panel procedure and an international advisory board supports the editorial staff.
International orientation
Authors from all nations can use disP as a vehicle to contribute their articles to the european planning forum. Articles are published in German, English, French or Italian. An english summary is provided for each article published in another language.
For Scientific Research and Practice
disP – The Planning Review is devoted to professionals in research and in practice who are interested in european planning issues. The Association of European Schools of Planning (AESOP) is an official partner of disP.
Tradition for over 40 years
disP – The Planning review has been produced and published since 1965 from the Network City and Landscape NSL of the ETH Zurich. Since 2010 disP is a subscription journal.