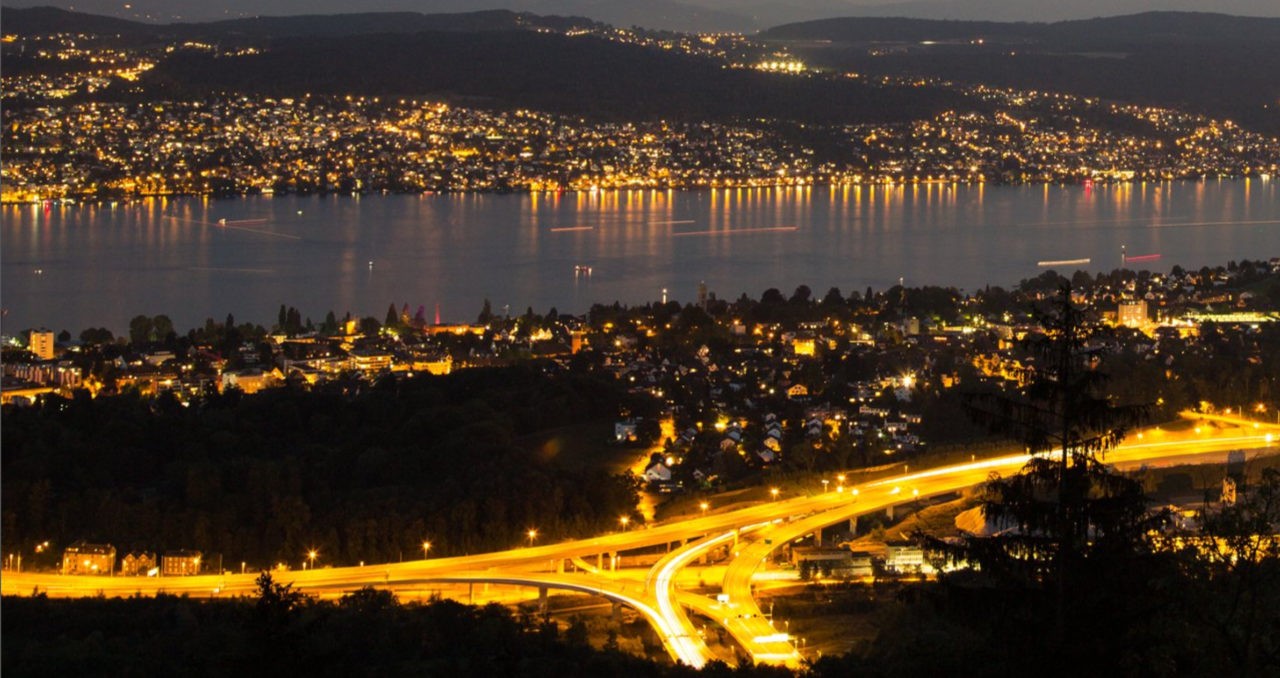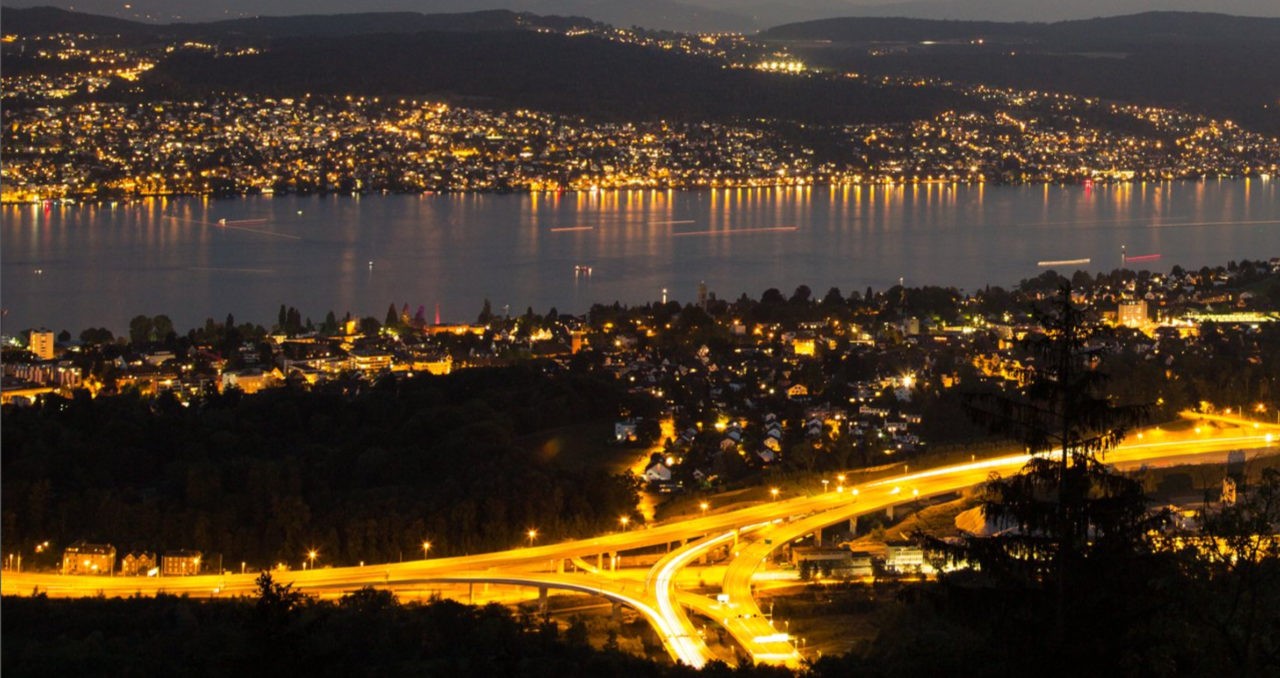 Autobahnausfahrt Uetlibergtunnel mit Sicht auf den Zürichsee und die beiden Seeufer. Copyright- Felix Oertle, Zürich
Shaping our Habitat
Spatial planning and the development of urban cultural landscapes with particular needs requires highly educated experts and scholars. These academics must exercise fundamentally methodical and analytical background knowledge in order to deal with both present and future problems, as well as to design and enact adequate solutions and adopt engineering-oriented duties.
The Master of Science in Spatial Development and Infrastructure Systems offers a wide range of university education for designers and managers of the built spatial environment and its systems. A central task of this programme of studies is to provide students with different technical backgrounds, giving them the opportunity to find a common language and mutual methodological understanding with regard to spatial planning and transport systems.
The master's programme presents students with an ideal chance to further the scope of their education and to specialise in one or more of the following fields: transport planning, transport systems, spatial planning, and environmental planning. Besides the required courses and concentrations, which impart technical knowledge and allow in-depth study of certain subjects, specialist training in the form of elective courses completes the overall goal of general education. The students can individually select any courses in the ETH Zurich course offering, as well as that of the University of Zurich.
In the 3rd semester, an interdiciplinary project is competed in teams, which is supervised by the departments which are reponsible for the specialisation areas. The thesis project in the final 4th semester of the program lasts 16 weeks and is carried out under the supervision of one of the specialisation departments.
Erfahre mehr über den Studiengang Raumbezogene Ingenieurwissenschaften und warum er perfekt zu dir passt (Video auf Youtube).
Website Master of Science in Spatial Development and Infrastructure Systems
Brochure 2019 as PDF
Contact Administration