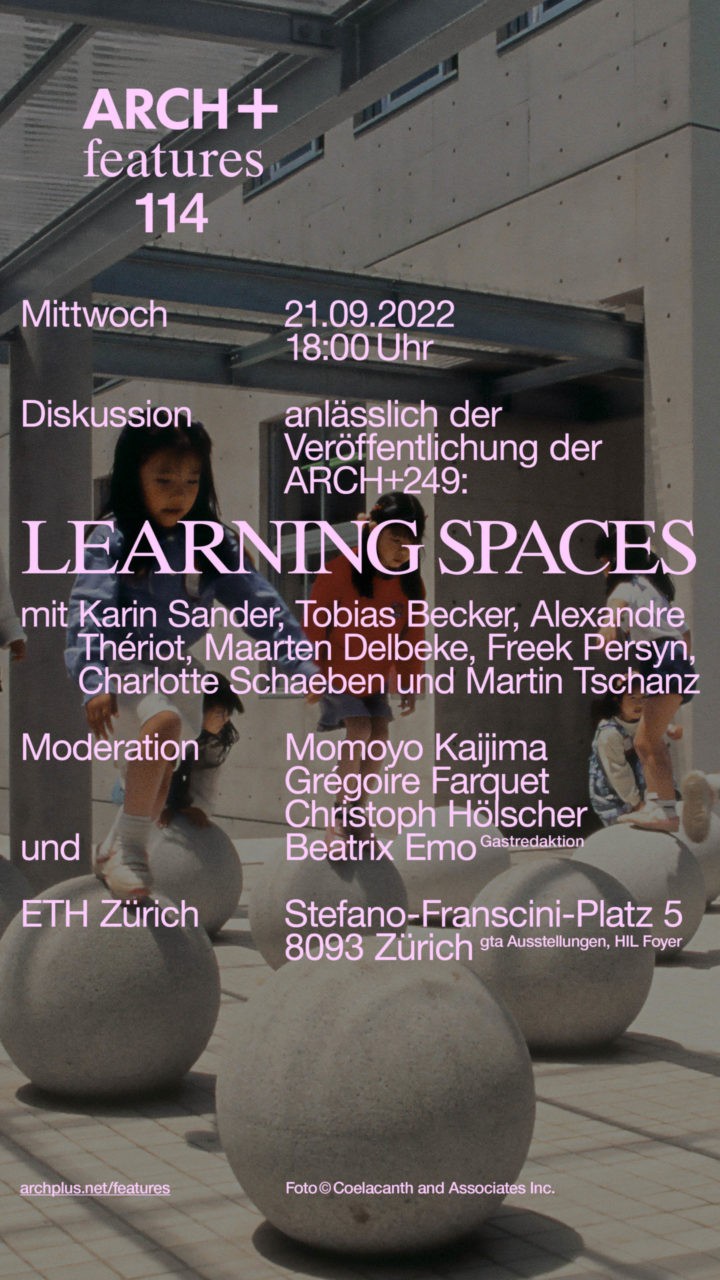 2022

Launch Event
21 September, 18:00 – 19:00 | ETH Zurich, Hönggerberg, gta exhibitions, HIL Foyer.
Presentation of the issue and a panel discussion about the new ARCH+ 249: Learning Spaces (Orte des Lernens).
Guests: Anh-Linh Ngo and Mirko Gatti (ARCH+), Karin Sander and Tobias Becker, Alexandre Thériot, Maarten Delbeke, Freek Persyn, and Charlotte Schaeben.
Moderation by the guest editors Prof. Momoyo Kaijima, Grégoire Farquet, Prof. Christoph Hölscher, Dr. Beatrix Emo.
Organisation
Institute of Landscape and Urban Studies, Chair of Architecture and Urban Transformation, Freek Persyn
Further information: Chair of Architectural Behavirology, ARCH+