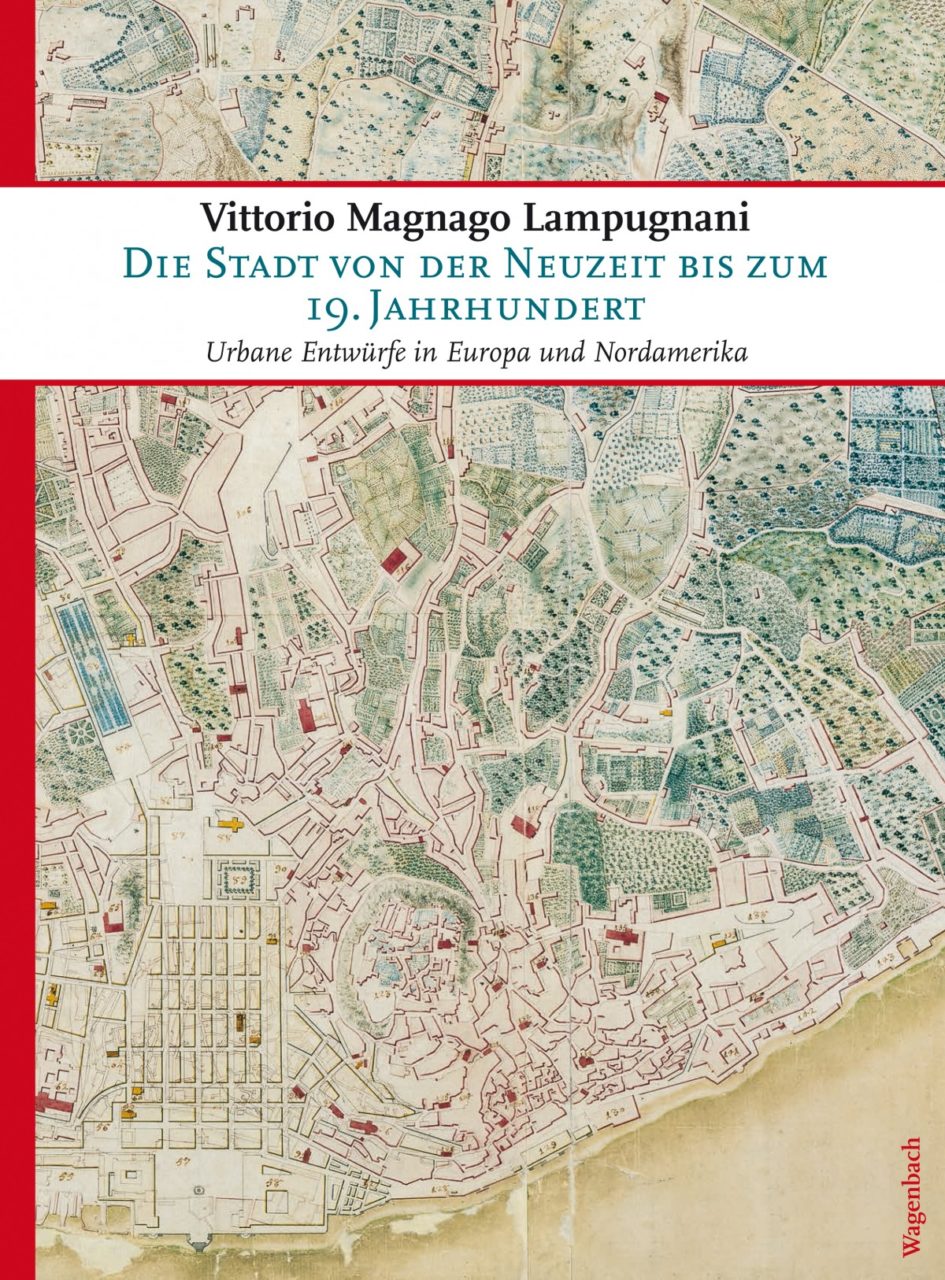 Magnago Lampugnani, Vittorio
2017

Publisher Klaus Wagenbach. Also available as e-book.
The task is very simple and very difficult: to build cities for the people who live in them. Vittorio Magnago Lampugnani retraces the convoluted history of the occidental city and relates their stories based on their most important episodes.
After his extremely successful history of the city in the 20thcentury, Vittorio Magnago Lampugnani has now, in a manner of speaking, written the prequel to his magnum opus. From the development of the Modern Age to the 19thcentury, he catches the perhaps most glorious and certainly the most decisive moments of the time and creates a scintillating kaleidoscope of western urban design from the Middle Ages to the urban concepts of the Renaissance and the perspectiviststrategies of the Baroque up to the massive modernisation that allowed the middle class to acquire the traditional city.
Each chapter is devoted to the architectonic form of a European city and its special conditions and requirements in a specific epoch: Florence, Rome, Lisbon, London, Paris, Berlin, Vienna and Barcelona. The North American colonial settlements, pioneer cities and metropolises are also included.
More than 350 predominantly large format and colour images of city plans, designs, drawings, architectural photographs and aerial views offer great visual enjoyment and open a new vision of the cities of Europe and North America.