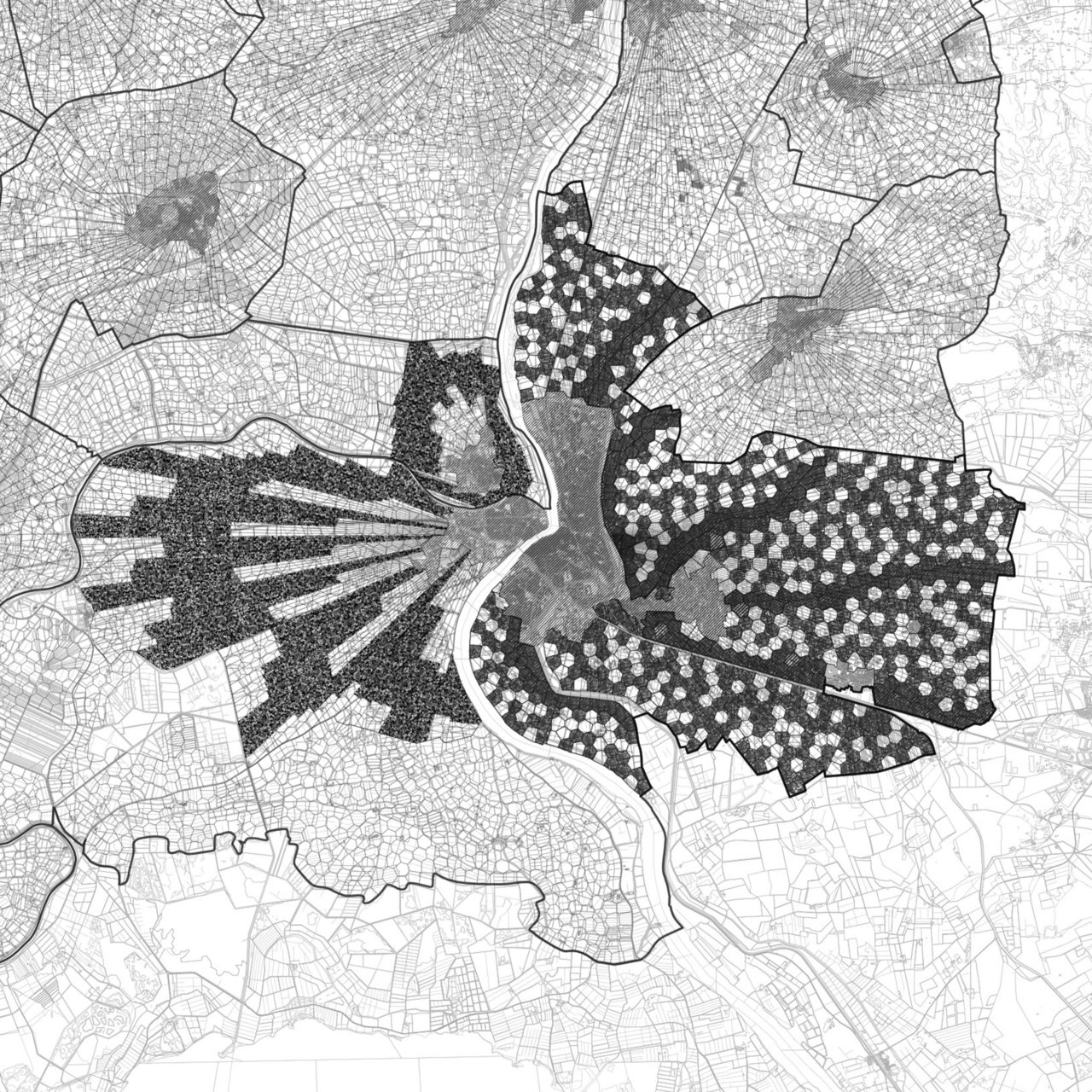 Teresa Gali-Izard: Michael Hough/Ontario Association of Landscape Architects Visiting Critic.
23 November, 18:00-19:00 Zurich time (12:00-13:00 eastern standard time) | Zoom registration.
Landscape landscape urbanism is an inclusive approach to the construction of the human ecosystem. It translates the hidden potential of places and pursues a new relationship between living creatures, humans among them. This methodology seeks to understand climate and geology – their performance, constraints and gifts – as the foundation for learning from the primary matter of landscapes over time.
Landscape landscape urbanism makes no distinction between urban and rural. It proposes new artificial ecologies that understand landscape as an integrated productive system responding to multiple intentions: enhanced biodiversity, dynamic cycles of water and carbon, a living soil, and growth over time – culminating in new architectural entities. These hybrid structures generate new languages that integrate living systems into the construction of the urban realm. Landscape Landscape Urbanism is a redefinition of the relationship between humans and nonhumans where multiple individual milieux overlap in a shared environment.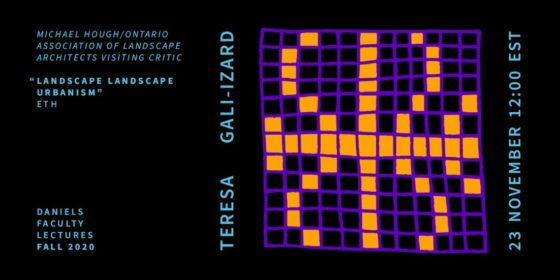 Biography
Teresa Gali-Izard is a professor of landscape architecture and director of the new Master of Sciences in Landscape Architecture program at ETH Zurich in Switzerland. Previously she was an associate professor at the Harvard Graduate School of Design. She also served as a chair of the Department of Landscape Architecture at University of Virginia from 2013-2015, taught in the master's program in Landscape Architecture and Environment at the Escuela Técnica Superior in Madrid, and has lectured at the School of Architecture of Oslo in Norway, the Akademie der Bildenden Künste in Austria, the Academy of Architecture of Mendrisio in Switzerland, the School of Architecture of Grenoble University in France, and the Oporto School of Architecture in Portugal.
Galí-Izard is principal of the firm Arquitectura Agronomia, a landscape architecture firm founded in 2007 and based in Barcelona. Arquitectura Agronomia has built a large number of projects in Spain, including the San Telmo Palace garden in Sevilla, the restoration of Arriaga Lake in Vitoria, Odesa Park in Sabadell, and the High Speed Train Station Park in Logroño. Over the last 20 years, Galí-Izard has also been involved in many other important contemporary landscape architecture projects, including the Parque de los Primeros Pasos in Caracas, Venezuela, Giner de los Rios garden in Madrid, the new urbanization of Passeig de Sant Joan, and the restoration of the Sant Joan landfill in Barcelona, which won the European Urban Public Space award in 2004.
Galí-Izard has been selected as a finalist in major landscape competitions in Spain, such as Cañaveral Park in Madrid and Central Park in Valencia, and has won many competitions, including the Energy Waste Recycling category at the World Architecture Festival in 2008. She was trained as an agricultural technical engineer, and earned her postgraduate degree in gardening and landscape at the Escuela Superior de Agricultura  de Barcelona, Polytechnic University of Catalonia. She is author of The same landscapes. Ideas and interpretations (2006, ed. Gustavo Gili) and editor with Daniela Colafrancesci of  Jacques Simon: The other landscapes. Ideas and thoughts on the territory (2018, ed. Libria).