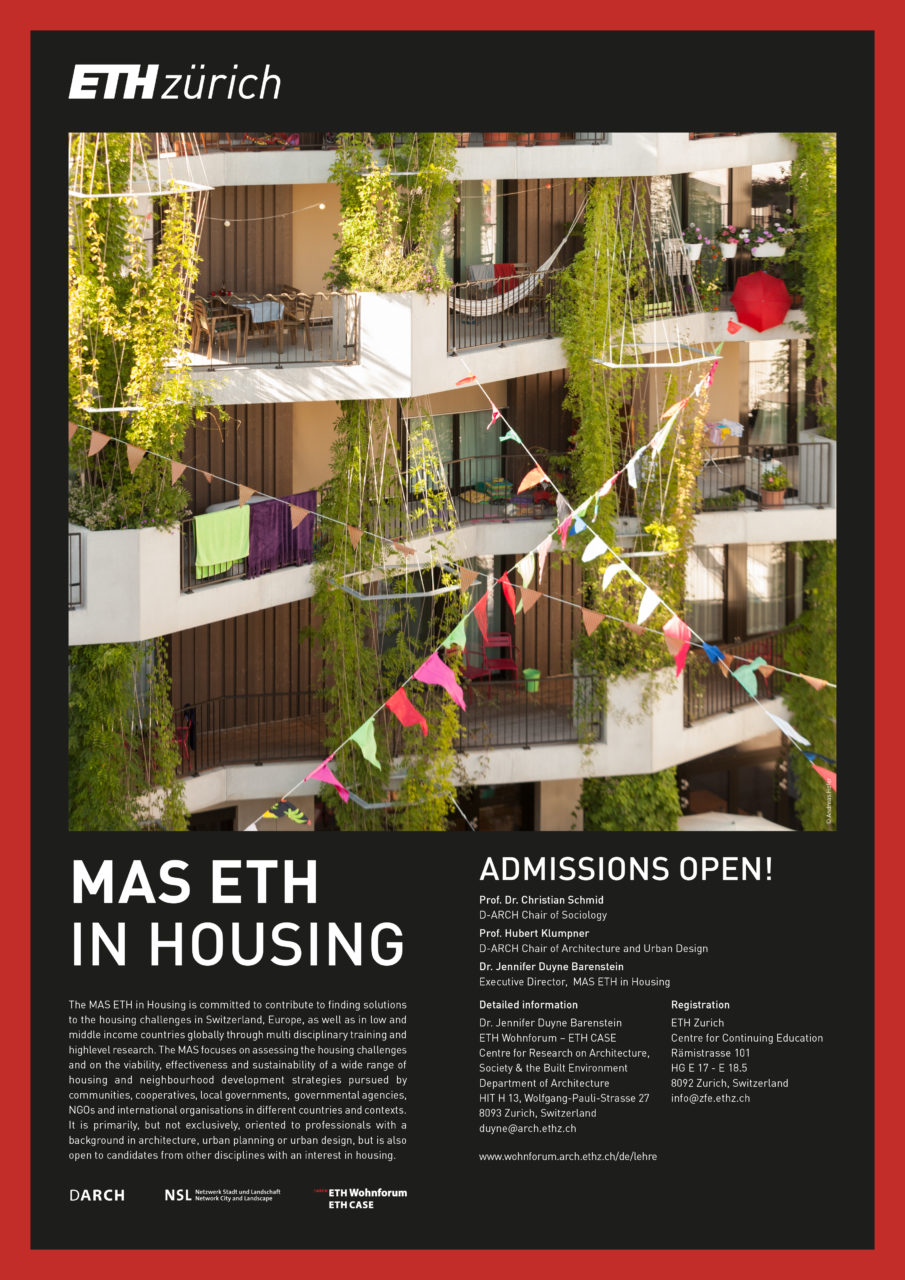 Application window until 30 June 2019.
The MAS ETH in Housing is committed to contribute to finding solutions to the housing challenges in Switzerland, Europe, as well as in low and middle income countries globally through multi disciplinary training and highlevel research.
The MAS focuses on assessing the housing challenges and on the viability, effectiveness and sustainability of a wide range of housing and neighbourhood development strategies pursued by communities, cooperatives, local governments, governmental agencies, NGOs and international organisations in different countries and contexts. It is primarily, but not exclusively, oriented to professionals with a background in architecture, urban planning or urban design, but is also open to candidates from other disciplines with an interest in housing.
Participating Chairs
Prof. Dr. Christian Schmid, D-ARCH Chair of Sociology
Prof. Hubert Klumpner, D-ARCH Chair of Architecture and Urban Design
Dr. Jennifer Duyne Barenstein, Executive Director, MAS ETH in Housing
Detailed Information
Dr. Jennifer Duyne Barenstein
ETH Wohnforum – ETH CASE
Centre for Research on Architecture,
Society & the Built Environment
Department of Architecture
HIT H 13, Wolfgang-Pauli-Strasse 27
8093 Zurich, Switzerland
Registration
ETH Zurich
Centre for Continuing Education
Rämistrasse 101
HG E 17 – E 18.5
8092 Zurich, Switzerland