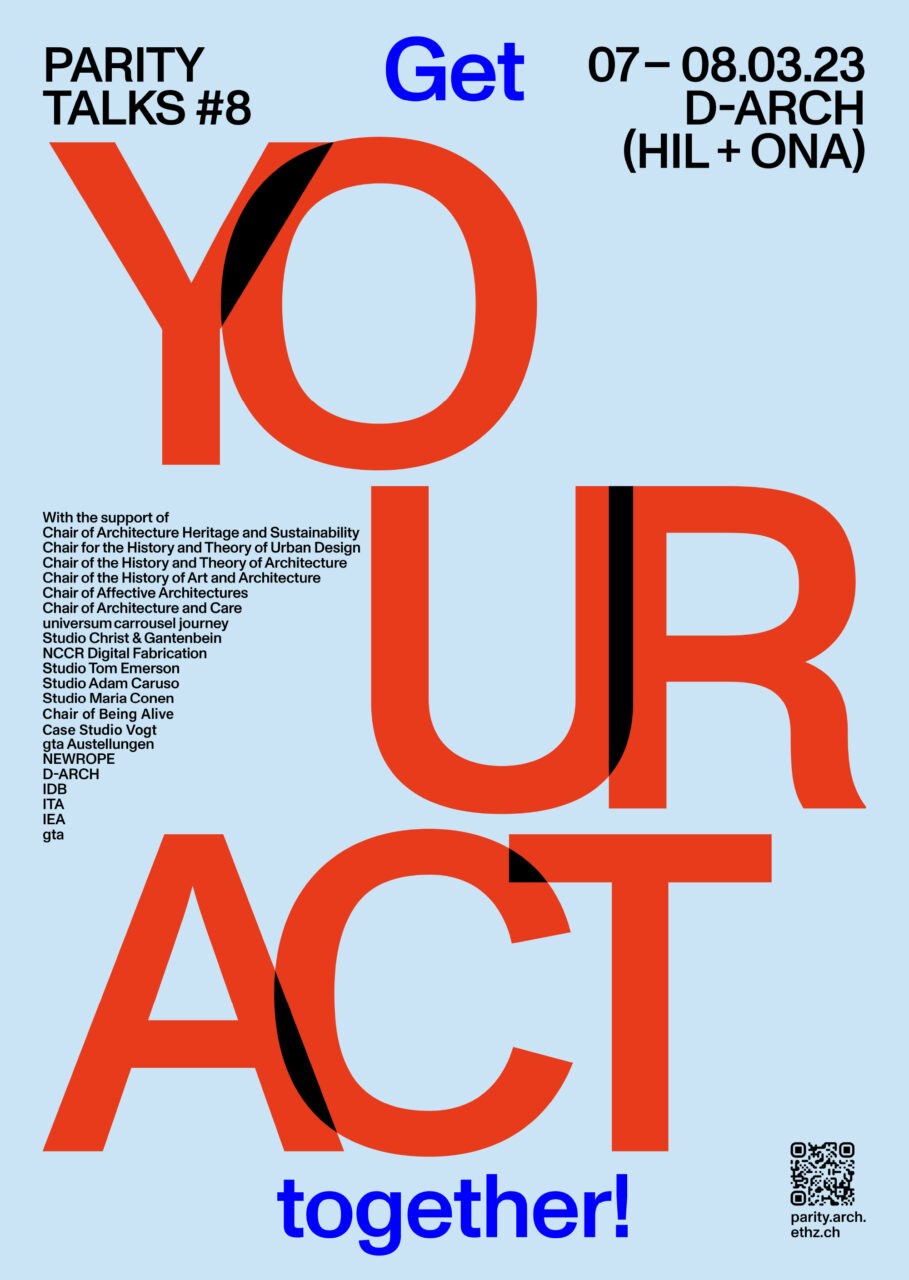 7th and 8th March 2023
This years event will start with the Athena Lecture in collaboration with Wohnforum on the evening of the 07.03.2023, followed by a day of lectures, workshops, and screenings on the 08.03.2023.
In the upcoming Parity Talks we will focus on taking action and bringing together different actors. After asking what it takes to keep a conversation, a building, an institution in good condition, and reflecting on what we can learn from what's already happening in the cracks of it, we now start gathering ideas to implement change. How do we mobilise and bring together the grassroot collectivities and intelligences already present (in a conversation, in a building, in an institution) to do what needs to be done and act upon what's still missing?
We really hope that you will be able to attend all or part of the day. We would like to encourage all students, staff and professors to join the Parity Talks and consider this programme as an extension to the curriculum, shaped through a collective effort across the school. If somebody is in need of childcare, please let the parity group know in advance.
More information about the schedule for the day as well as the workshops and guests can be found here.
Some workshops on this year's programme have limited capacity and therefore we kindly ask you to register before the 5th of March 2023, 6pm. This registration is not mandatory but highly recommended, since it allows all workshop organizers to prepare accordingly and it also secures you a spot. Find the registration-form here or along with the full programme on our website.
Organisation
The Parity Group, Department of Architecture, ETH Zürich