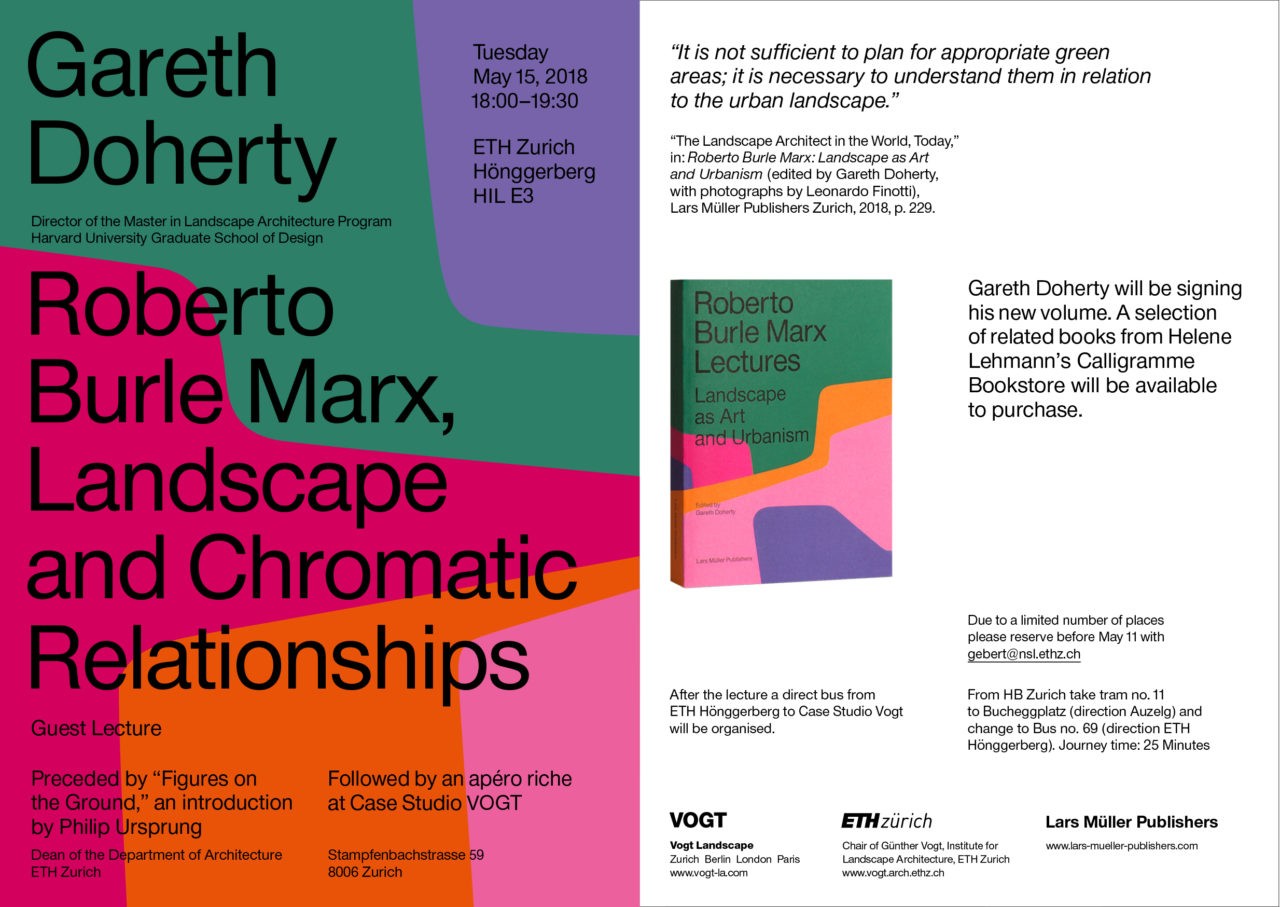 Guest Lecture by Gareth Doherty | Tuesday 15 May 2018, 18:00 – 19:30 | ETH Zurich, Hönggerberg, HIL E3. Followed by an apéro riche in the Case Studio VOGT, Stampfenbachstr. 59, Zürich.
«It is not sufficient to plan for appropriate green areas; it is necessary to understand them in relation to the urban landscape.» (Roberto Burle Marx)
Gareth Doherty, Director of the Master in Landscape Architecture Program at the Harvard University Graduate School of Design and author of the publication Roberto Burle Marx Lectures. Landscape as Art and Urbanism (Lars Müller Publishers) will speak about the Brasilian landscape architect, plant collector, and painter Roberto Burle Marx. He will be signing his new volume. A selection of related books from Lars Müller Publishers will be available to purchase at the table of the Calligramme bookshop.
Guest Lecture introduced by Philip Ursprung, dean of the Department of Architecture, ETH Zurich: Figures on the Ground. 
Followed by an apéro riche at Case Studio VOGT. After the lecture a direct bus from ETH Zurich, Hönggerberg to Case Studio VOGT will be organised.
Organisation
Institute for Landscape Architecture, Chair Günther Vogt
Lars Müller Publishers, Zurich
VOGT Landscape, Zurich