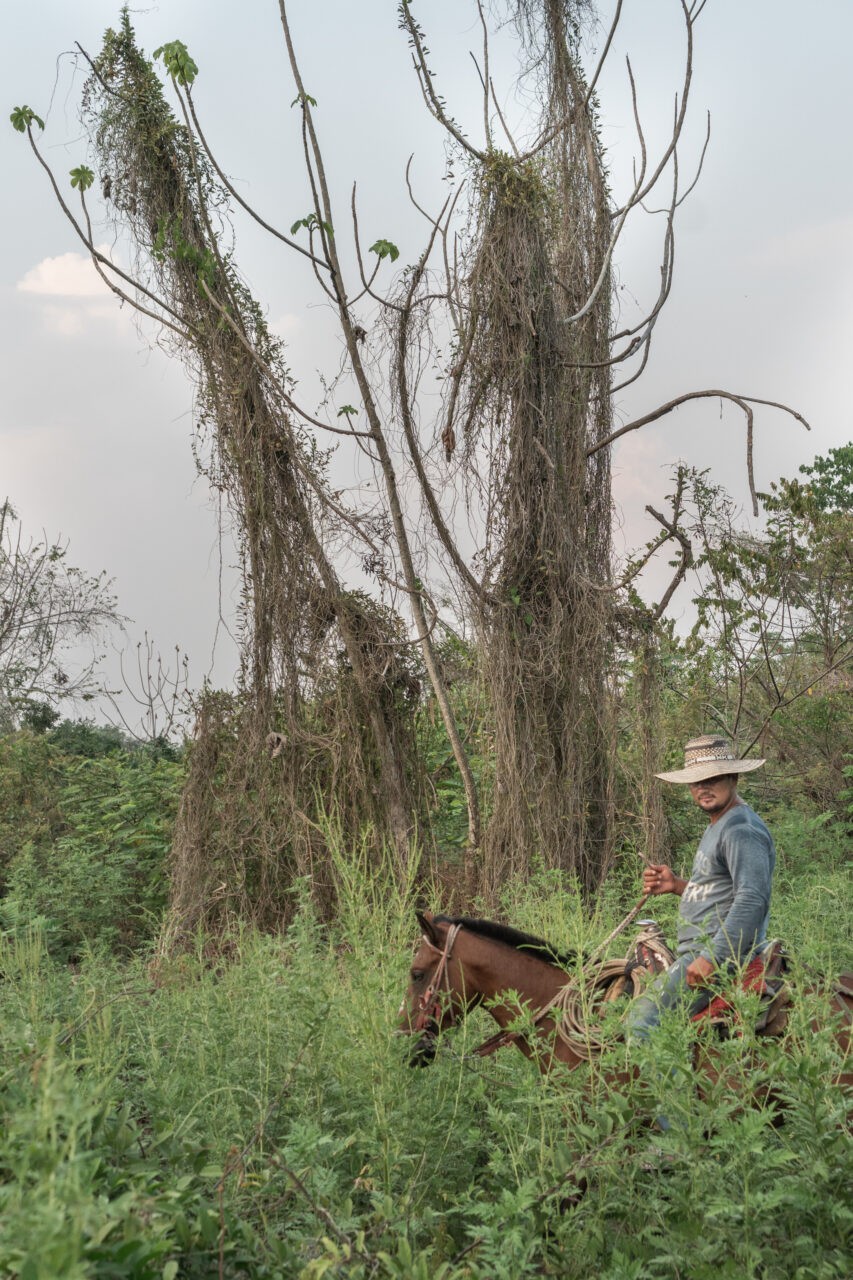 19 January 2023, 18-19:30 | ETH Zürich, Hönggerberg, HIL E 1.
Ein Bild, das Baum, draussen, Gras, Säugetier enthält.
Automatisch generierte Beschreibung.
The documentary «Tierrita» by visual anthropologist Leonie Pock offers insights into the struggle of a small farming community for their land in rural Colombia.
After an input by doctoral researcher Daniela Sanjines about the current land reform in the framework of the peace building process in Colombia, we will show the film. The discussion that follows places the documentary into a broader context of ethnographic filmmaking and the long history of Colombian communities' struggle to secure land rights as well as the opportunities and challenges of the country entering a post-conflict phase.
Tierrita: Documentary, 2021 Colombia, 27 min | English / Spanish
The peasant community of El Guayabo in the Magdalena Medio region of Colombia has been threatened for more than a decade by a wealthy landowner who claims the land for himself. They have been attacked and evicted from their land several times. The film follows the community as they prepare for a court hearing in the land dispute. Will they get justice this time? Tierrita tells a story of resilience, hope and the pursuit of happiness wherever it can be found.
Discussion
Leonie Pock: visual anthropologist, working as a research associate at ETH Wohnforum – ETH CASE.
Daniela Sanjines: architect and urban planner, currently pursuing her doctoral studies on community led housing initiatives in Colombia.
Klearjos Eduardo Papanicolaou: filmmaker and researcher, studied filmmaking in Denmark after degrees in philosophy, English literature and sociology and specialised in urban and sensory ethnographic filmmaking.
Moderation: Jennifer Duyne Barenstein, social anthropologist, Executive Director ETH Wohnforum.
Further Information on the event website
Organisation
ETH Wohnforum – ETH CASE