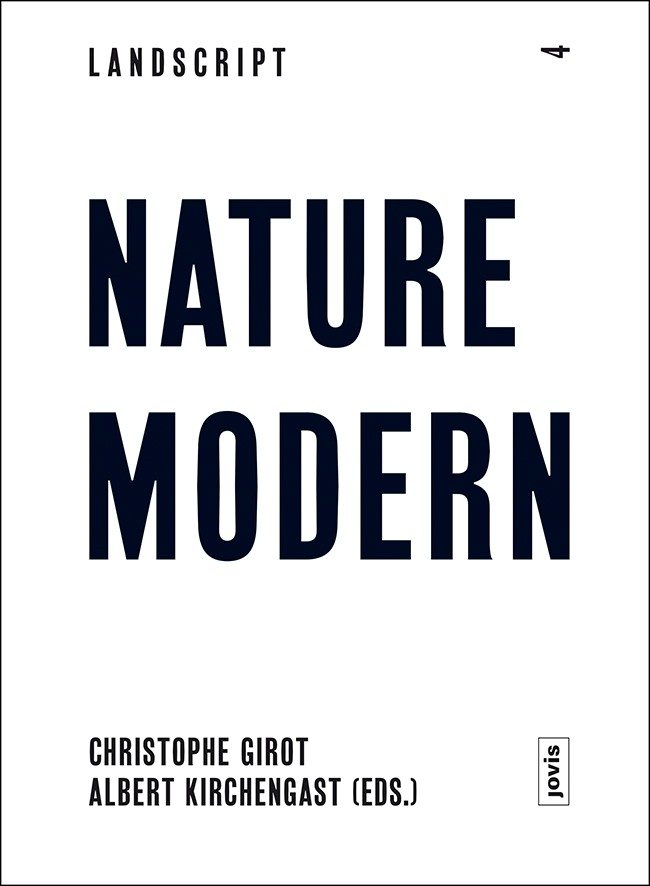 Girot, Christophe; Kirchengast, Albert (eds.)
2017

Contributions by Girot, Christophe & Düblin, Patrick; Kirchengast, Albert; Constant, Caroline; Croset, Pierre-Alain; Isenstadt, Sandy; Leatherbarrow, David; Pogacnik, Marko; Seidel, Manfred; Waldheim, Charles; Weston, Richard. Berlin: Jovis. 
Nature is not simply «green» or the «opposite of culture». Essentially, it is an intellectual construct. Based on key architecture projects, this fourth volume of the Landscript series attempts to instigate a change of perspective. In series of investigations, renowned researchers analyse architecture through the lens of its own inherent understanding of Nature. Their essays try to gain insights into concepts of Nature in modernity, whose entire range of characteristics have yet to be explored.