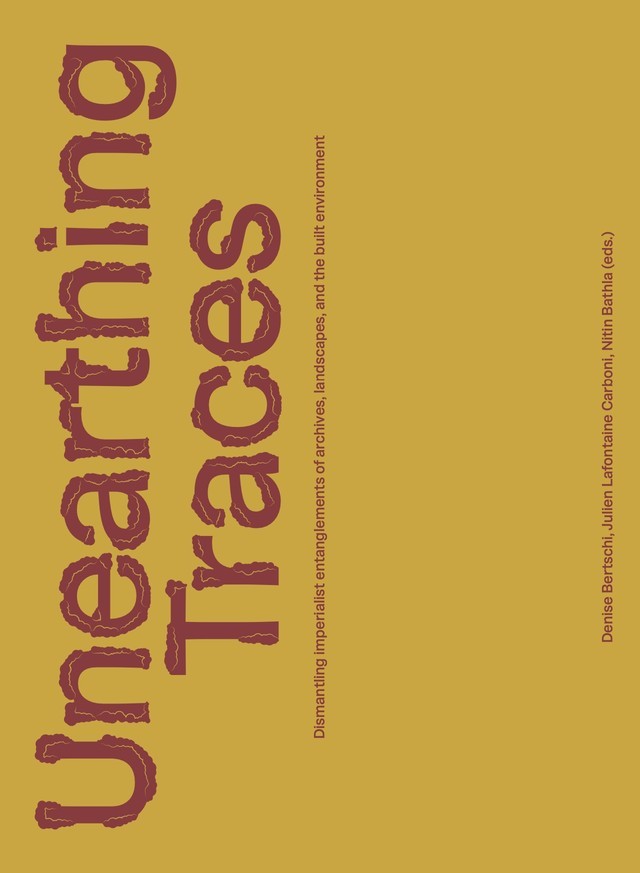 Denise Bertschi, Julien Lafontaine Carboni, Nitin Bathla (Hrsg.)
2023

Archival power, silences, and absences profoundly shape and structure postcolonial landscapes, spaces, and urban environments by controlling bodies, histories, and interactions.
This book explores pathways to dismantle these imperial entanglements by developing methodologies and plural epistemologies through an interdisciplinary dialog between history, memory politics, critical theory, and archival practice together with the fields of the built environment, landscape, urban studies, architecture, and the arts. Unearthing traces catalyzes critical discussions that not only challenge the objectivity and dismantle the neutrality surrounding current archival practices and archival institutions, but also question what constitutes the archive itself. The book unearths potential histories and minor narratives buried by the imperial production of pasts and silences. The diverse range of contributions in the book offers original research, discussions, positions, and tools and provides a critical resource for scholars, architects, artists, activists, and archivists who want to engage with landscapes and built environments in a critical and postcolonial perspective in relation to archival materials and practices.
Booklaunch
22 February, 17:00 – 18:30 | ETH Zürich, Hönggerberg, Foyer of the HIL D.
Discussion with: Mariam Kamara, Hollyamber Kennedy, Nolan Oswald Denis, Denise Bertschi, Julien Lafontaine Carboni, Nitin Bathla.
Organization
Institute of Landscape and Urban Studies
Further information
Purchase the publication
Contact: Nitin Bathla