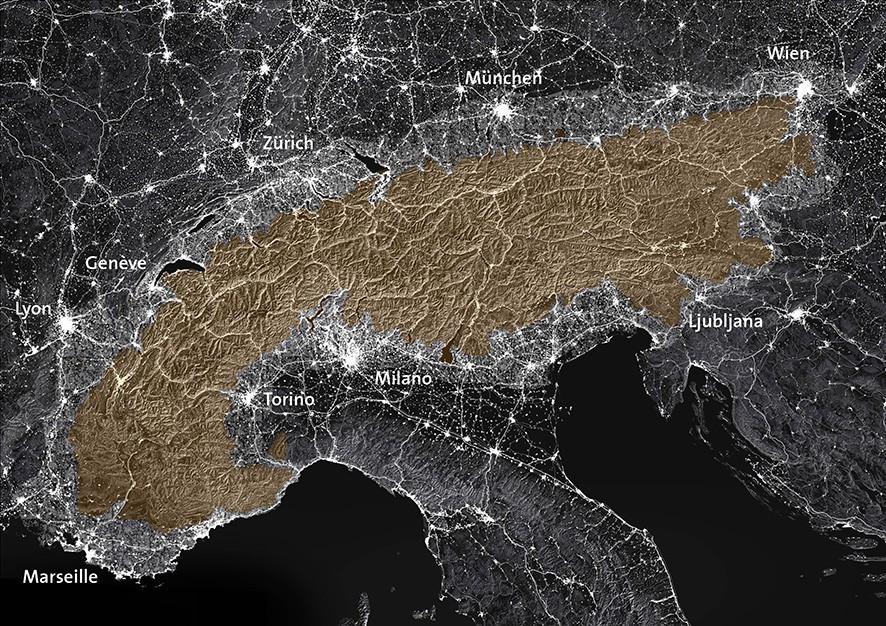 22 May to 21 November 2021 | 17th International Architecture Exhibition Venice: How will we live together? | Chair of Günther Vogt (ETH Zurich), VOGT Landscape Architects.
With focus on three elements, water («Common Water – The Alps») stone («Rolling Stones») and vegetation («Migrating Landscapes») these contributions raise the issue of accelerated transformation processes of today's landscapes as a result of the changing environmental conditions and addresses the question, what these changes mean for the coexistence of societies.
Video about the Exhibit: Sneak Peek
Video about the Alpine Development from 120'000 years ago to 2100 (on Youtube, forms part of the exhibit)
Preorder the Publication "Moving Borders. Changing Alpine Landscapes" that documents the contributions at the Biennale and completes them with scientific essays, artistic works, and comprehensive photographs and maps taken during field trips to the Alps. To be published by Lars Müller Publishers in October 2021.