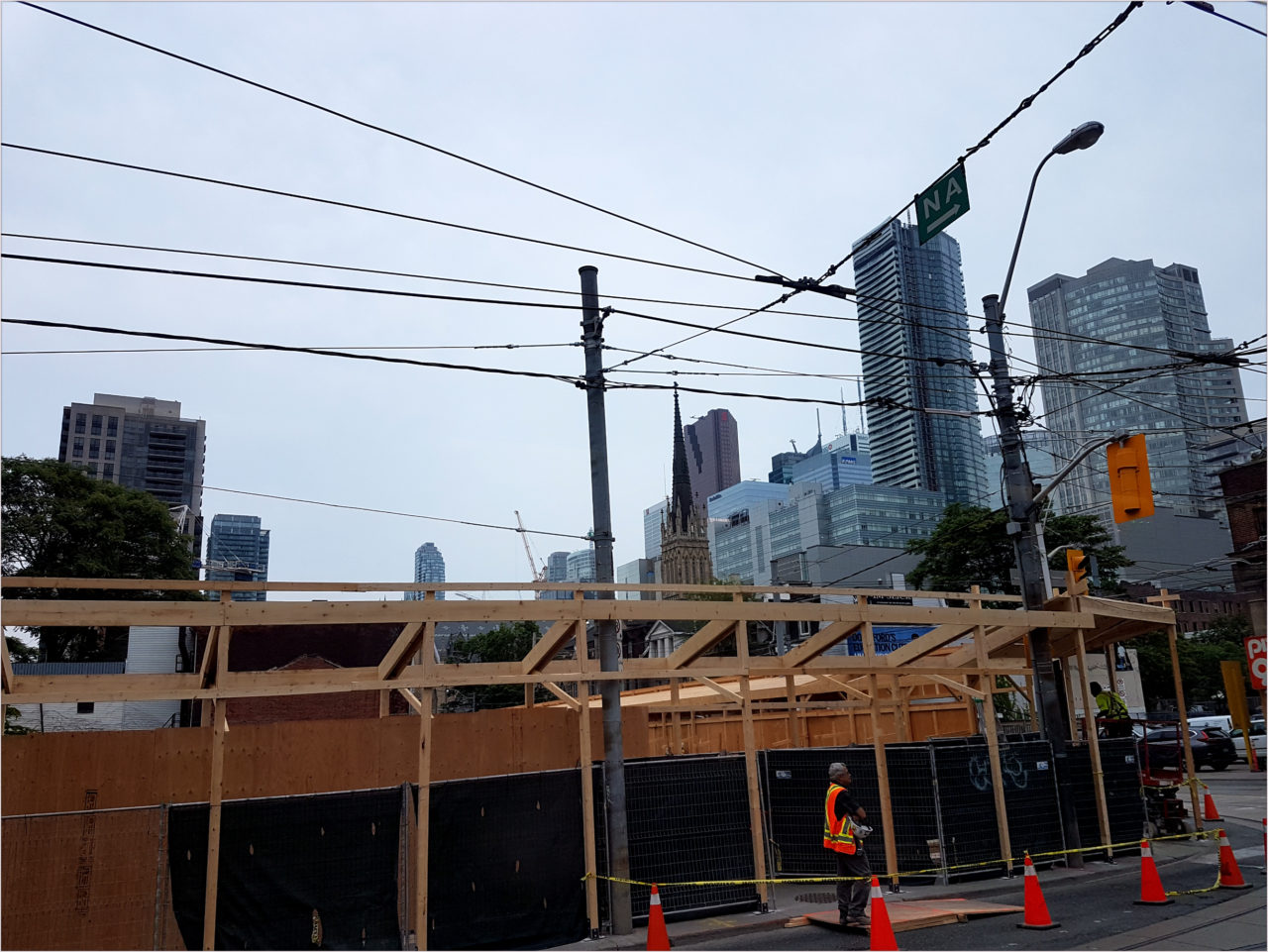 Densification is the central paradigm of the current revisions of the Swiss Spatial Planning Act. Densification can be motivated by concerns as to ecology or affordability. The newly established research group «Spatial Development and Urban Policy» (SPUR) at ETH Zürich will examine effects of densification policies in Switzerland. We thereby aim to play an active role in densification debates, which are relevant both for practitioners and academics. (German translation below)
Densification in the Swiss context is often described as an inward development. This description points to the need for further spatial development within existing settlement areas. Densification can be seen as a strategy to fulfil the mandate of the Swiss Federal Constitution «to ensure the appropriate and economic use of the land» (Art. 75.1 – Spatial planning) in times of high demographic and economic growth.
Two Densification Debates – Both Important for Theory and Practice
Spatial planning intervenes in private property development. Yet, spatial planning and densification policies seems to be largely accepted by Swiss citizens – at least as long as they do not concern one's own neighbourhood or property. A post vote survey after the most recent spatial planning initiative in February 2019 has shown that more than 80% of Swiss citizens support a better protection of the Swiss landscape and a bit less than 80% demand that densification policies should achieve this protection. The high acceptance of densification policies seems to be triggered by the small Swiss settlement area as only about 30 percent of the Swiss surface area is suitable for intensive human use. Thus, debates about densification in Switzerland are closely linked to ecological concerns.
In contrast, densification debates in urban areas in the United States are rather evolving around affordability concerns. For example, the central argument in the controversial Californian zoning reform SB 50, which would allow to «upzone» central residential neighbourhoods to ensure higher-density construction, is that an increase in housing supply would ease pressures on the housing market. This aims to reduce housing prices in overheated housing markets. This line of argumentation is, however, questioned by a recent study of upzoning policies in Chicago. This study sparked an intense debate about densification that involved eminent scholar of planning and economic geography. Regardless of the concrete arguments in this debate, most experts agree that densification policies have to be accompanied by some sort of rent control to curb increasing housing prices.
Research Agenda of the Newly Established Group «Spatial Development and Urban Policy»
Its high demographic and economic growth, the comparatively highly regulated housing markets and the high percentage of tenants make Switzerland an interesting case to study densification both from the perspective of ecology and affordability. Besides, Swiss spatial planning is fragmented as well as highly politicized as Switzerland features small-scale local and cantonal governments with a comparatively high autonomy and there are direct-democratic instruments at every level of government.
The newly established research group Spatial Development and Urban Policy (SPUR) will examine spatial planning policies and urban policies more in general. One research project, for example, will leverage quasi-experimental methods to analyze the effects of densification policies on housing markets. By focusing on policy-relevant research and by contributing to such international scholarly debates, our group wants to be relevant both for practice and for theory.
Dr. David Kaufmann is Assistant Professor (Tenure Track) at ETH Zürich. He has been leading the «Spatial Development and Urban Policy (SPUR)» group at the Institute for Spatial and Landscape Development (IRL) since September 1st, 2019.
GERMAN TRANSLATION
Verdichtung der Schweiz: Debatten und Forschungsansätze für eine Analyse der Raumordnungspolitik
Die Verdichtung ist das zentrale Paradigma der aktuellen Revisionen des Schweizer Raumordnungsgesetzes. Die Verdichtung kann durch Bedenken in Bezug auf Ökologie oder finanzielle Tragbarkeit motiviert werden. Die neu gebildete Forschungsgruppe «Raumentwicklung und Stadtpolitik – Spatial Development and Urban Policy (SPUR)» an der ETH Zürich wird die Auswirkungen der Verdichtungspolitik in der Schweiz untersuchen. Damit wollen wir uns aktiv an den sowohl für Praktiker wie für Wissenschaftler relevanten Verdichtungsdebatten beteiligen.
Im schweizerischen Kontext wird Verdichtung oft als eine nach innen gerichtete Entwicklung bezeichnet. Diese Beschreibung verweist auf die Notwendigkeit einer weiteren räumlichen Entwicklung innerhalb bestehender Siedlungsgebiete. Verdichtung kann hier als Strategie zur Erfüllung des Man¬dats der Bundesverfassung zur «zweckmässigen und haushälterischen Nutzung des Bodens» (Art. 75.1 – Raumplanung) in Zeiten eines hohen demographischen und wirtschaftlichen Wachstums begriffen werden.
Zwei für Theorie und Praxis wichtige Verdichtungsdebatten
Die Raumplanung greift in die private Immobilienentwicklung ein. Dennoch scheint die Raum-ordnungs- und Verdichtungspolitik von der Schweizer Bevölkerung weitgehend akzeptiert zu sein – jedenfalls solange es sich nicht um die eigene Nachbarschaft oder den eigenen Besitz handelt. Eine Nachwahlbefragung nach der jüngsten Raumplanungsinitiative vom Februar 2019 zeigte auf, dass mehr als 80% der Schweizer Bürger einen besseren Schutz der Schweizer Landschaft befürworten und dass etwas weniger als 80% fordern, dass dies über eine Politik der Verdichtung erzielt werden solle. Die hohe Akzeptanz der Verdichtungspolitik scheint durch den kleinen Schweizer Siedlungsraum bedingt zu sein, denn nur rund 30% der Schweizer Fläche sind für eine intensive Nutzung durch Menschen geeignet. Somit sind Debatten über eine Verdichtung in der Schweiz auch eng mit ökologischen Belangen verknüpft.
Im Gegensatz dazu entwickeln sich Verdichtungsdebatten in den städtischen Gebieten der Vereinigten Staaten eher um die Frage der finanziellen Tragbarkeit. Beispielsweise ist das zentrale Argument der kontroversen kalifornischen Flächennutzungsreform SB 50, die ein upzoning zentraler Wohnquartiere erlauben würde, um eine höhere Bebauungsdichte zu gewährleisten, dass eine Erhöhung des Wohnungsangebots den Druck auf den Wohnungsmarkt verringern würde. Dies soll dann die Immobilienpreise in überhitzten Wohnungsmärkten senken. Dieses Argument wird jedoch durch eine aktuelle Studie über die Zonenerhöhungspolitik in Chicago widerlegt. Die Studie löste eine intensive Debatte über Verdichtung aus, an der namhafte Wissenschaftler aus den Bereichen Planung und Wirtschaftsgeographie beteiligt waren. Unabhängig von konkreten Argumenten dieser Debatte sind sich die meisten Experten einig, dass eine Verdichtungspolitik von einer Art Mietpreiskontrolle begleitet sein muss, um die steigenden Immobilienpreise einzudämmen.
Forschungsagenda der neu gegründeten ETH-Gruppe für Raumentwicklung und Stadtpolitik
Das hohe demographische und wirtschaftliche Wachstum, die vergleichsweise stark regulierten Wohnungsmärkte and der hohe Anteil an Mietern machen die Schweiz interessant, um die Verdichtung aus der Perspektive der Ökologie und der finanziellen Tragbarkeit zu studieren. Zudem ist die Schweizer Raumplanung fragmentiert und stark politisiert, da die Schweiz über kleine lokale und kantonale Regierungen mit vergleichsweise hoher Autonomie verfügt und es auf jeder Regierungsebene direkt-demokratische Instrumente gibt.
Die neu eingerichtete Forschungsgruppe Raumentwicklung und Stadtpolitik – Spatial Development and Urban Policy (SPUR) wird sich mit der Raumordnungspolitik und Stadtpolitik ganz allgemein befassen. Eines der Forschungsprojekte wird zum Beispiel wirksam quasi-experimentelle Methoden einsetzen, um die Auswirkungen der Verdichtungspolitik auf den Wohnungsmarkt zu analysieren. Mit dem Fokus auf politikrelevante Forschung und durch einen Beitrag zu den entsprechenden internationalen wissenschaftlichen Debatten will unsere Gruppe sowohl für die Praxis wie für die Theorie relevant sein.
David Kaufmann ist Assistenzprofessor (Tenure Track) an der ETH Zürich. Seit dem 1. September 2019 leitet er die Gruppe Raumentwicklung und Stadtpolitik – Spatial Development and Urban Policy (SPUR) am Institut für Raum- und Landschaftsentwicklung.
Bildlegende: Verdichtung in Toronto (Quelle: David Kaufmann)