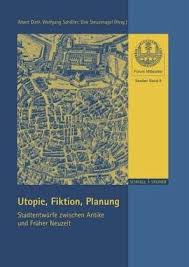 Lampugnani, Magnago Vittorio
2010

In: Uta Hassler, Catherine d'Ayot (Hrsg.): Bauten der Boomjahre. Paradoxien der Erhaltung. Institut für Denkmalpflege und Bauforschung ETH Zürich. Kempten: AZ Druck und Datentechnik. S.84-103.  Mehr
Auf dem CIAM-Kongress 1959 stellte Kenzo Tange neben seinen eigenen Arbeiten u.a. auch ein Projekt eines erst 31-jährigen Kollegen namens Kiyonori Kikutake vor: ein phantastisches städtebauliches Projekt, das den Titel «Ideals for the Reorganisation of Tokyo City» oder «Land for Men to Live, Sea for Machines to Function» trug und 1959 datiert war.