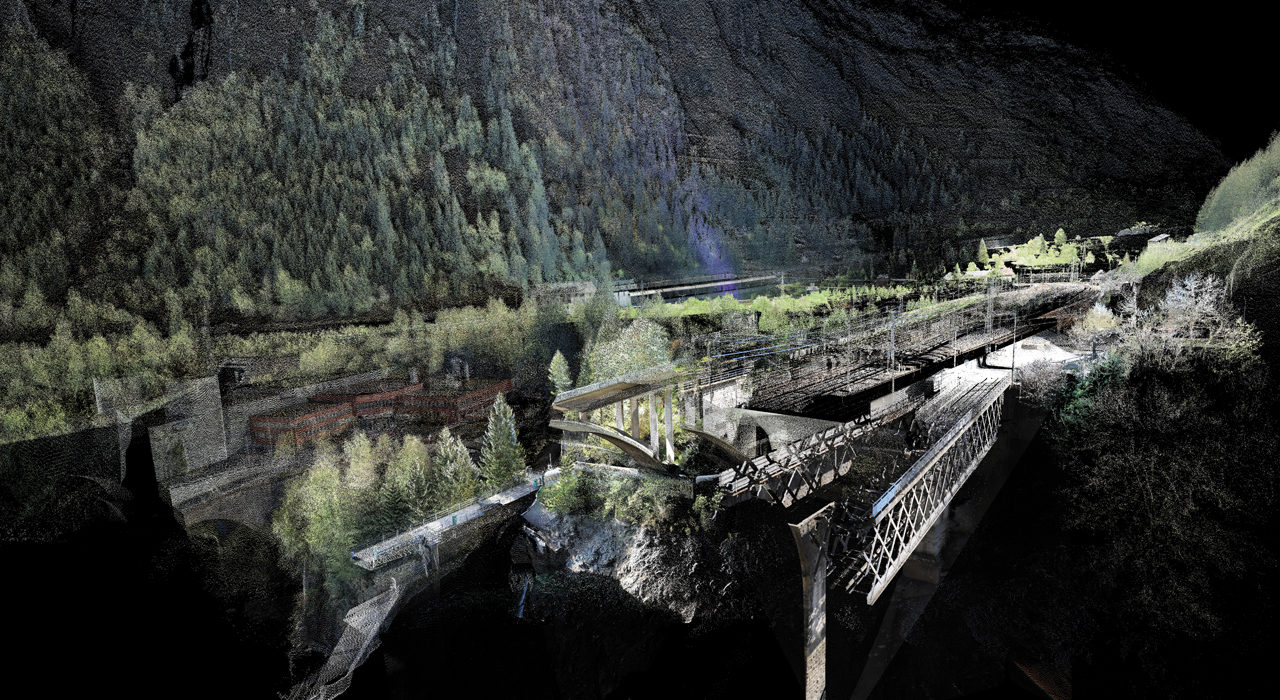 Ziel des einjährigen «Master of Advanced Studies in Landschaftsarchitektur» (MAS LA) der Professur Girot ist die praxisorientierte Anwendung aktueller CAAD/CAAM Technologien im Bereich der grossmassstäblichen Landschaftsarchitektur. Die Integration aktueller Modellierungs- und Darstellungstechnologien als Analyse- und Entwurfsinstrument innerhalb der Landschaftsarchitektur stehen hierbei im Vordergrund. Dazu haben wir Pia Fricker, die Studienleiterin, befragt.
Zum Stichwort Landschaftsarchitektur fällt einem nicht in erster Linie eine Arbeit am Computer ein. Was sind denn die zentralen Inhalte des MAS LA?
Der modulartige Aufbau ermöglicht eine thematische Konzentration auf die einzelnen Themenschwerpunkte, die innerhalb des abschliessenden Thesismoduls zu einer individuellen Arbeit kombiniert werden können. Das Erstellen von realen Landschaftsmodellen mit der CNC Fräse und Lasercutter, Visualisierungen, Programmieren von Landschaftsstrukturen, 3D GIS Bearbeitung sowie Video und Photographie als Werkzeug für Darstellung und Entwurf runden das zielgerichtete Angebot ab.
Um sich dies besser vorstellen zu können, gebe ich einen Moduleinblick in «Advanced Visualisation»:
Ein Workshop mit realem Ortsbezug macht den Anfang dieses vierwöchigen Moduls. In Zusammenarbeit mit Gastreferent Luis Fraguarda wird eine mit Sensoren ausgestattete Drohne des LVML (Landscape Visualization and Modelling Lab) zur Erfassung von Umgebungsdaten eingesetzt. Sensordaten wie Temperatur und Luftfeuchtigkeit werden hierbei am Boden und in unterschiedlichen Höhen erfasst und zu einem räumlichen Datenmodell zusammengefügt. Die gesammelten Daten können experimentell kombiniert werden, um diese sonst nicht sichtbaren Daten zu verstehen und darzustellen.
Was dürfen zukünftige ArbeitgeberInnen erwarten?
Durch die intensive Auseinandersetzung mit aktueller Software sind AbsolventInnen sowohl in der Lage komplexe Designaufgaben darzustellen als auch neue Formen der Entwurfsmethodik zu entwickeln. Sie können effizienter und experimenteller mit aktuellen Fragestellungen umgehen. In Zusammenarbeit mit Architekten, Raumplanerinnen und Behörden können sie ihre Entwurfsideen professionell darstellen und kommunizieren.
An wen richtet sich das Programm?
Es richtet sich an Absolventinnen und Absolventen aus der Fachrichtung Architektur und Lanschaftsarchitektur mit zweijähriger Berufspraxis.
Diese Berufsgruppe steht ja meist schon im Berufsleben. Lässt sich das MAS LA berufsbegleitend absolvieren?
Ja, das Programm ist in Themen- und ein abschliessendes Synthesismodul gegliedert. Jedes Modul erstreckt sich über ca. 4-5 Wochen und wird Montag nachmittags und den ganzen Freitag unterrichtet. Neben den Modulen finden an Wochenenden Workshops statt. Das Studium beginnt jeweils Ende September und endet Anfang Juli.
Wie melde ich mich an?
Anmeldeschluss ist der 30. April 2013.
Weitere Informationen zur Anmeldung.
Ergebnisse und Modulbeschreibungen des aktuellen MAS LA finden Sie unter dem Studenten-Blog
Facebook
Kontakt