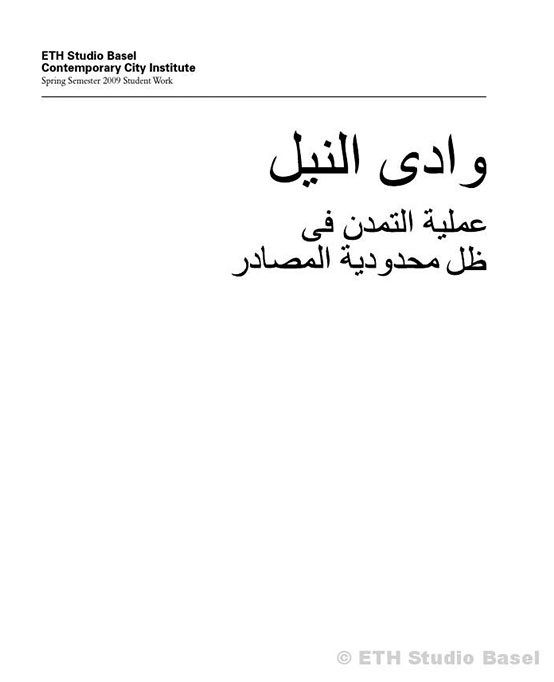 ETH Studio Basel. Contemporary City Institute
2010

Spring Semester 2009 Student Work.  Mehr
The Nile Valley covers merely 5% of Egypt's territory, while at the same time providing a living environment for 95% of the country's population. Today, this 'linear oasis' experiences strong population growth while its economy is still based on traditional small-scale agriculture. ETH Studio Basel has researched this specific mode of urbanization.