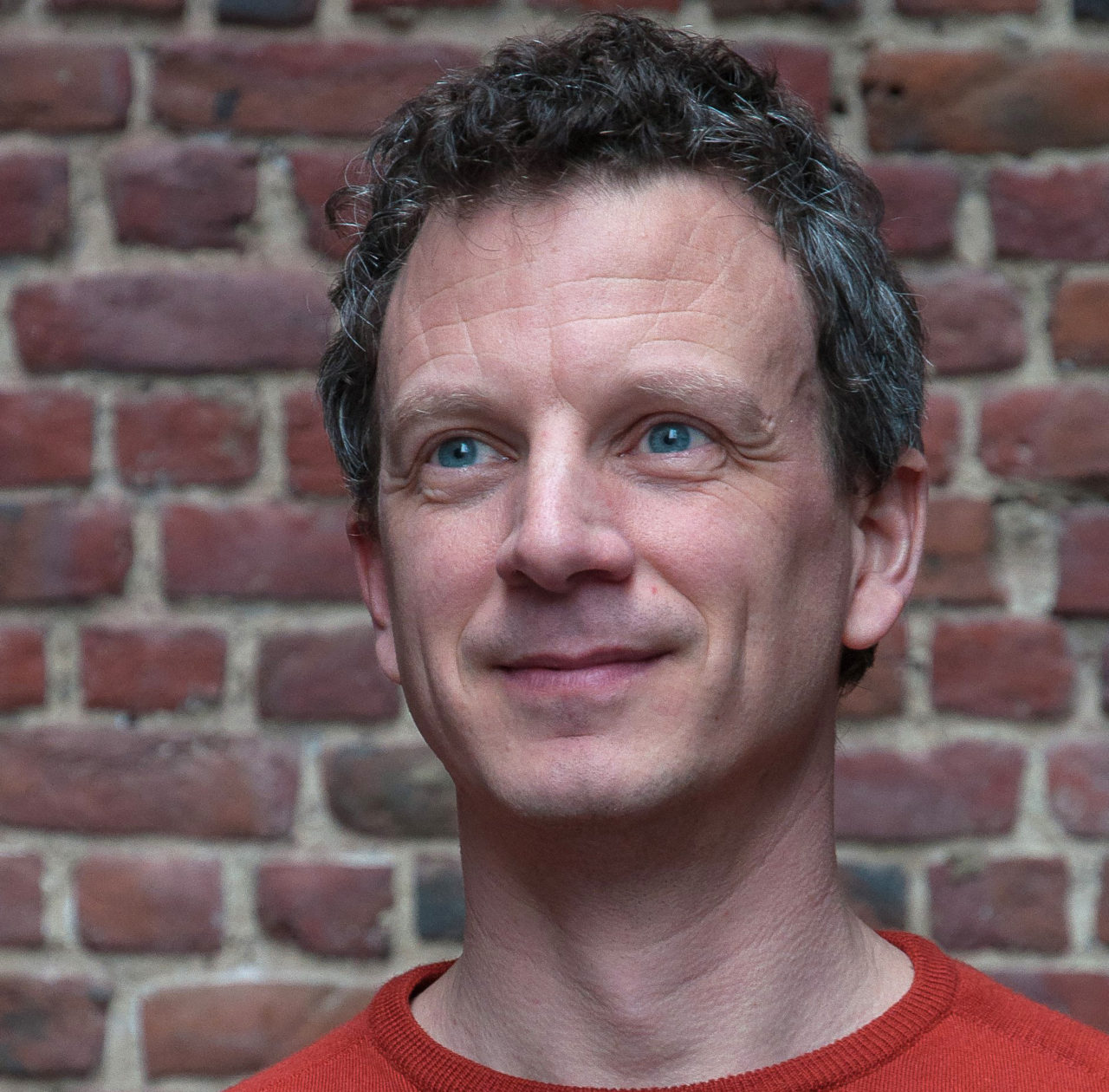 With Freek Persyn a new and experimental way of looking at and practicing urbanism came to the NSL. We questioned him on his notion on urban transformation, on his «radical openness to learn from others», his experiences in Albania, and the new «Design in Dialogue Lab» for students and practitioners.
The ETH Zurich has announced your appointment with the comment that you stand for an alternative and experimental urban design practice. What are the goals of your Chair?
After 20 years of intense practice within 51N4E and parallel teaching, I have seen that the real way to realise breakthroughs in urban projects is to set them up as learning environments, combining field trips, seminars, workshops, searching conferences, informal discussions and a radical openness to learn from others. I am convinced that a school can be a very stimulating and engaging learning environment when the goal is not just to 'teach', but to set up the conditions to have students experience it for themselves. The university as an open and connected ecosystem of knowledge and action.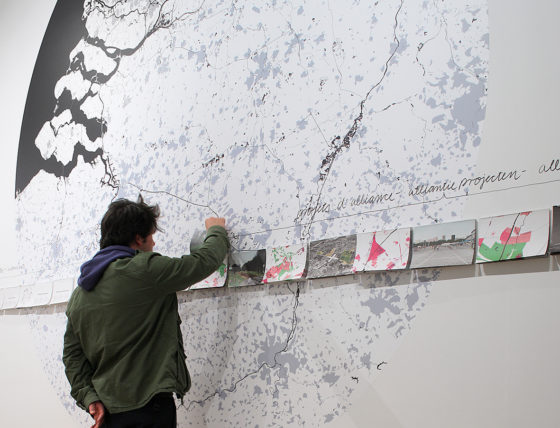 Your Chair is called Architecture and Urban Transformation. What is your understanding of urban transformation?
The forces shaping urbanity today redefine current categories and require transdisciplinary answers. One could say that the times are right for architecture and urban design: the logics of transformation need design and creativity to find new and integrated answers. Working towards this type of integration requires looking at architecture and urban design not only as a technical or expert-driven profession focused on excellence, but also as a discipline of engagement focused on inclusion. The knowledge of designing in dialogue, across scales of intervention.
Why do you concentrate on Europe?
Even if urban problems are global problems, there is value to be found in thinking the relations between global forces and the city from the bottom and not only from the top. For a university situated right in the middle of Europe, it makes sense to me to focus on Europe. Not to celebrate it as a centre, but because it offers the array of spatial conditions and democratic decision making processes. Working in Europe offers the opportunity to investigate these situations, but also – thanks to the proximity – to engage in them and even become an actor in shaping them. Hence: Urban Practice / NEWROPE.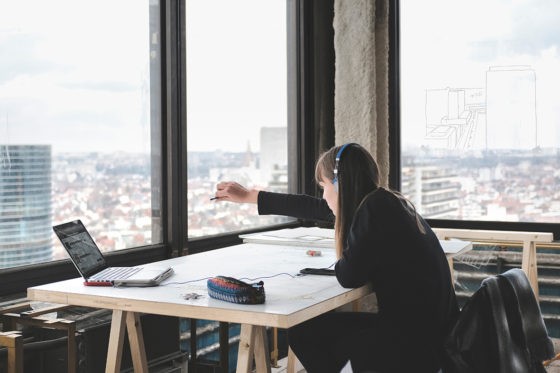 You once said that a designer does not invent, he or she rather collects data for the design process and offers a platform where the stakeholders of a city can come together. How do you attempt to translate this perspective into your teaching activities at ETH?
I think it is about both. The history of architecture and urban design is often talking about the direct outcome, the eventual result, and less about the decisions and actions leading to those results nor about the long term effects and lived experience of inhabitants. We are now changing the spatial layout of the studio space, to become a Design in Dialogue Lab, where students – and other stakeholders – can experiment with different roles and dialogue settings. The studio as an urban practice can become an instrument to empower real situations, and can in return benefit from that engagement.
The focus on urban practices will be reflective as well as proactive. It is about bringing some stories to an international stage as well as setting up partnerships with actual practices. The way I am setting up the chair is a reflection of that attitude. There are people involved that have their own practice, like Ben Pohl from Denkstatt in Basel and Seppe De Blust from NDVR in Antwerp. And there is also a circle of other practitioners: amongst others Karine Dana, a film maker, Katharina Baur, a cook, and the London studio OK-RM, dealing with communication and campaigning. All of us – including me – have half time positions, which makes us a kind of cross-over community, between academia and practice.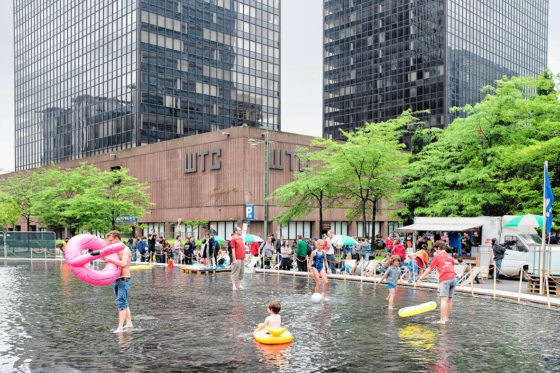 How do you attempt to translate this perspective into your teaching activities at ETH?
The learning environment that is needed in transformation projects can benefit a lot from the tools of architecture, if they are made open ended and available for others and combined with the digitisation of knowledge sharing. In essence, it is about combining the speed of digital tools with the slowness of a real conversation.
You have been working in Albania for more than ten years. What experiences do you find particularly relevant for your practice as well as academic activities?
It was very much an action research situation: developing proposals and developing the framework and the common narrative at once. It is obviously a very unstable environment, but people take joy in the lack of comfort. The chance to find new opportunities is inherent. With the programme we are setting up now, we hope to bring some of that joy to ETH. One example is that we will organise our own lunches at the studio space. We will do it because ONA lacks those facilities, but also because we think some informality can bring you a long way.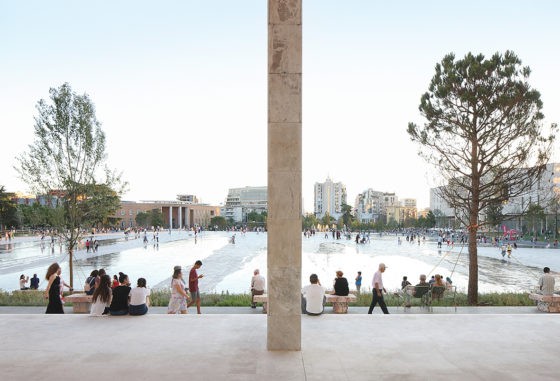 As the latest D-ARCH member of the NSL: What are you hoping for?
Changes in for instance mobility systems, logistic flows or working habits will be more powerful and meaningful if they are thought in conjunction with new scales of application. All of this requires to set up the right alliances, and to connect across fields of knowledge. That is what excites me about ETH. I am looking forward to connect to a diversity of intelligence and points of view. The fact that structures like NSL already exist, is for me a sign of a culture of collaboration that I hope to find.
Summer is on its way. Do you rather spend time in Zurich or do you prefer leaving the city?
The first part of the summer will be about moving with 51N4E: we are settling once more in an abandoned office building in the North District in Brussels, together with a group of offices and organisations. It is a transformation coalition that started 2,5 years ago: an example of stretching your comfort zone. At the end of the summer I will be busy with setting up the Design in Dialogue Lab at the ETH. In between, I will spend time with my family in Greece, where my wife comes from.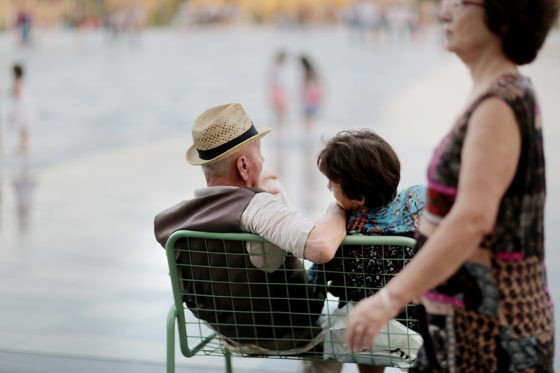 Freek Persyn is born in 1974 in Belgium and lives and works in Brussels. He is married to Sotiria Kornaropoulou and father of three children: Polly, Kimon and Zoé. In 1998, he co-founded the office 51N4E, a spatial design practice focused on architecture in relation to urban and social transformation. 51N4E works on a wide range of scales, from strategy to realization, and designs the built environment with an affinity for both the physical and the invisible dimensions of space. The work of 51N4E received the most attention for its adaptive reuse projects in Central Europe and for its intense engagement with Albania. Since 2019, Freek Persyn combines his partnership at 51N4E with the professorship of Architecture and Urban Transformation at the ETH Zürich.