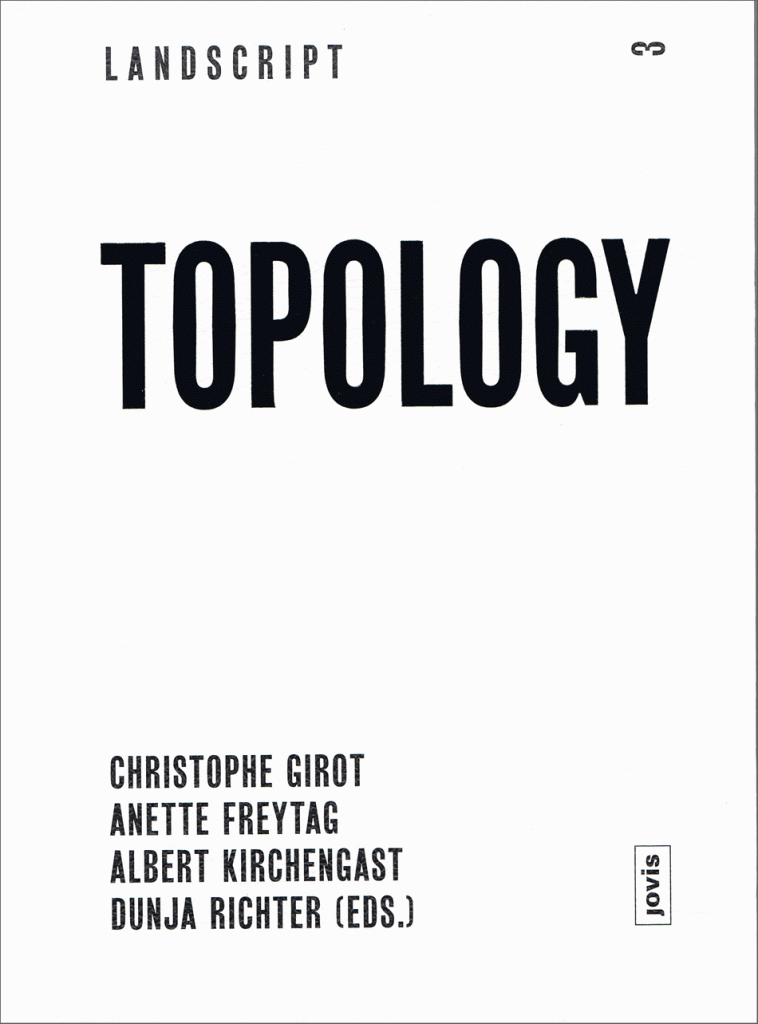 Girot, Christophe; Freytag, Anette; Kirchengast, Albert; Richter, Dunja (Hrsg)
2013

Landscript 3. TOPOLOGY.  Mehr
There is a schism between the way landscape is understood scientifically and the way the same place exists emotionally. This disparity calls for a change of approach. Topology can pay greater attention to deeper spatial, physical, poetic and philosophical values embedded in a long tradition of designed nature. Its strength is to weave together different fields of action, improving our understanding of landscape as a cultural task with all its inherent beauty.