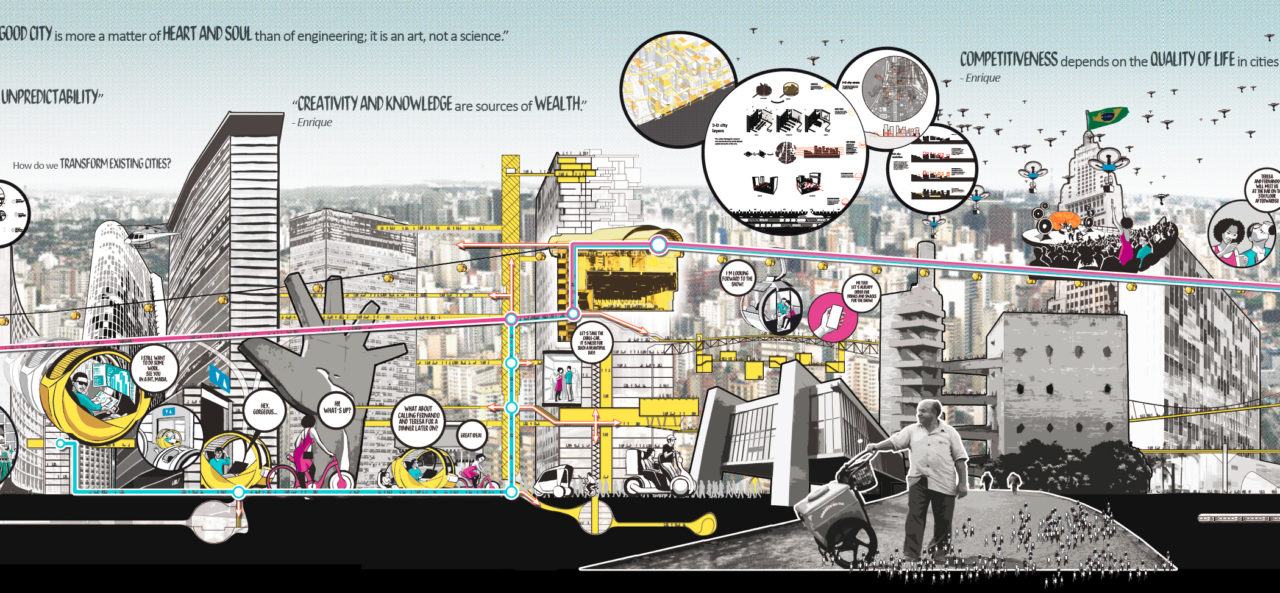 «As a creative practice, mapping precipitates its most productive effects through a finding that is also a founding; its agency lies in neither reproduction nor imposition but rather in uncovering realities previously unseen or unimagined, even across seemingly exhausted grounds. Thus, mapping 'unfolds' potential; it re-makes territory over and over again, each time with new and diverse consequences.»
Visualization is a dynamic action, not a static product, and it is through this action that we can develop new understandings of place and alternative models of social design. Beyond the conventional role of representing a final design image, visualization plays the far more important role of allowing us to construct alternative urban futures of process-based design – through critical mapping and communicating ideas.
A critical mapping does not simply redraw what exists – it is not a survey – instead a critical mapping must read, interpret and represent the visible and invisible challenges and potentials on site. Mapping is an extremely creative process that blends empirical data with aesthetic imagery, fact with fiction, reality with imagination. It is a process that builds knowledge in order to create a deeper understanding of place.
Likewise, project drawings are more than simple representations of proposals – they are products of the rigorous process of design through making. Designers must invent, develop, and improve innovative modes of representation that can effectively and provocatively communicate ideas beyond conventional models. Representation should achieve more than the arrangement of elements or components – it is a tool to explore the possibilities of visual communication and the dynamics of design.
Visualization is experimentation, a necessary tool that can bridge design and public action.
Citation: James Corner
Michael Contento & Lindsey Sherman