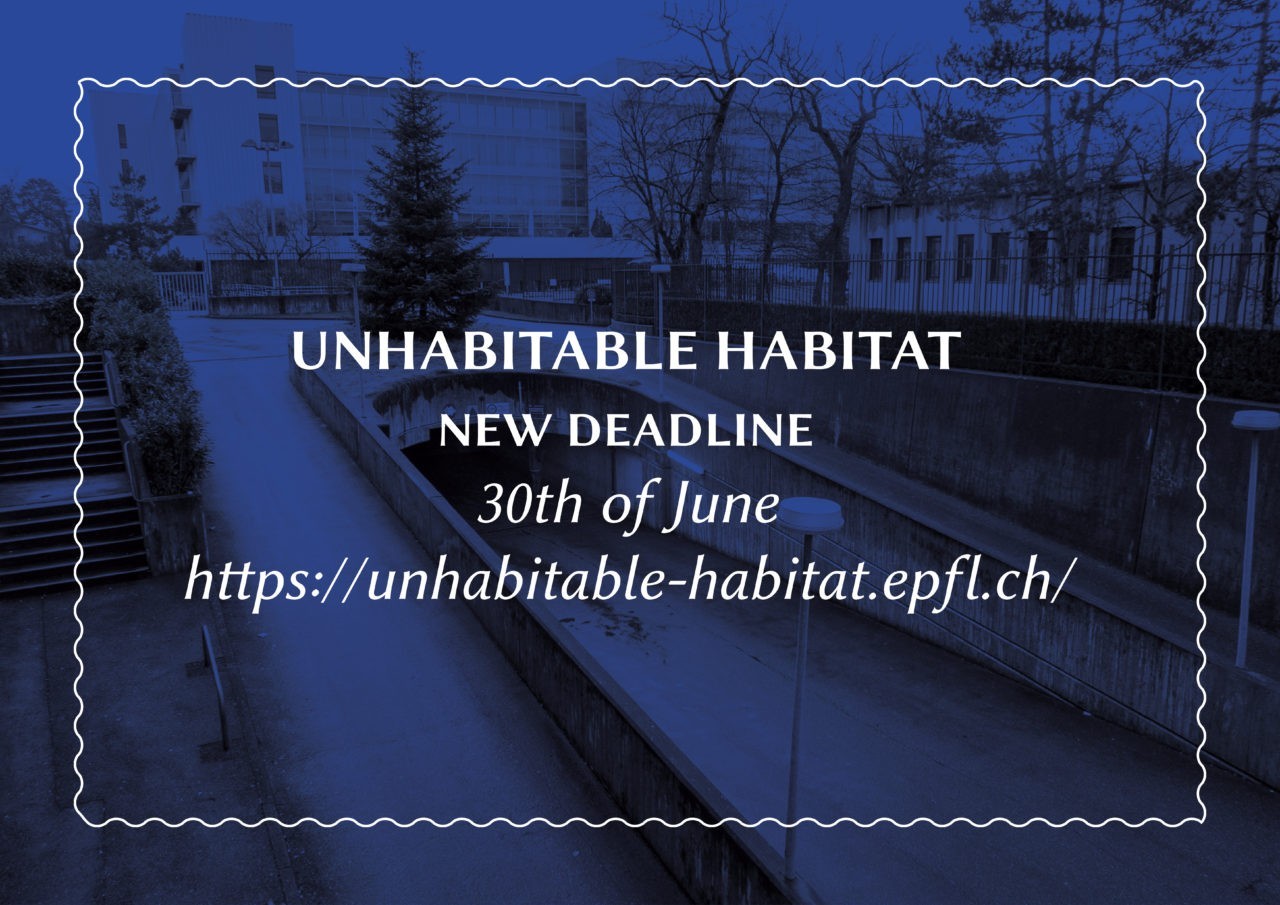 Call for applications by 30 June | Summer School 31 August – 4 September in Geneva.
We are pleased to invite applications for the EPFL – ETH Zurich Summer School 2020 on Unhabitable Habitat scheduled between August 31 to September 4 in Geneva. Geared towards Masters and PhD students, the summer school will provide an opportunity to investigate the issue of habitat in its plural forms, through examples from different parts of the world while exploring Geneva as a context. The call for applications is now open until the 30h of June. Information regarding the application process can be found online. Please contact us for further information!
Nous avons le plaisir de vous inviter à participer à la Summer School EPFL – ETH Zurich 2020 sur l'Habitat Inhabitable qui se déroulera du 31 Aout au 4 Septembre à Genève. Ouverte aux étudiants de master et aux doctorants, la summer school sera l'occasion de questionner la problématique de l''habitat dans ses formes plurielles, à travers d'exemples de différentes parties du monde et explorant parallèlement le contexte genevois. L'appel à candidature est maintenant ouvert jusqu'au 30 Juin-. Toutes les informations concernant la procédure à suivre sont en ligne sur le site internet. N'hésitez pas à nous contacter pour de plus amples informations !
Download
Summer school 2020 – Unhabitable habitat Informations (PDF)
Organization
Marie Trossat, Nitin Bathla, Valentin Bourdon et Mathilde Chénin.
unhabitable-habitat@epfl.ch