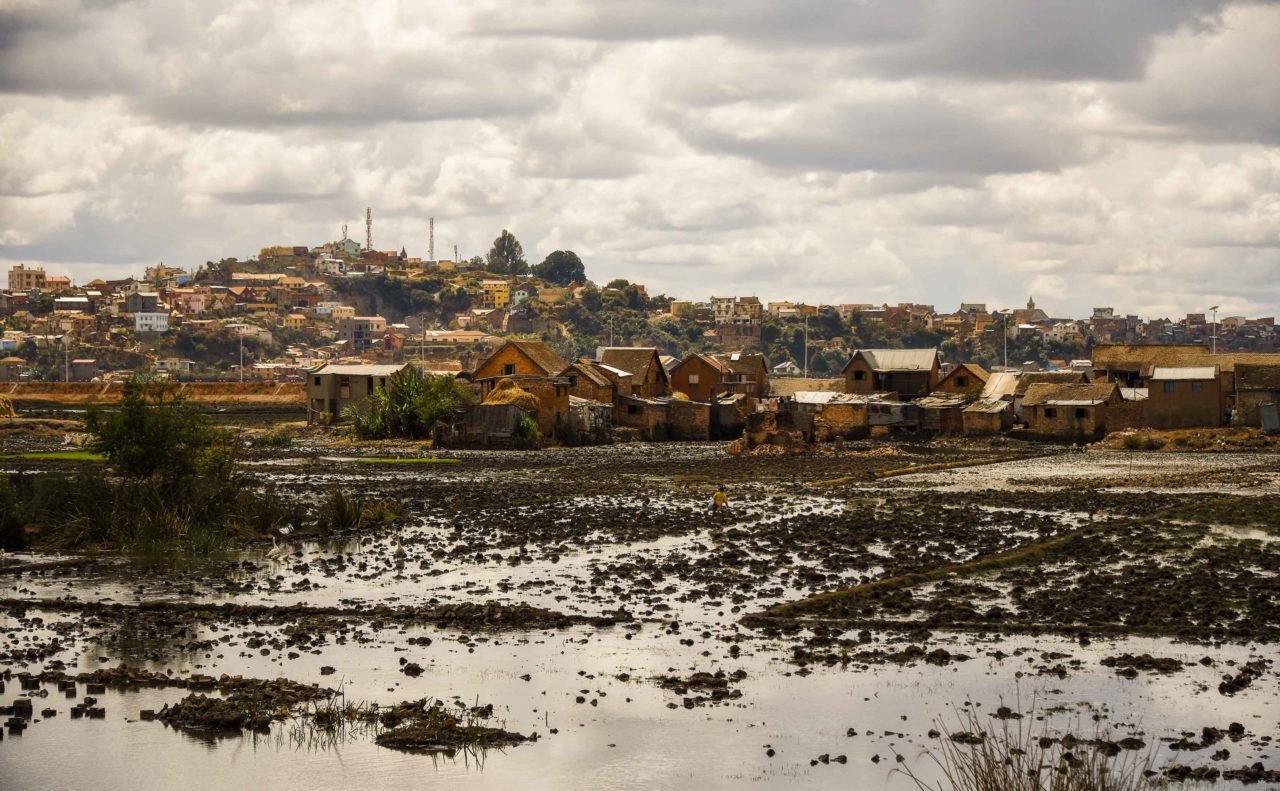 The capital city of Madagascar, Antananarivo, is a high-altitude city. Traditionally, the Merina culture settled on hills dominating rice cultivation in the plains. However, urban growth is changing this landscape fast as city dwellers are more and more settling in the rice plain. This growth also raises the demand for bricks made by mining. The soil of the plain rises and back-fills are eating up the sponge capacity of the city to cope with floods.
Additionally, the infrastructures coping with floods in the city are often overwhelmed. First, many canals originally built by rulers for irrigation purposes are now embedded in the urban fabric and have been subverted for the purpose of waste management. The proximity of rice fields with the city also creates difficulty for farmers to organize proper irrigation or to deal with city's effluents on crops. However, these challenges bring also an opportunity to construct a resilient and sustainable future for the city, capable of integrating this urban growth with flood management and food production.
Designing a Flood-food Landscape
The main idea of the FCL Tana project is to propose designs for this agro-urban flood-food landscape. Our intention is to construct designs that integrate flood management while keeping key benefits that city dwellers get from their ecosystem and even enhance over time the delivery of such services by the design of blue-green infrastructures (i.e. infrastructures based on green spaces and water flows to cope with floods).
To do so, we will mobilize the capacities of 3D point cloud models to visualize and discuss blue-green design proposals as well as testing their performance with simulations to tune the designs in feedback loops. A collaborative multi-disciplinary team composed of hydrologists, ecologists, geographers, and agronomists will test the designs made by landscape architects.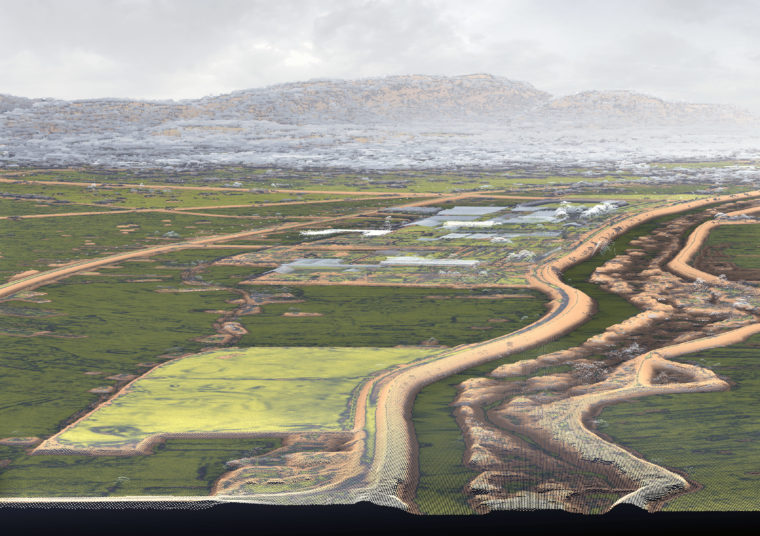 This design process will involve stakeholders, in particular when it comes to assess inhabitants current and future ecosystem services needs for their agro-urban city. We will also study socio-ecological networks to identify agents of changes, who have the capacities to steer the system and will discuss with them adaptation pathways to make possible the establishment of a resilient flood-food landscape for the city.
Author/Project coordinator: Nicolas Salliou
Principal Investigators: Adrienne Grêt-Regamey (PLUS, IRL, D-BAUG, ETH Zurich), Perrine Burnod (CIRAD), Christophe Girot (LUS, D-ARCH, ETH Zurich), Max Maurer (Eawag), Peter Messerli (CDE), Bruno Ramamonjisoa (ESSA) 
Leggi anche