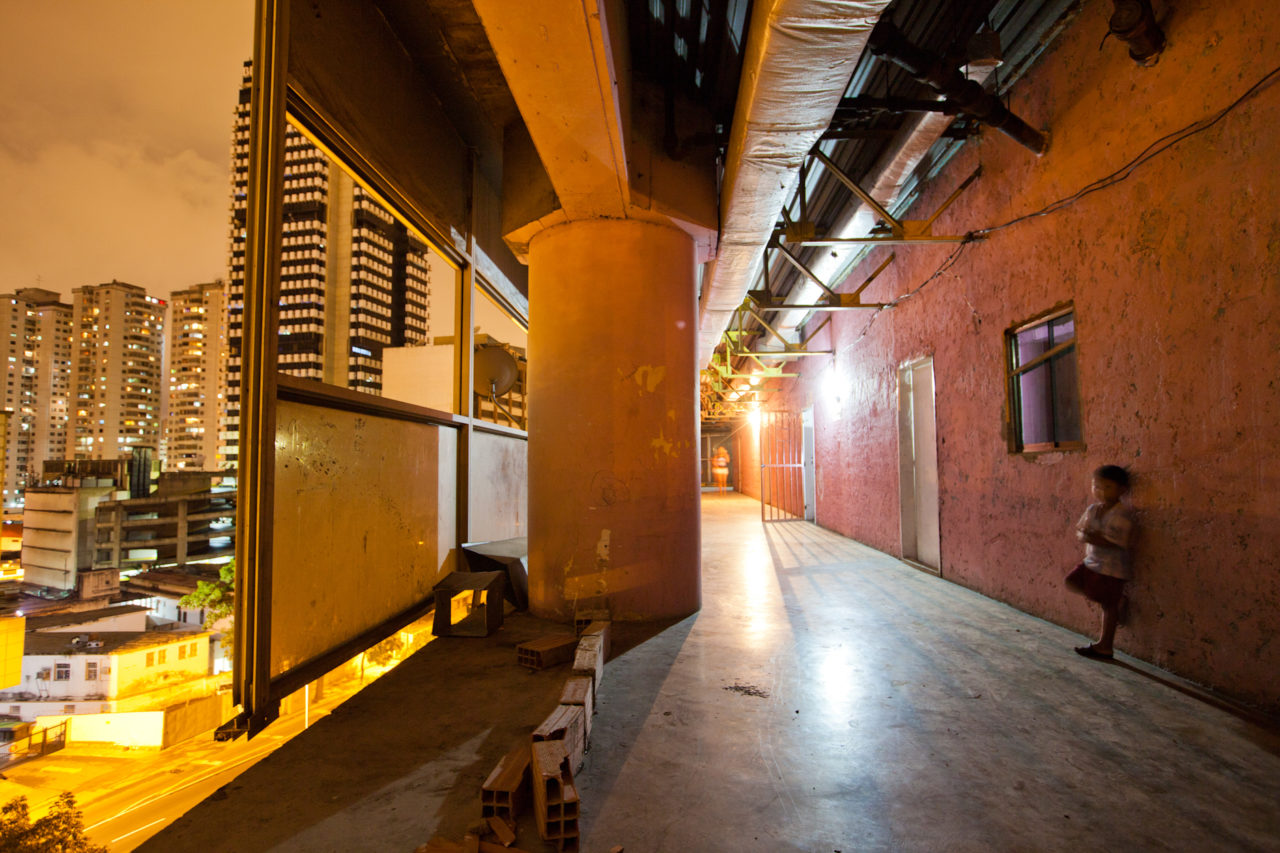 In our trajectory of urban research on informality, Torre David, an abandoned and subsequently invaded 45-story office tower in Caracas, Venezuela, presents a shift from the marginalized fringes of the city to the urban core. As such, the tower represents an opportunity to test new, alternative urban models.
For us the tower is not an anomaly, it is evidence of a global condition of informality and an affirmation of our desire to implement micro-scale interventions as catalysts to improve lives and foster urban communities. In collaboration with Professor Dr. Arno Schlueter and Jimeno Fonseca of the Chair of Architecture and Sustainable Building Technologies (SuAT) and Schindler AG, we engaged the possibility of alternative energy and mobility infrastructures by developing several decentralized system prototypes for the tower – a wind energy system, a hydro storage system, and a counterweight elevator.
We found that small-scale wind energy systems can utilize the height of the tower to produce a supplementary energy supply and significantly shave peak demand. In conjunction with the wind energy system, the pumped pico hydro storage system takes advantage of strong community organization to coordinate storage, distribution, and electricity production. A new elevator also utilizes community organization by operating similar to a public transportation system – working on a fixed schedule as opposed to individual demand. It uses a counterweight principle to balance people, goods, materials, and waste.
These small-scale interventions point the way to alternative models that address the challenges of informality, energy, and mobility. Their significance lies in their role as catalysts that re-think the city by building the new onto and within the old. Their positive effect is a consequence of a multidisciplinary approach that reorganizes existing conditions and knowledge into useful tools and new modes of operation.
The preceding text is a brief overview of a portion of the research from our forthcoming book, Torre David: Informal Vertical Communities, edited by Urban-Think Tank and the Chair of Architecture and Urban Design, ETH Zurich, with contributions by Alfredo Brillembourg & Hubert Klumpner, Andres Lepik, Christian Schmid, Arno Schlueter, Jimeno Fonseca, and Andre Kitagawa.
Relevant Websites
On the Torre David debate
Awards of the 13th International Architecture Exhibition
More photographs of Torre David by Iwan Baan