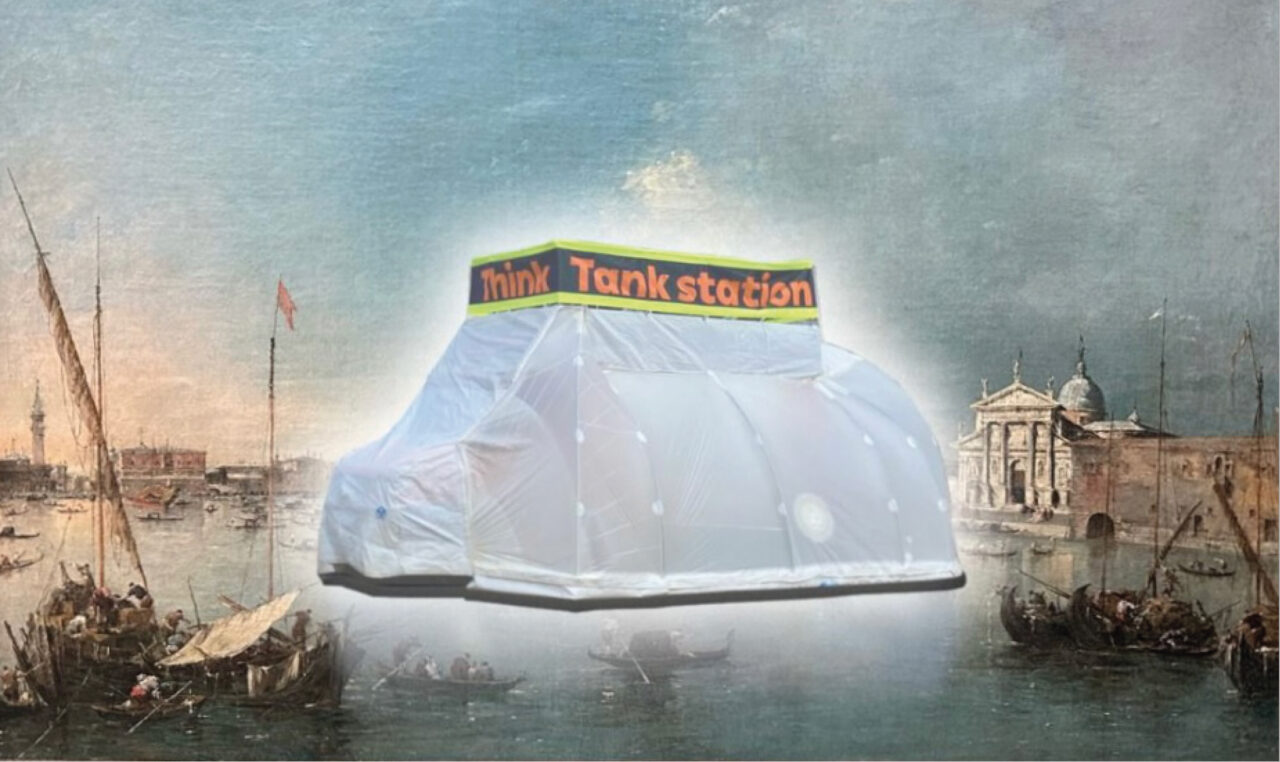 Biennale Venice, 17–19 May, Venice Biennale, Lido, Venice, IT.
Studio mobil is an ephemeral nomadic stage providing a living lab for bridging research in sustainable architecture with human and environmental rights. Anchored between the 18th and 21st of May 2023, at the Global Campus of Human Rights, Monastery of San Nicolò di Lido / Venice, the ETHZ Chair of Architecture and Urban Design engages in a performative dialogue during the pre-opening week of the 18th International Venice Architecture Biennale, and the Festa della Sensa.
Where is the common ground between architecture and human rights?
Who can engage and shape the production of alternative spaces for all?
What does it take to understand complex relations in the here and now?
More than forty years ago, Aldo Rossi designed the "Teatro del Mondo" a floating building for the 1980 Venice Architecture Biennale, which later traveled to Yugoslavia. Today, Studio mobil is sailing in the opposite direction, from the Western Balkans to Venice. We pay tribute to the people of the culturally rich and diverse cities of Sarajevo, Tirana, Belgrade, Podgorica, Skopje and Pristina. They share histories of Venetian, Ottoman, and Austro-Hungarian colonization, living through a century of socialism, urbicide1, turbo-privatization, human-environmental crisis imagining today urbanization, digitization, and ecologization2. Studio mobil crosses the Adriatic Sea to the Global Campus of Human Rights (GCHR), Venice / Lido, setting up an outdoor stage for a dialogue with locals, students, faculty, guests and participants of the Architecture Biennale, along with the people of Venice.
Further information and Calendar of Events
Organization
Institute of Landscape and Urban Studies
Architecture and Urban Design, Prof. Hubert Klumpner
Global Campus of Human Rights, Sarajevo Urban Lab, Urbanthinktank_next
Contact: Dr. Michael Walczak.