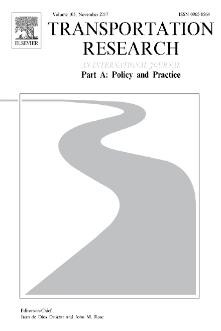 Zheng, Nan; Waraich, Rashid A.; Geroliminis, Nikolas; Axhausen, Kay W.
2012

In: Transportation Research A.  PDF
This paper combines a macroscopic modeling of traffic congestion in urban networks with an agent-based simulator to study congestion pricing. Results show that by applying this kind of congestion pricing, the travel time saved outweighs the cost. In addition, the congestion inside cordon is eased while no congestion is shifted to outside cordon.