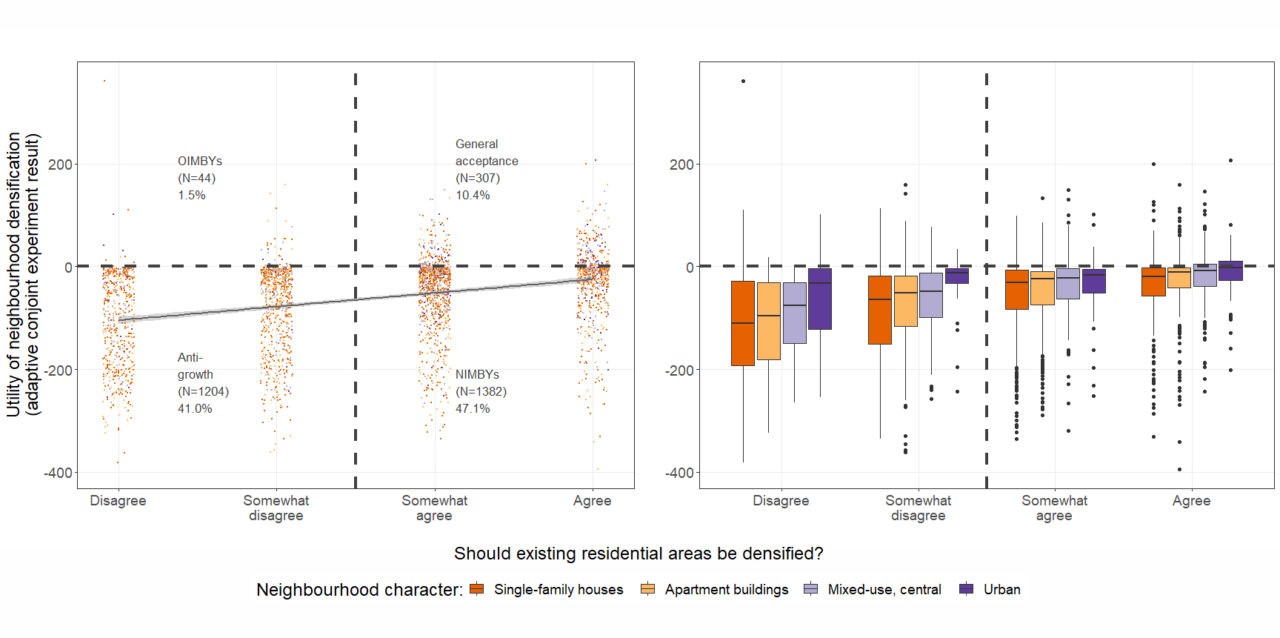 David Kaufmann, Michael Wicki
2022


How do residents assess potential densification projects in the Canton of Zurich?
The paper draws on survey data among 3003 residents from a 2014 survey by the Canton of Zurich that measures local densification acceptance with an adaptive conjoint experiment. Results show that project-​related factors and neighbourhood types affect local densification assessment. Resistance towards densification is thereby either explained by NIMBYism (not in my backyard) or anti-​growth sentiments. In addition, acceptance levels of local densification are higher in urban neighbourhoods. Overall, these findings distinguish between residents' preferences who live in different residential neighbourhood types and can thus provide planners with a starting point from which to craft context-​dependent densification projects tailored to these different neighbourhood types.
In: Landscape and Urban Planning, Volume 220, April 2022, 104350