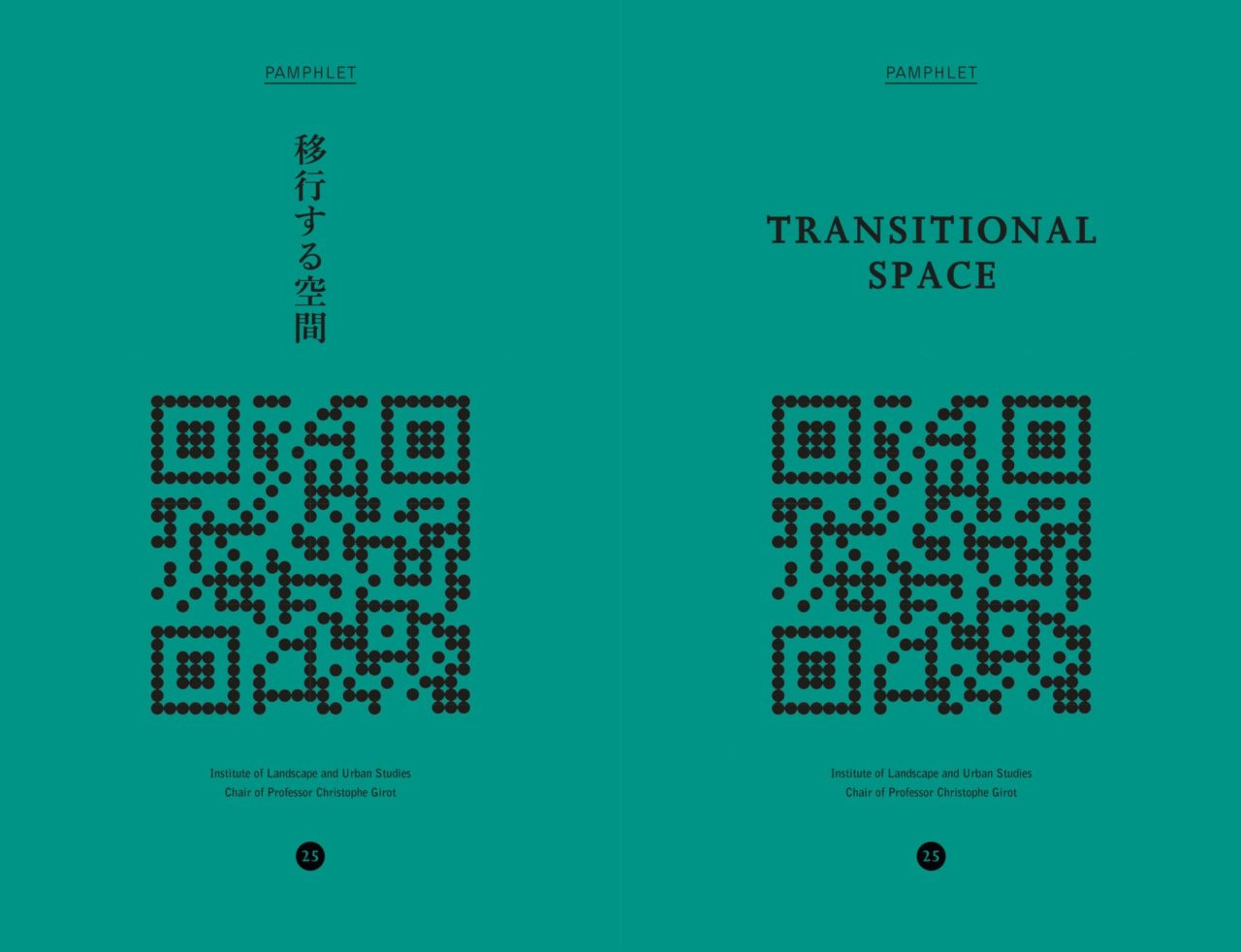 Christophe Girot, Dennis Häusler, Luisa Overath, Myriam Uzor, Matthias Vollmer (Ed.)
2022

The articulation of transitional space forms a key element in Japanese architecture and its relationship to landscape. Climate and cultural history have shaped myriad forms and expressions of these spaces, which connect as well as separate.
We pass through or dwell within them; these transitional spaces differentiate between one space and another, inside and outside, public and private, our body and what surrounds it.This issue of Pamphlet documents a conversation about six residential houses in Kyoto, Osaka, and Tokyo. The houses and their surroundings were captured through sound recordings and Point Cloud laser scanning, the results of which were processed into short videos. Based on this material, architects, researchers, artists, and landscape architects from Japan and Europe discuss different modes of perceiving and representing transitional space in architecture and social interchanges, religion, and customs.
More about the publication and a link to the film Transitional Space– Six Japanese Houses Traversed