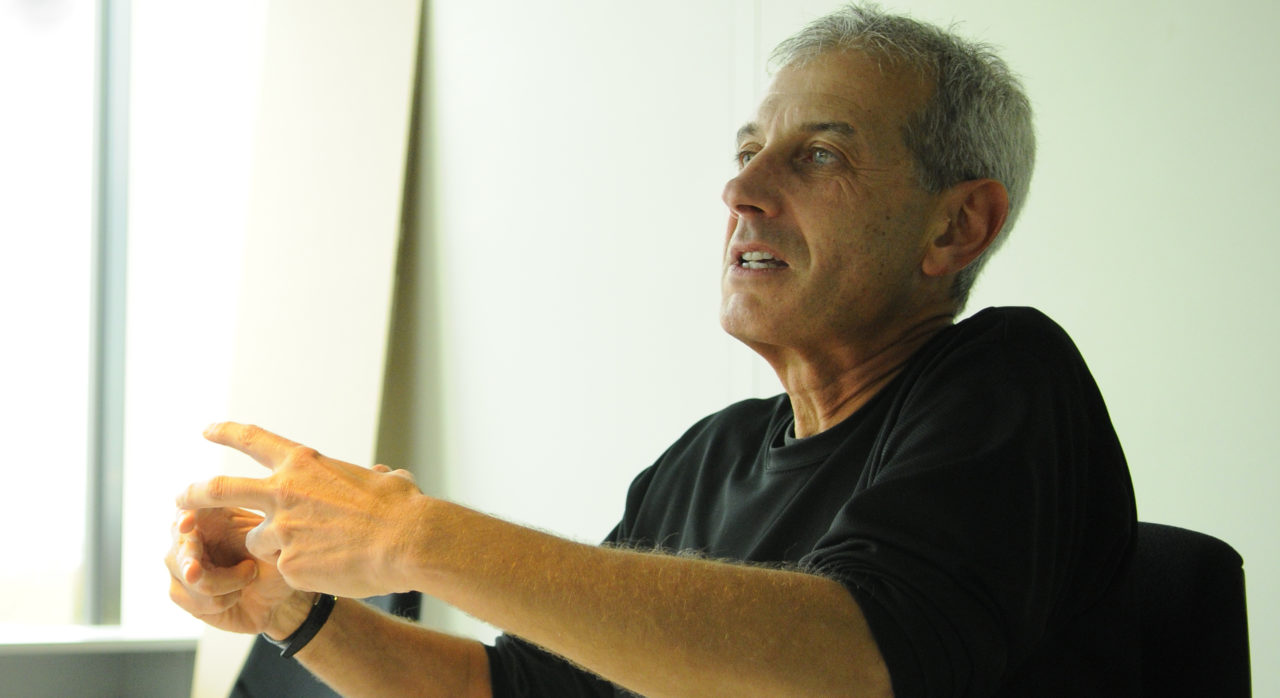 Marc Angélil übernimmt vom 1. August 2013 bis 31. Juli 2015 die Vorsteherschaft des NSL von Bernd Scholl. Wir stellen Ihnen seinen fachlichen Hintergrund, Forschungsaktivitäten im Fachbereich Städtebau, Publikationen und einige seiner Architekturprojekte vor.
Marc M. Angélil ist seit 1997 ordentlicher Professor für Architektur und Entwurf am Architekturdepartement der ETH Zürich. Er studierte Architektur an der ETH Zürich, wo er auch seine Doktorarbeit verfasste, die mit der Silbermedaille der ETH ausgezeichnet wurde. Er unterrichtete an der Harvard University und an der University of Southern California in Los Angeles.
Seine gegenwärtige Forschungstätigkeit am Institut für Städtebau im Netzwerk Stadt und Landschaft (NSL) befasst sich mit Entwicklungen an der Peripherie metropolitaner Regionen. Der Schwerpunkt liegt auf der Erarbeitung von Strategien zur Förderung nachhaltiger Stadtentwicklungsprozesse. Er ist Autor mehrerer Bücher, einschliesslich Deviations – Ein Handbuch zur Unterrichtsmethodik, Indizien zur politischen .Ökonomie zeitgenössischer urbaner Territorien, Cities of Change Addis Ababa zur urbanen Transformation von Städten in der dritten Welt und Building Brazil! mit Fokus auf die proaktive Erneuerung informeller Siedlungen in Brasilien.
Im Mittelpunkt der Forschung steht der Dialog zwischen in vitro und in vivo Untersuchungen. Spezifische Projekte bilden den Rahmen für eine Untersuchung der Kräfteverhältnisse in der Formation und Transformation urbaner Territorien, sowohl im Kontext von Entwicklungsländern, aufstrebenden Wirtschaftsregionen oder entwickelten Ländern – mit Fallstudien in Äthiopien, Brasilien und der Schweiz.
Neben seiner akademischen Tätigkeit ist Marc M. Angélil praktizierender Architekt mit Büros in Los Angeles und Zürich. Unter seinen Projekten finden sich u.a. das Terminal Midfield des internationalen Flughafens Zürich, die Erweiterung des Hauptquartiers der International Union for Conservation of Nature in Gland, the Children's Museum of Los Angeles, das aerial tram infrastructure project in Portland, Oregon, die Zurich International School sowie Projekte für die Aufwertung von Slums in Addis Abeba, Äthiopien.