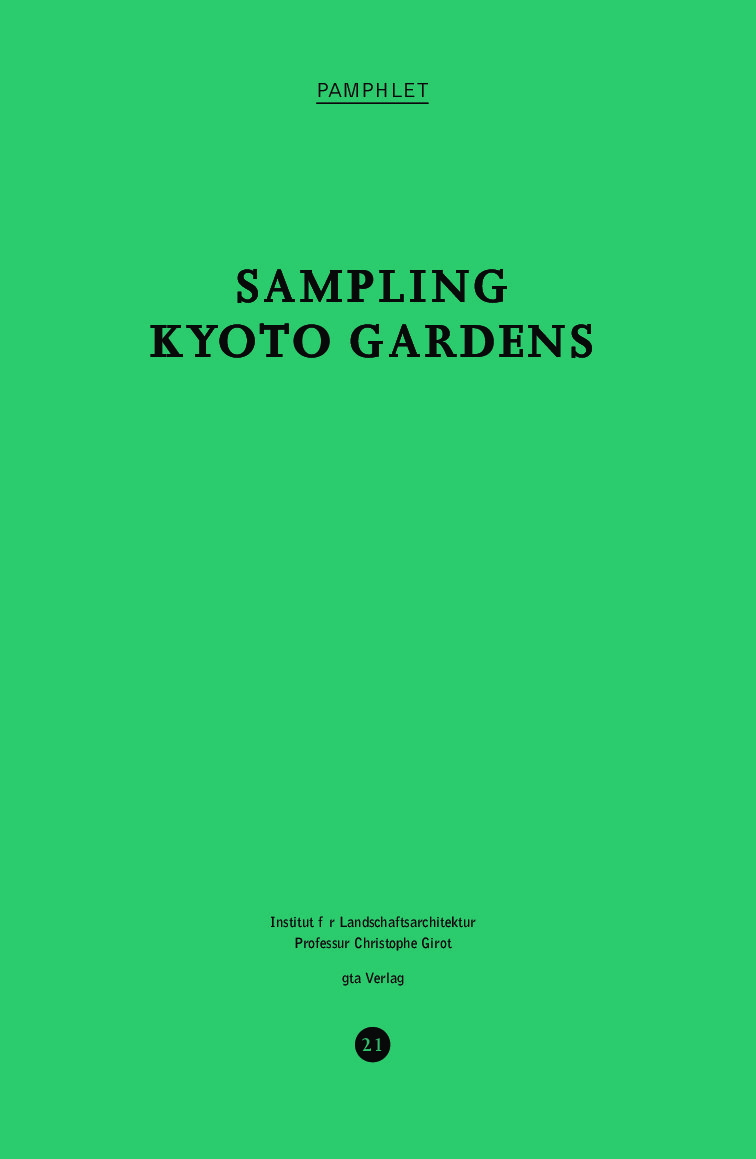 Christophe Girot, Ludwig Berger, Lara Mehling, Nadine Schütz, Matthias Vollmer (eds.); authors: Ludwig Berger, Michael Fowler, Christophe Girot, Masahiro Kinoshita, Yoshiro Ono, Nadine Schütz, Taiko Shono, Kentaro Takeguchi, Kiyoshi Sey Takeyama, Erwin Viray, Matthias Vollmer, Asako Yamamoto.
2017


Can we evoke a sense of garden through audiovisual samples? Establishing an interplay between sound recordings, point cloud models, and writing, this issue of Pamphlet acts as a poetic experiment in landscape perception. It invites the reader on a literary stroll through traditional Japanese gardens set into the contemporary urban environment of Kyoto.
Publisher: Chair of Christophe Girot, Landscape Architecture, ETH Zurich.