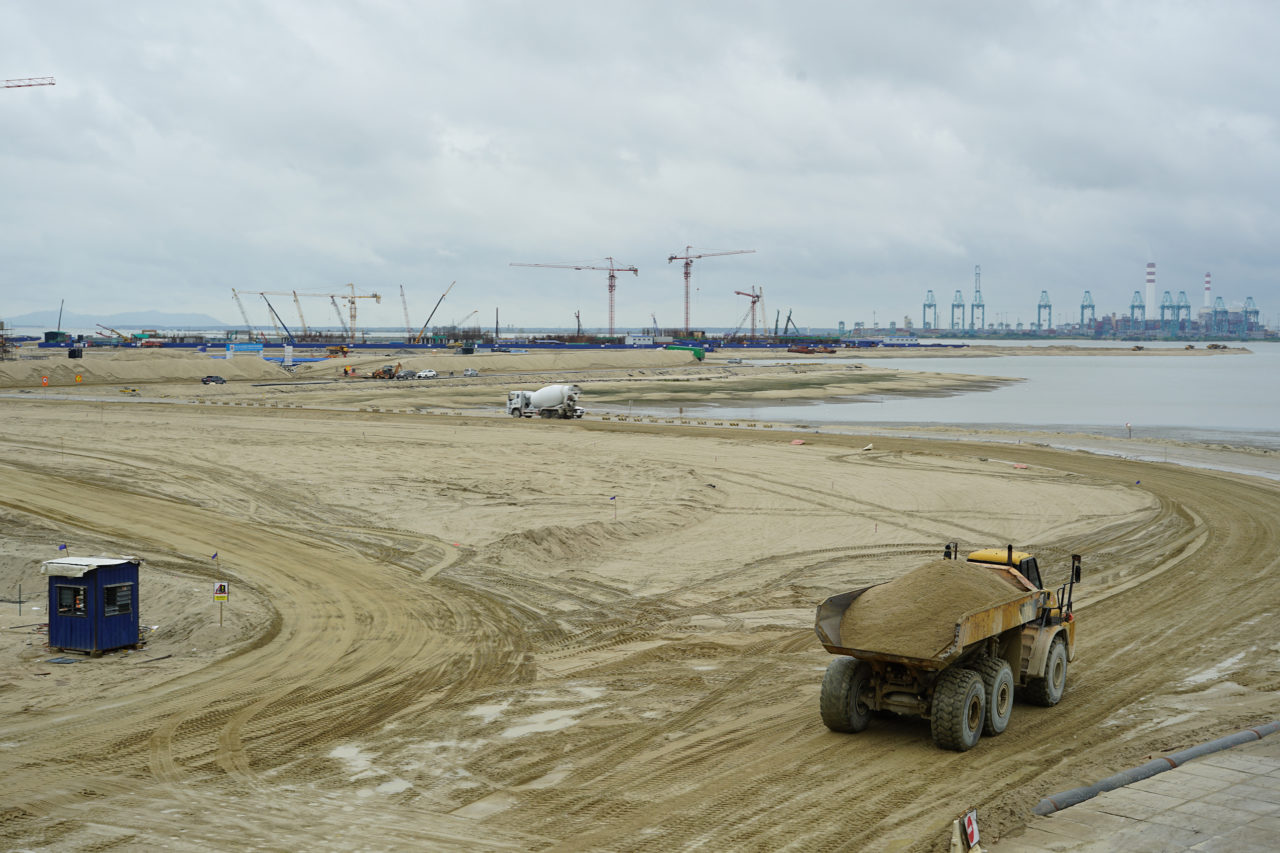 A workshop with leading scholars and researchers on territories of extended urbanisation and a research trip to the three adjoining cities Johor Bahru, Singapore and Batam: two undertakings to develop a thorough understanding of extended urbanization and rethink inherited cartographies of the urban.
Singapore Borderlands Revisited: Territories of Extended Urbanisation program at Future Cities Laboratory – Researchers' Fieldtrip
In mid-January 2018 researchers of the Territories of Extended Urbanisation project at Future Cities Laboratory travelled through the cross-border urban region formed by Singapore, Johor Bahru and the Riau Archipelago, to witness its momentous urban transformation during recent years. Although the Indonesian island of Batam, now home to 1.2 million people, is located only a 45-minute boat-ride away from Singapore, and Johor Bahru in Malaysia with its 1.5 million inhabitants is directly connected to Singapore by two bridges – the urban territory formed by the three adjoining cities in three countries is still rarely described or analyzed as one cross-border metropolitan region.
The field trip was inspired and informed by Architecture of Territory's ongoing investigation on Singapore's hinterland. The researchers discussed various mechanisms of urban development taking place – land tenure, state-planning practice, foreign real-estate investments or labor migration – relating them to their own examples and studies in different parts of the world.
In early 2019, Architecture of Territory will publish a book on Singapore and it's wider regional geographies, Hinterland – Singapore Beyond the Border.
Workshop on Territories of Extended Urbanisation at the Future Cities Laboratory in Singapore
In the last decades, urbanization has become planetary. Among scholars across urban studies, the concept of planetary urbanization has become a widely debated topic (Brenner, Schmid).
As part of this growing scholarship on urbanization processes, from 14th to 24th January 2018, researchers and guests of the Territories of Extended Urbanisation program at the Future Cities Laboratory in Singapore met for an intensive workshop and conference. They compared their various case studies, including the urbanization of the Baltic Sea, the seasonal inhabitation of the countryside in Arcadia, Greece and the territories of resource extraction in the Brazilian Amazon. They also presented and debated appropriate fieldwork methods and analytical concepts. In 2019, a collection of essays on extended urbanization will be published, edited by Prof. Christian Schmid and Asst. Prof. Milica Topalovic, and presented in Singapore and Zürich.
Hans Hortig is scientific assistant at the team of Milica Topalovic at the Future Cities Laboratory in Singapore since June 2013. He moved with the team to the ETH Zurich in August 2015.