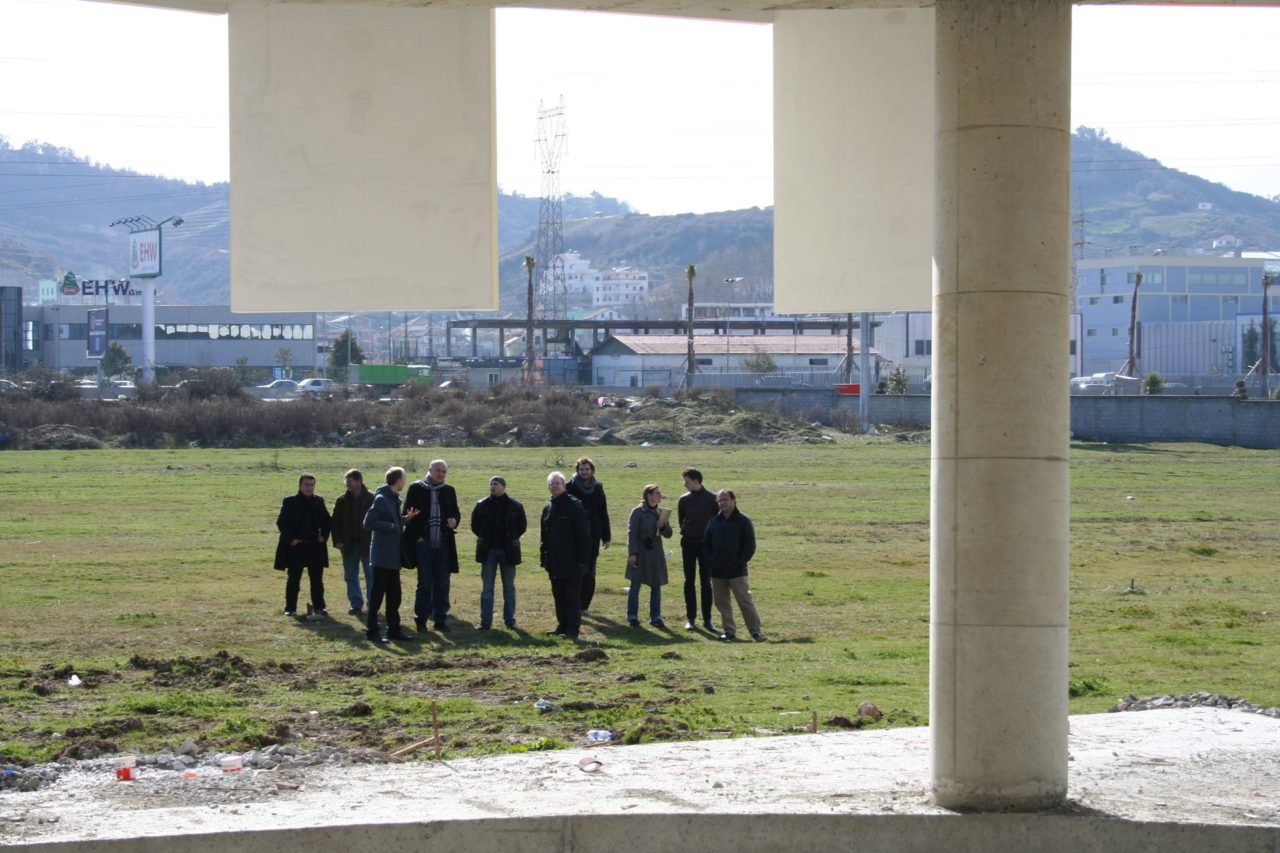 16 September 2020 – 14 February 2021 | Exhibition | Canadian Centre for Architecture.
Elements of the Design in Dialogue Lab of ETH's NEWROPE Chair of Architecture and Urban Transformation are exhibited at the Canadian Centre for Architecture (CCA) in Montreal as part of 'The Things Around Us'.
'The Things Around Us' brings together the work of Brussels based 51N4E (co-founded by Prof. Freek Persyn and Johan Anrys) and Rural Urban Framework from Hong Kong. Curated by Francesco Garutti, the exhibition features a.o. a sample from the curtain and so-called 'cabane' (a tent-like structure made from a thick cloth that hangs from the ceiling and creates an intimate space) that were both designed for the space at ETH Zürich by Chevalier Masson photos of the space by Max Creasy and the primer poster that design studio OK-RM developed for the NEWROPE Chair of Architecture and Urban Transformation.
At the CCA these examples and expressions of what we call 'Design in Dialogue' are meeting 'kindred spirits': objects and tools that represent the work of Rural Urban Framework, such as a felt rug and wooden stools that are commonly used in China.
The Design in Dialogue Lab is the name of the space of the chair, which is situated in the ONA building in Oerlikon. As a work and dialogue setting, it offers a variety of configurations that allow us to come together, test new ideas and practices and to reflect, share and relax. Combining theatrical elements with tools for coproduction, the Lab offers the conditions for a variety of work sessions, informal gatherings, small presentations and public events.
Organization