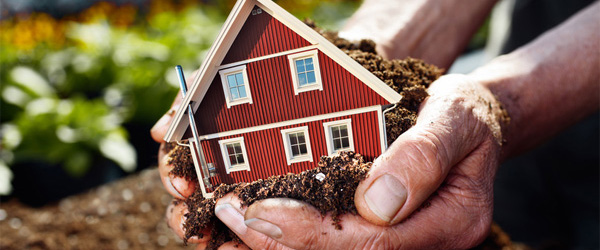 Had we the heavens' infinite lands, | Imbued with fertile and diverse grounds, | The green and the dim and the dark lands, | Of forest and open and the moist grounds, | We would spread the lands under your house: | But we, being poor, have only our limited soils; | We have spread our soils under our house; | Build wisely because you build on our soils.
In 2013, the «Kulturlandinitiative» was accepted in the Canton of Zurich, clearly stating that awareness on soil-related issues have considerably risen. Additionally, it marks an important change in spatial planning praxis as, for the first time, soil quality has to be considered not only in terms of not exceeding maximum contamination levels but rather in terms of protecting agricultural valuable areas. Although the initiative caused a stir, it is but a fraction of what soil scientists have pleaded for years: to acknowledge the importance of soil quality to be on par with clean air and clean water.
While soil is a highly valuable agricultural asset, it also provides a multitude of other functions, which in turn support a broad range of ecosystem services that are important to us: regulation of the water cycle and local climate, providing habitats for plants and animals, or filtering of contaminants, to name just a few. Making decisions without explicitly considering these beneficial services – so called Ecosystem Services – translates into unintended trade-offs; meaning we are giving up on benefits we actually cared about because we did not realize that they are not ubiquitously available.
Index for Soil Quality to Avoid Settlement Expansion
In the interdisciplinary NRP68 project OPSOL we cooperate with soil scientists to compute an easy and understandable index for soil quality based on various soil functions, and relate this information to a range of ecosystem services. By feeding this information into a spatially explicit land-use optimization model which considers both settlement and agriculture, we take a look at how different spatial planning instruments designed to preserve soil quality might change expansion of settlement and thus the landscape. Additionally, we investigate which trade-offs in terms of overall soil quality, soil functions and ecosystem services are generated by those spatial planning instruments. Finally, the information is provided to interested persons in a decision support system, allowing them to select their preferred form of information, and to have a closer look at how the aspects most important to them are affected, and what must be traded off to preserve them at current levels.
Collaborating institutions and companies for OPSOL:
Planning of Landscape and Urban Systems PLUS (ETH Zurich)
Agroscope Reckenholz – Tänikon ART
Department of Political Science (University of Zurich UZH)
Flury & Giuliani GmbH
Diggelmann Planung
Involved persons: Thomas Drobnik (PLUS), Lucie Greiner (ART), Robert Huber (Flury & Giuliani), Hansruedi Diggelmann (Diggelmann Planung), Daniel Kübler (UZH), Armin Keller (ART), Adrienne Grêt-Regamey (PLUS)
Lead inspired by W.B. Yeats (1865 – 1939): «He Wishes For the Cloths of Heaven»
Image source