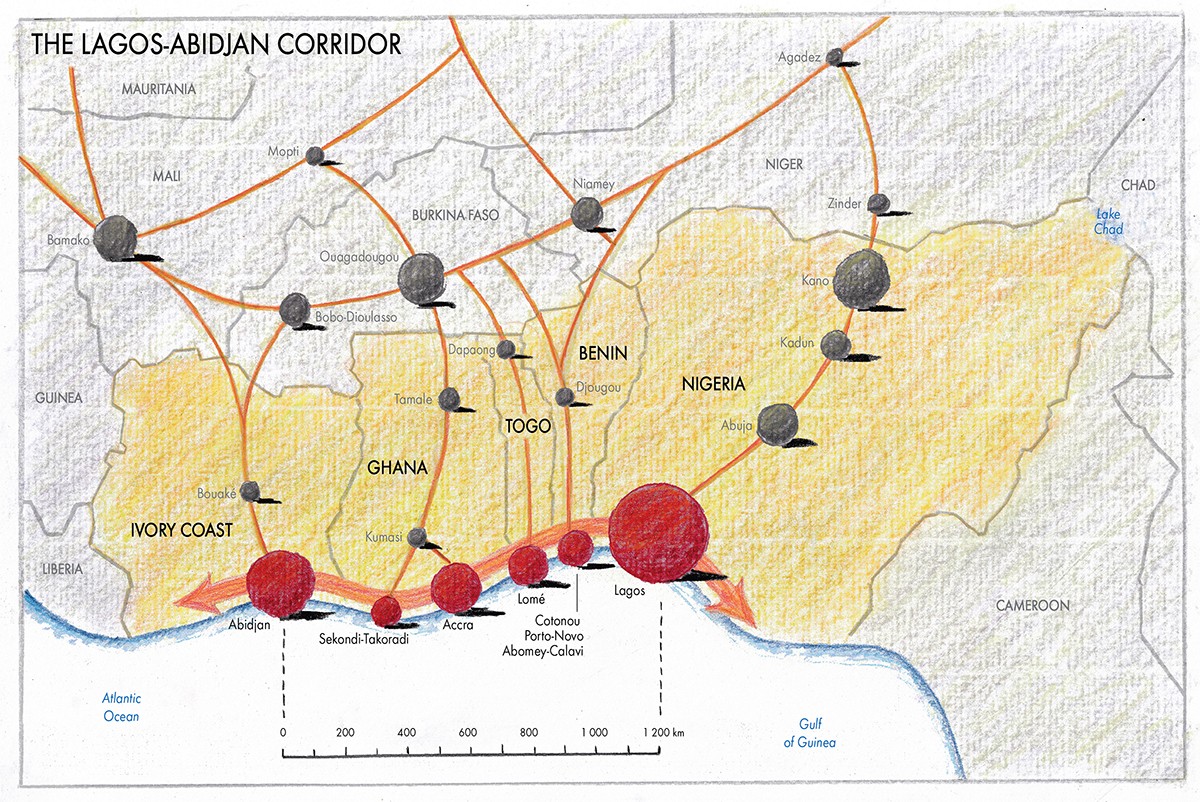 22 May to 21 November 2021 | 17th International Architecture Exhibition Venice: How will we live together? | Neil Brenner (Urban Theory Lab-Chicago), Christian Schmid / Milica Topalović (ETH Zürich).
Worlds of Planetary Urbanization proposes a radical rethinking of our understanding of the contemporary urban world. This project explores interdependencies—between agglomerations and hinterlands; political-economic and biogeophysical processes; and local, national and global scales – in order to stimulate reflection on 'living together' under conditions of planetary urbanization.
Neil Brenner (Urban Theory Lab-Chicago) with Christian Schmid and Milica Topalović (ETH Zürich D-ARCH and FCL Singapore) will participate in the 17th International Architecture Exhibition – La Biennale di Venezia, curated by Hashim Sarkis.
The Urban Theory Lab contribution presents a series of digital globes that reveal disparate visions of an urbanized planet. ETH Zürich D-ARCH and FCL Singapore team explore urbanization processes unfolding far beyond the realm of agglomerations, urban and mega city-regions. Through research essays, photographs and cartographic work by Philippe Rekacewicz, the unprecedented patterns and pathways of extended urbanization are portrayed in six world regions: Eastern Amazonia (Brazil), Arcadia (Greece), Dongguan (China), the West African Corridor (Benin), the North Sea, and the Midwest Corn Belt (USA). The exhibit highlights the urgency of formulating new theoretical and cartographic perspectives on urbanization, animated by the goal of envisioning a more socially and environmentally just world.
Organization
ETH Zürich D-ARCH and FCL Singapore Territories of Extended Urbanization: Christian Schmid, Milica Topalović, Philippe Rekacewicz, Rodrigo Castriota, Nancy Couling, Alice Hertzog, Nikos Katsikis, Metaxia Markaki and Kit Ping Wong
Urban Theory Lab – Chicago: Neil Brenner, Grga Basic, Mariano Gomez-Luque, Daniel Ibañez, Nikos Katsikis, Clay Lin, Adam Vosburgh, Abbie Zhang