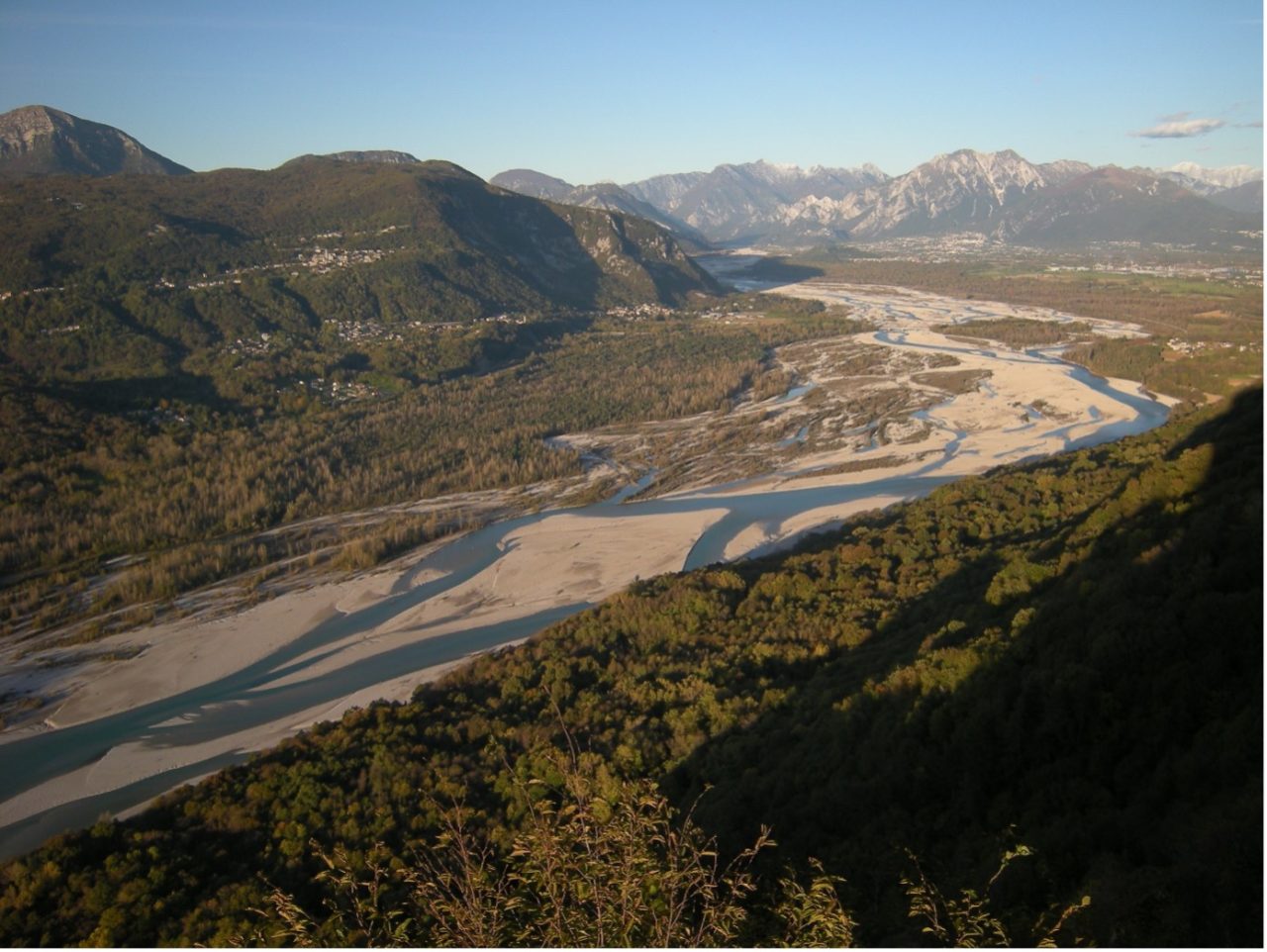 Anna Scaini, Ana Stritih, Constance Brouillet, Chiara Scaini
2022

Rivers hold diverse meanings, values, and relationships to people. So far, though, the relationship between rivers and local populations still played a marginal role in river management.
We presented a blueprint questionnaire to assess the importance of cultural ecosystem services to locals, their opinion on river management, and how preferences change across the river landscape. The approach was tested on the Tagliamento river in Italy, one of the last free-flowing rivers in the Alps. The Tagliamento river is at the centre of a decadal-long dispute regarding river management and ecological conservation, and debates are ongoing over future infrastructure development. More than 4'000 respondents filled out the questionnaire, demonstrating their interest to give their opinion on these topics.
Most respondents prioritized conservation as a river management option. The most valued area of the river, located in the braided middle course, faces threats due to hydropower plant projects, which would modify the natural course of the river and likely impact the preferred areas by locals. This work points out that any river intervention should be pondered carefully, accounting for its environmental impact also in terms of degradation or loss of the cultural ecosystem services provided by rivers. Our study highlights discrepancies between management choices and citizens´ values and priorities. Our approach can be used to align expectations and realities – for managers to include voices and desires while identifying gaps in the information provided to citizens.
To learn more about our research on the Tagliamento River, here is the reference to our current article:
Anna Scaini, Ana Stritih, Constance Brouillet, Chiara Scaini (2022): What locals want: citizen preferences and priorities for the Tagliamento River. In: Environmental Research Letters, Volume 17, Number 2. 025008
and our previous article:
Anna Scaini, Ana Stritih, Constance Brouillet, Chiara Scaini (2021): Flood Risk and River Conservation: Mapping Citizen Perception to Support Sustainable River Management. In: Front. Earth Sci. 9:675131. doi: 10.3389/feart.2021.675131.