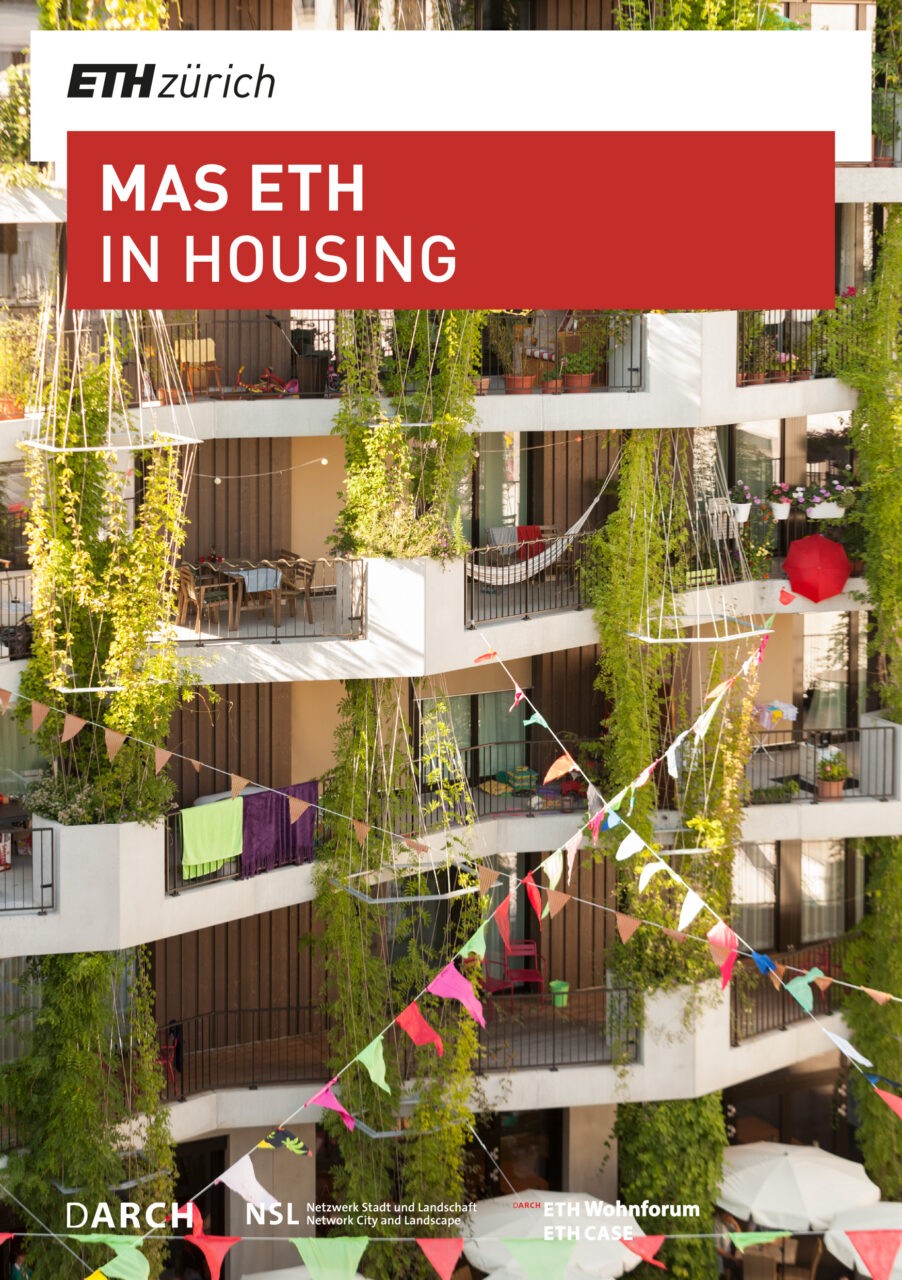 Applications: 1 January – 30 April 2024.
This programme aims at contributing to finding solutions to the challenges of housing construction in Switzerland, Europe, and low and middle-income countries worldwide through high-level multidisciplinary training and research.
The MAS focuses on the assessment of housing challenges and on the affordability, effectiveness, and sustainability of a wide range of housing and neighbourhood development strategies pursued by municipalities, cooperatives, local governments, non-governmental, and governmental authorities and international organisations in different countries and contexts.
Organisation
Institute of Landscape and Urban Studies, ETH Wohnforum – ETH CASE.
Further information.
Contact: Dr. Jennifer Duyne Barenstein.