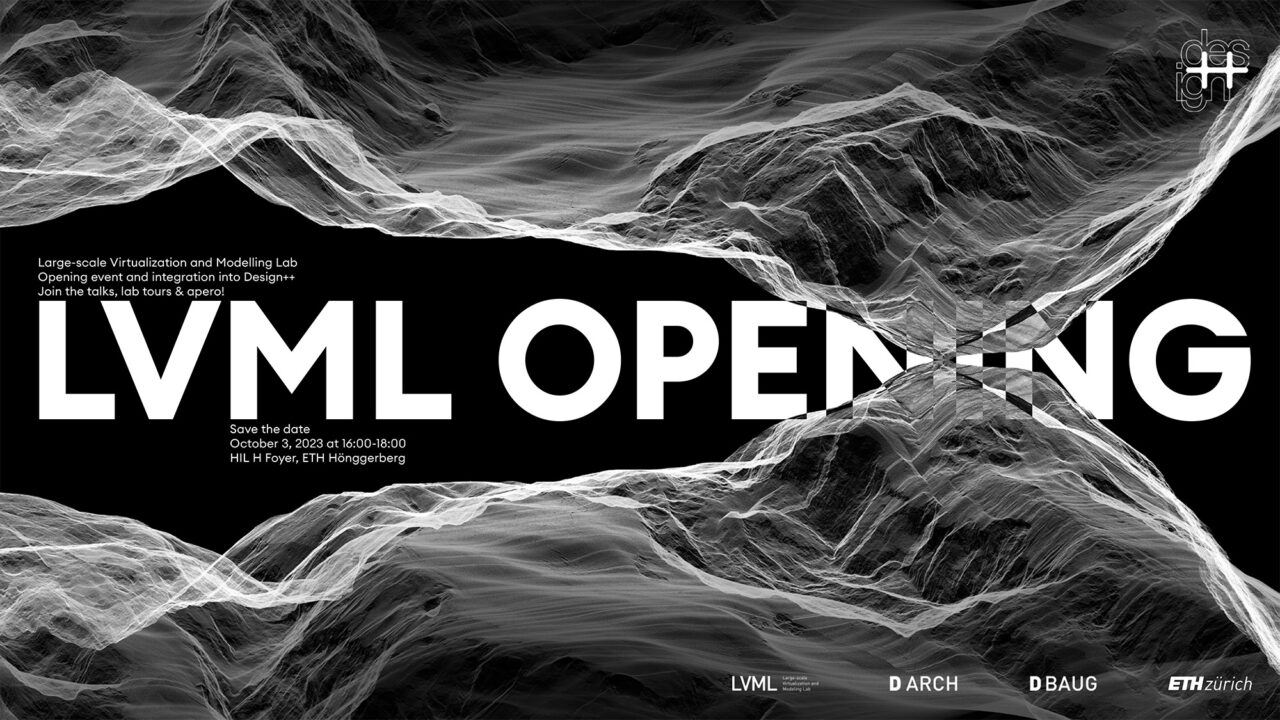 3 October 2023, 16:00–18:00 | ETH Zürich, Hönggerberg, HIL H 40.9 (Foyer).
The LVML has a long history, representing a successful interdepartmental collaboration between the Chair of Emer. Prof. Christophe Girot (D-ARCH) and the Chair of Prof. Adrienne Grêt-Regamey (D-BAUG). Over the years, this collaboration has paved the way for remarkable advancements in the domains of architecture and urban planning. The exchange between disciplines has been a key focus, and this expansion aims to open doors for further academic exploration. The journey of the LVML has been exceptional, and we are excited to share the latest developments with you through a series of highlights including engaging talks, a panel discussion and lab tours.
The LVML's integration into Design++ will further contribute to fostering a diverse range of research initiatives and encourage cross-disciplinary cooperation. As we venture into this new chapter, we anticipate even more innovative and transformative outcomes. We look forward to welcoming you to the opening of the Large-scale Virtualization and Modeling Lab.
We are delighted to invite you to the opening of the 'Large-scale Virtualization and Modeling Lab – LVML' newly integrated into the Design++ initiative at the ETH Zurich. The LVML is dedicated to cutting-edge research and teaching in the fields of 3D visualization, auralization, and GIS-based modeling.
Join the talks, lab tours & apero!
Organization
The LVML Team and Design++,
Ulrike Wissen, Philipp Urech, Matthias Vollmer, Michael Kraus, Daniela Mitterberger, Erika Marthins and Danielle Griego.
To RSVP and download a calendar entry visit the event page.
Lesen Sie auch