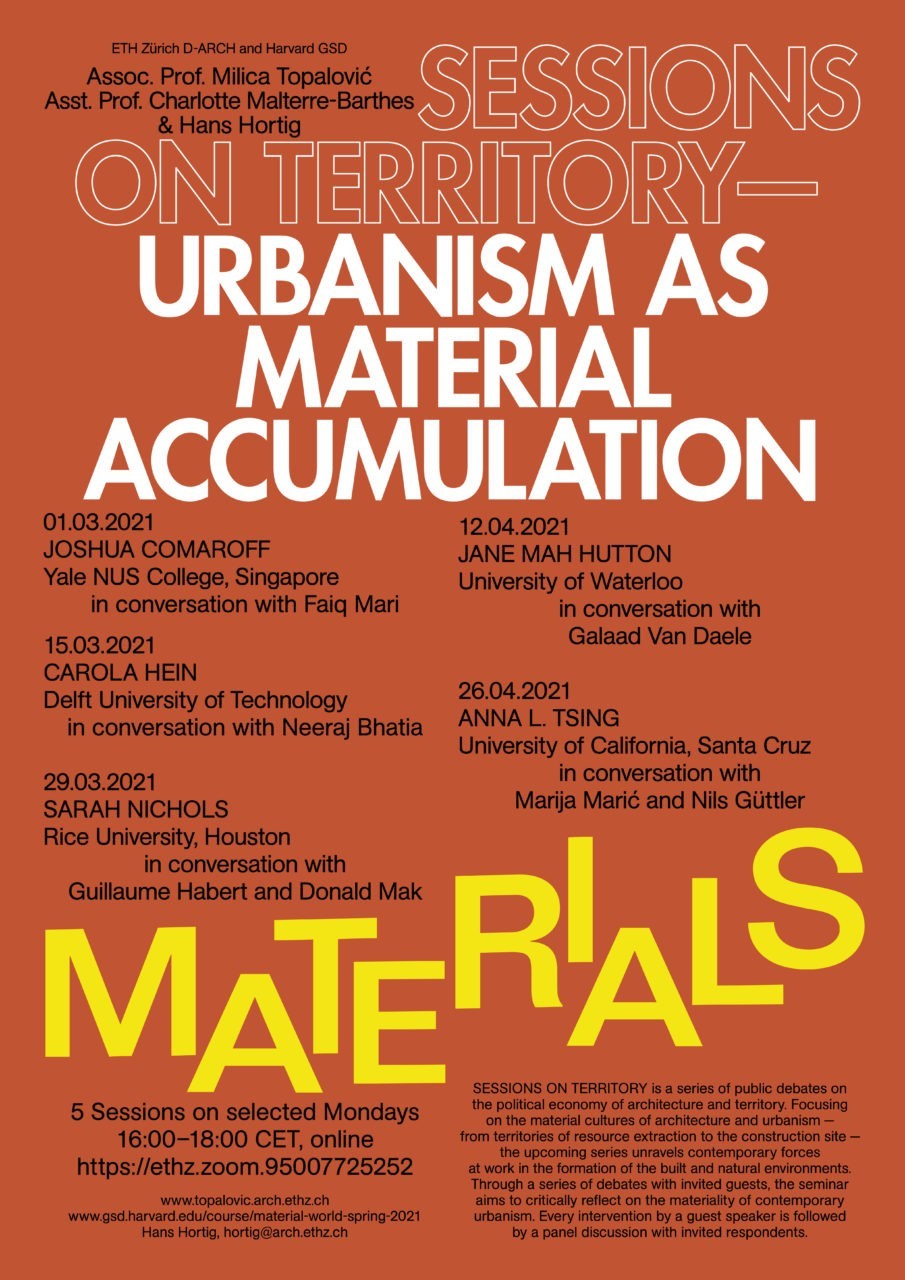 Lecture Series | On selected Mondays, 16:00–18:00 | online Zoom link: 95007725252.
Sessions on Territory is a series of public debates on the political economy of architecture and territory. Focusing on the material cultures of architecture and urbanism – from territories of resource extraction to the construction site – the upcoming series unravels contemporary forces at work in the formation of the built and natural environments.Through a series of debates with invited guests, the seminar aims to critically reflect on the materiality of contemporary urbanism. Every intervention by a guest speaker is followed by a panel discussion with invited respondents.
01.03. Joshua Comaroff, Yale NUS College.
15.03. Carola Hein, TU Delft.
29.03. Sarah Nichols, Rice University.
12.04. Jane Mah Hutton, University of Waterloo.
26.04. Anna L. Tsing, UC Santa Cruz.
Organization
Institute of Landscape and Urban Studies.
Architecture of Territory, Prof. Milica Topalović.
Harvard GSD, Asst. Prof. Charlotte Malterre-Barthes.
Further information.
Contact: Hans Hortig.