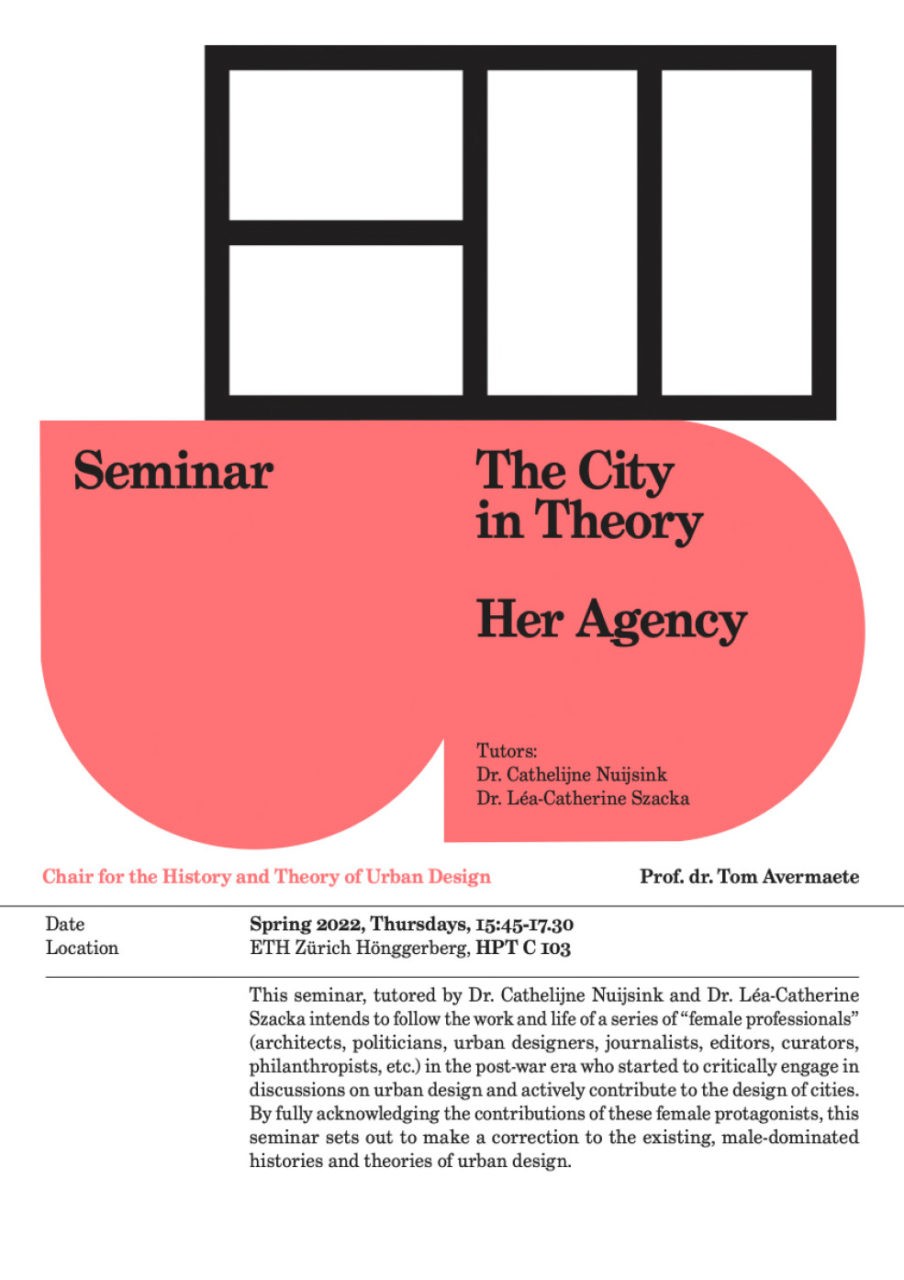 Selected Thursdays 2022, 15:45 – 17:30 | ETH Zürich, Hönggerberg, HPT C 103.

This seminar sets out to make a correction to the existing, male-dominated histories and theories of urban design by fully acknowledging the contributions of  female professionals (architects, politicians, urban designers, journalists, editors, curators, philanthropists, etc.). Input lectures that focus on the work and life of a series of female protagonists who started to critically engage in discussions on urban design and actively
contributed to the design of cities in the post-war era will be open to the public.
03. 03. Dr. Léa-Catherine Szacka, University of Manchester
10. 03. Prof. Kathleen James-Chakraborty, University College Dublin
17. 03. Dr. Rixt Hoekstra, Karlsruhe Institute of Technology
31. 03. Dr. Cathelijne Nuijsink, ETH Zürich
Organisation
Institute of the History and Theory of Architecture (gta)
Chair of History and Theory of Urban Design, Prof. Dr. Tom Avermaete