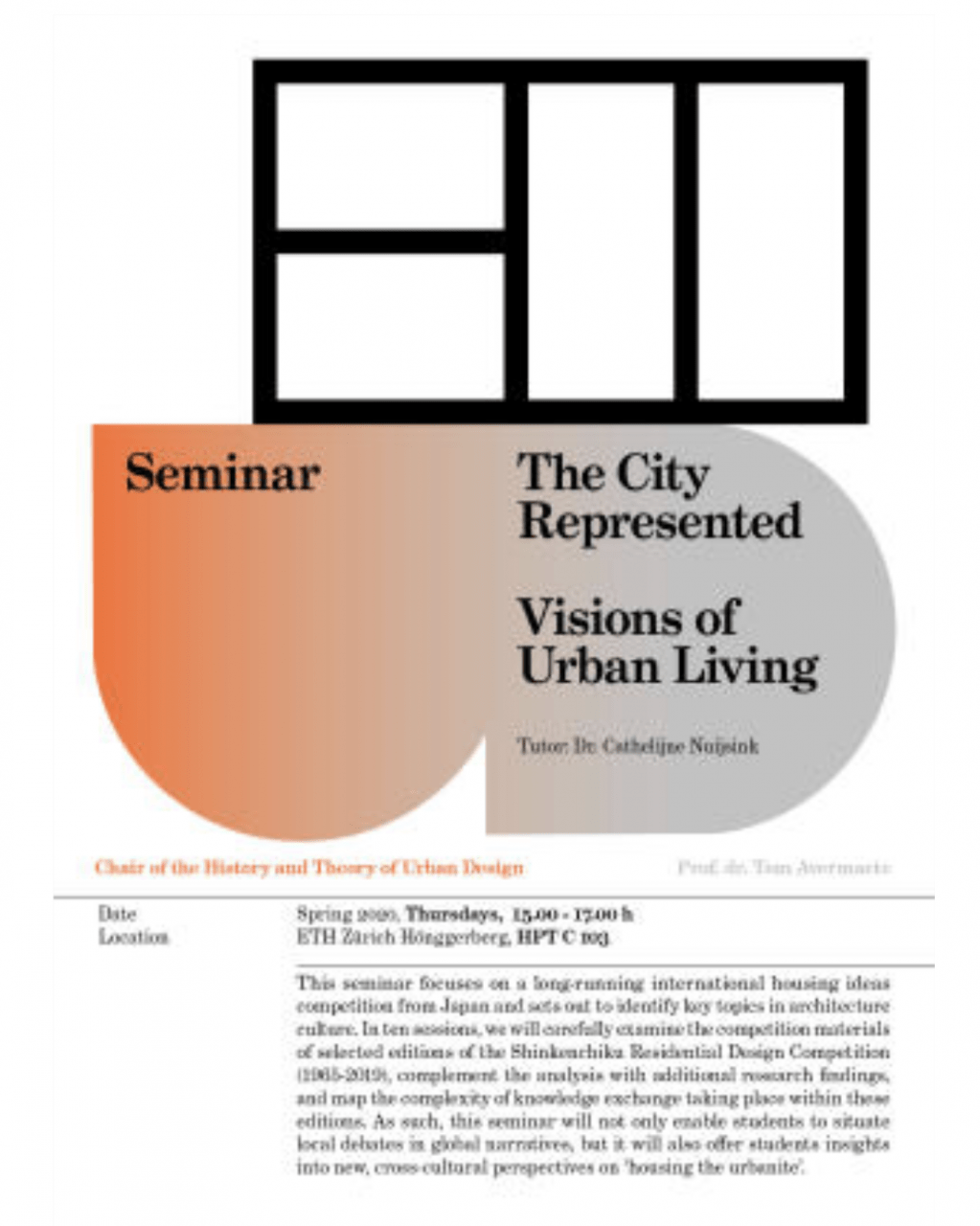 14 May | 15:00–17:00 | Final Presentations Seminar | ETH Zurich Hönggerberg, HPT C 103 Lecturer: Dr. Cathelijne Nuijsink.
This seminar takes a long-running international housing ideas competition from Japan to identify key topics in architecture culture. In ten sessions, students carefully examine the competition materials of selected editions of the Shinkenchiku Residential Design Competition (1965–2019), complement the analysis with additional research findings, and map the complexity of knowledge exchange taking place within these editions. The final presentations not merely contextualize local debates in global ones but equally strive to open up new, cross-cultural perspectives on 'housing the urbanite'.
The final crits, as a public event, have been cancelled!
Organization
Institute of the History and Theory of Architecture
History and Theory of Urban Design, Prof. Dr. Tom Avermaete
Further information
Contact: Dr. Cathelijne Nuijsink.