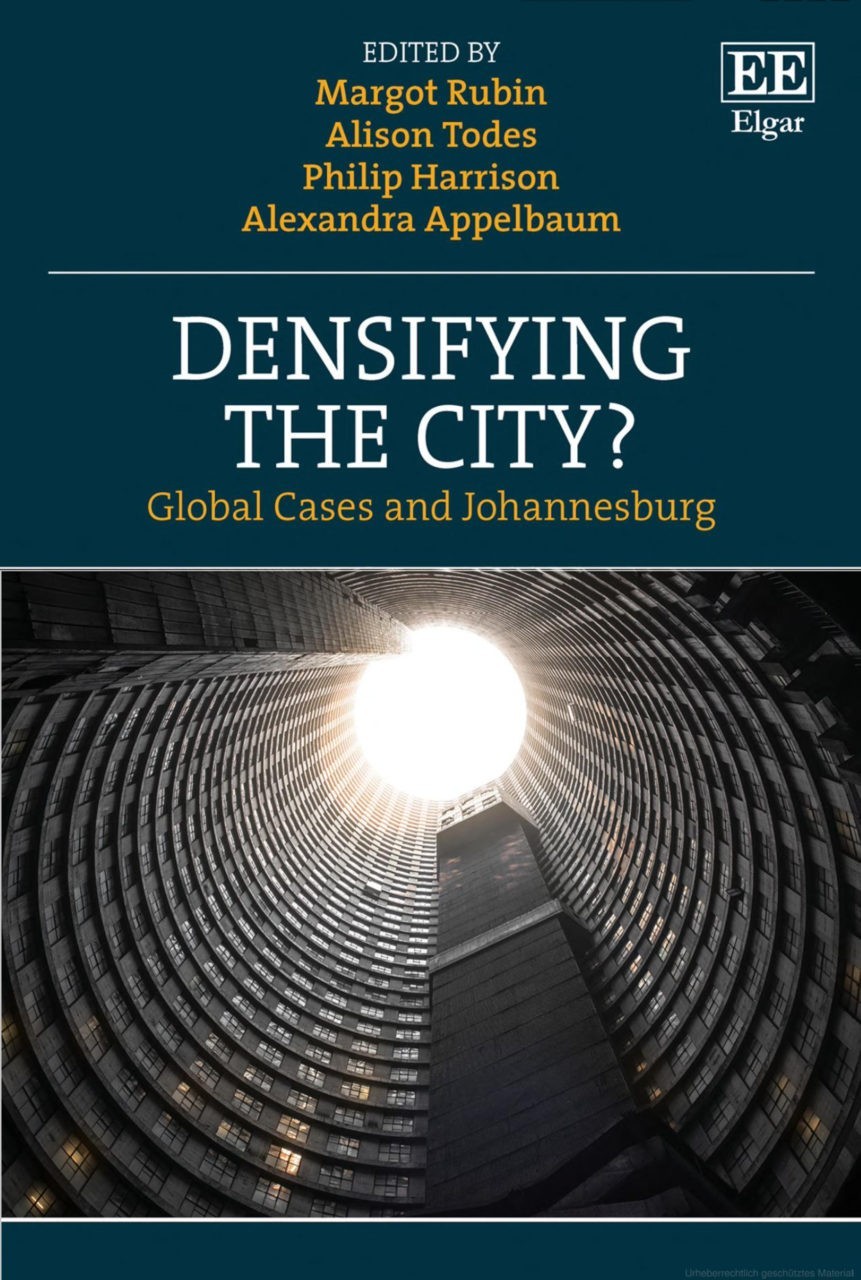 This chapter illustrates the inadequacy of the term 'informality' by applying two categories of socio-spatial analysis: origin stories and urban outcomes. Densification (and de-densification) is a historical process of urbanisation – an area's origin story – that produces socially constructed spaces – urban outcomes – in the built environment.
A comparative exploration into these processes in Alexandra and Marlboro South reveals significant differences in the material, regulatory and social spaces of the settlements. Alexandra has a complex urban morphology, multiple forms of land tenure, and a deeply rooted diversity of powerful social structures and spaces. Marlboro South may appear to have a similar morphology, but its forms arose according to a different logic, resulting in distinct social densities and lived spaces, as well as considerably more precarious tenure and higher levels of exclusion. These differentiations matter in the interpretation of density, and suggest trading the term informality for more specific descriptors of the processes of densification themselves (Schmid 2015). Such specificity is particularly important because capital investment is anticipated in both areas under the City of Johannesburg's (CoJ) current development initiatives.
Edited by Margot Rubin, Alison Todes, Philip Harrison and Alexandra Appelbaum, School of Architecture and Planning, University of the Witwatersrand, South Africa
Publication Date: 2020, ISBN: 978 1 78990 493 2, Extent: 304 pp
Providing an in-depth exploration of the complexities of densification policy and processes, this book brings the important experiences of densification in Johannesburg into conversation with a range of cities in Africa, the BRICS countries and the Global North. It moves beyond the divisive debate over whether densification is good or bad, adding nuance and complexity to the calls from multilateral organisations for densification as a key urban strategy.