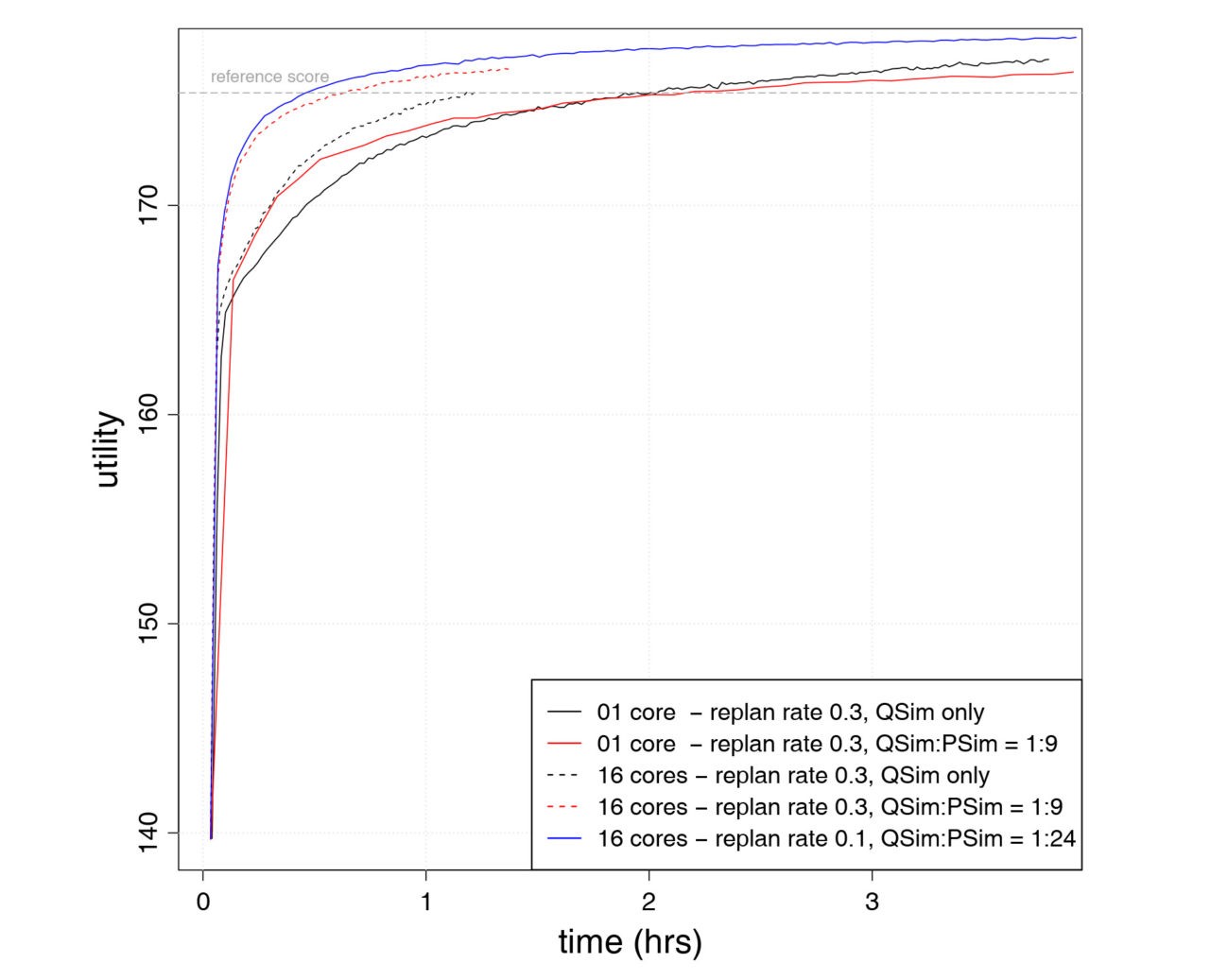 Fourie, Pieter Jacobus; Illenberger, Johannes; Nagel, Kai
2012


Arbeitsberichte Verkehrs- und Raumplanung, 793. Zürich: IVT, ETH Zürich.  Mehr
We introduce a simple meta-model to the MATSim framework that modifies and evaluates new plans before execution. The method speeds up linearly with increasing computational cores, and reduces the number of queue simulations required to achieve a relaxed demand. It works well with most existing MATSim features, and is simple to maintain and extend.