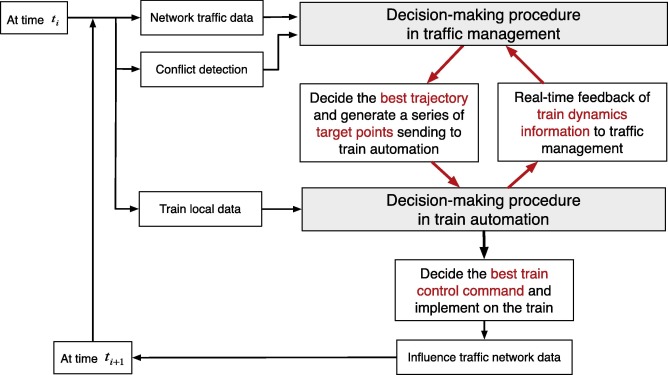 Rao, Xiaolu; Montigel, Markus; Weidmann, Ulrich
2016


In: Transportation Research Part C, Emerging Technologies 71. S.382-405. More
This paper reviews and classifies the traffic optimisation schemes of current mainline railway into two groups: improve efficiency of traffic management by providing resolutions for traffic conflicts; or improve trains' driving behaviour by providing driver assistance or introducing train automation. Based on a comparison of these two groups, this paper proposes to combine the functions of traffic management and train automation into an integrated optimisation model.