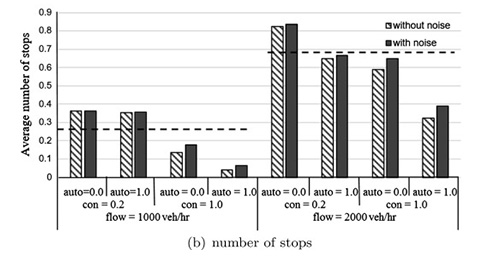 Yang, Kaidi; Guler, Ilgin S.; Menendez, Monica
2016


In: Transportation Research Part C: Emerging Technologies, Volume 72, November 2016. S.109-129, ISSN 0968-090X. More
This paper proposes an efficient signal control algorithm under the co-existence of conventional vehicles, connected vehicles and automated vehicles. Trajectories of the automated vehicles are modified to reduce delay and stops. Simulations show that both delay and stops are reduced and the algorithm is robust to measurement errors.