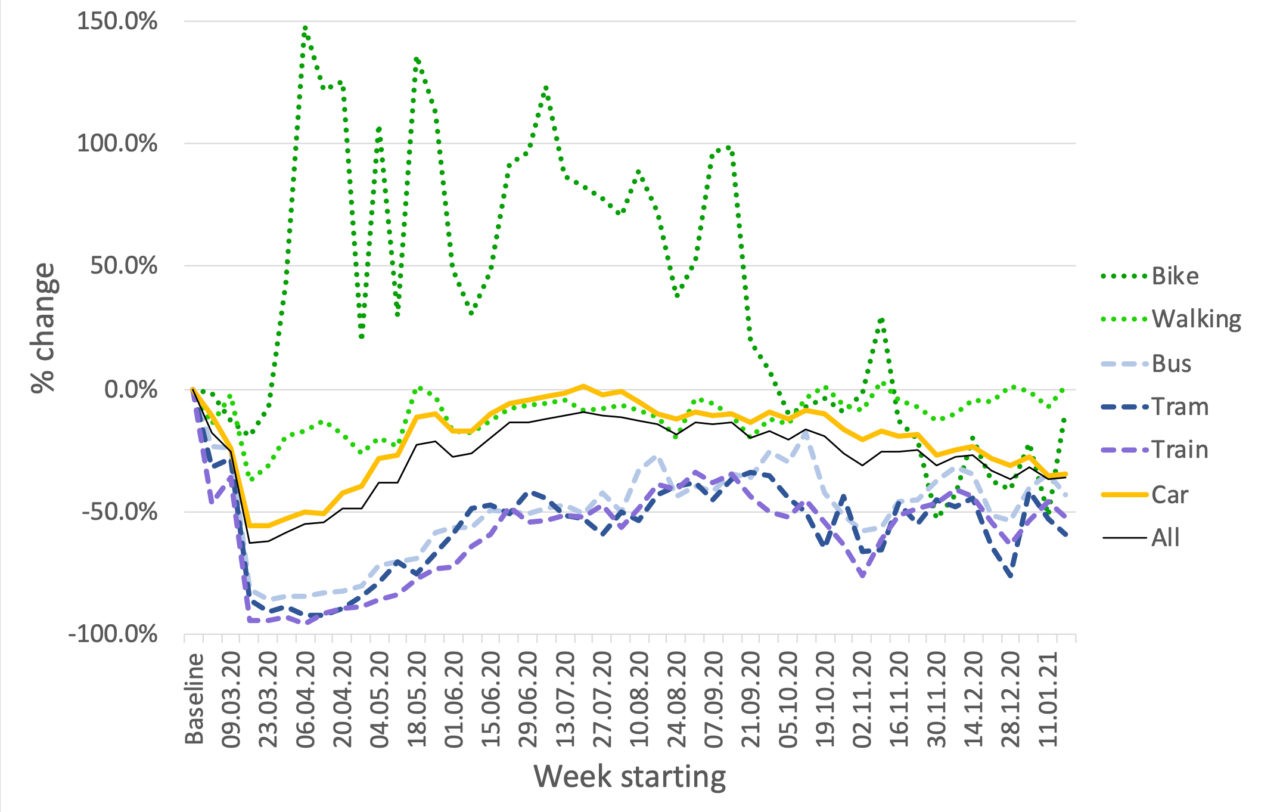 Kay W. Axhausen
2021

This short paper sets out the basic dilemma of transport policy making today, as how to strike the balance between the benefits of accessibility and the induced externalities in terms of sprawl, greenhouse gas emissions and congestion. The impacts of the Corona19 pandemic sharpens the dilemma.
They are presented using a large Swiss GPS tracking panel collected at the IVT, ETHZ in conjunction with WWZ, Universität Basel. The facets presented are the share of mobiles, miles travelled by mode and work status. The note concludes with a discussion of possible solutions in the expected new normal at the pandemic.
Axhausen, Kay W. (2021): COVID-​19 and the dilemma of transport policy making. In: disP – The Planning Review, 56.4.
Find out more