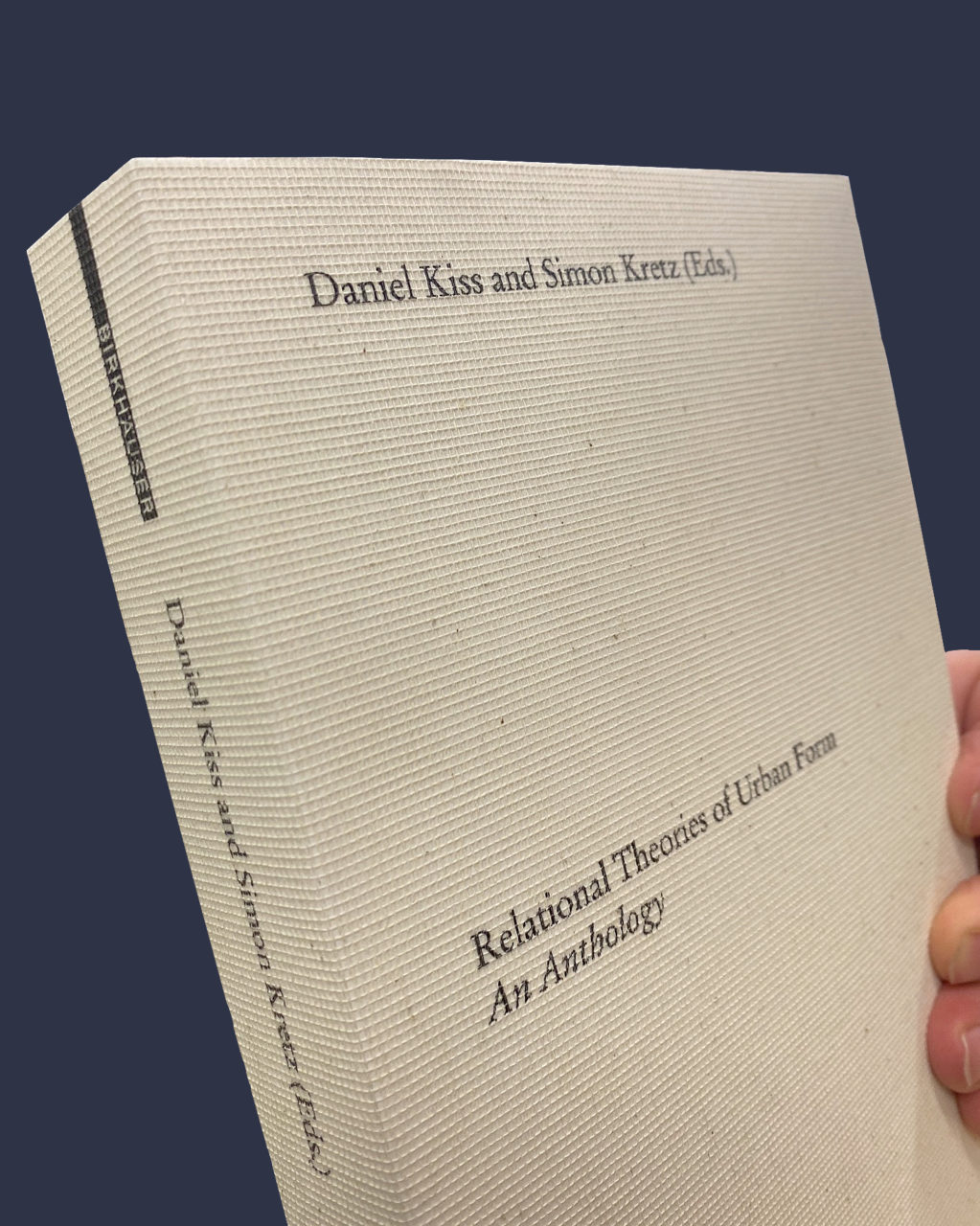 Daniel Kiss and Simon Kretz (Editors)
2021


This project stemmed from the editors' shared interest in theories of urban form and a reading seminar they jointly taught at the D-ARCH, ETH Zurich. In their ongoing investigations into questions of form in theory and practice, the relationship between the social and the material emerged again and again as one of the momentous central themes of the discipline.
Inspired by this observation, and with the attempt of outlining the concept of urban form within the relational field of space and agency, their research on the topic culminated in this commented anthology. It contains eight essential readings by Christopher Alexander, Oswald Mathias Ungers, Fumihiko Maki, Alison and Peter Smithson, Gordon Cullen, Lucius Burckhardt, Bruno Latour, and Manuel de Solà-Morales. The edited passages are further theorized in an extensive introduction, together presenting social-material relations not just as a core topos of the discipline but, above all, as an interpretational perspective of any architectural and urban design theory. The editors hope the anthology will prove to be a valuable asset for discourse, research, and teaching, and will inspire its readers to further investigate the underlying relational angle. Moreover, this publication also features two delightful world premieres: Italian Thoughts Followed Further by Alison and Peter Smithson and The Dialectical City by Oswald Mathias Ungers appear here for the first time in English.