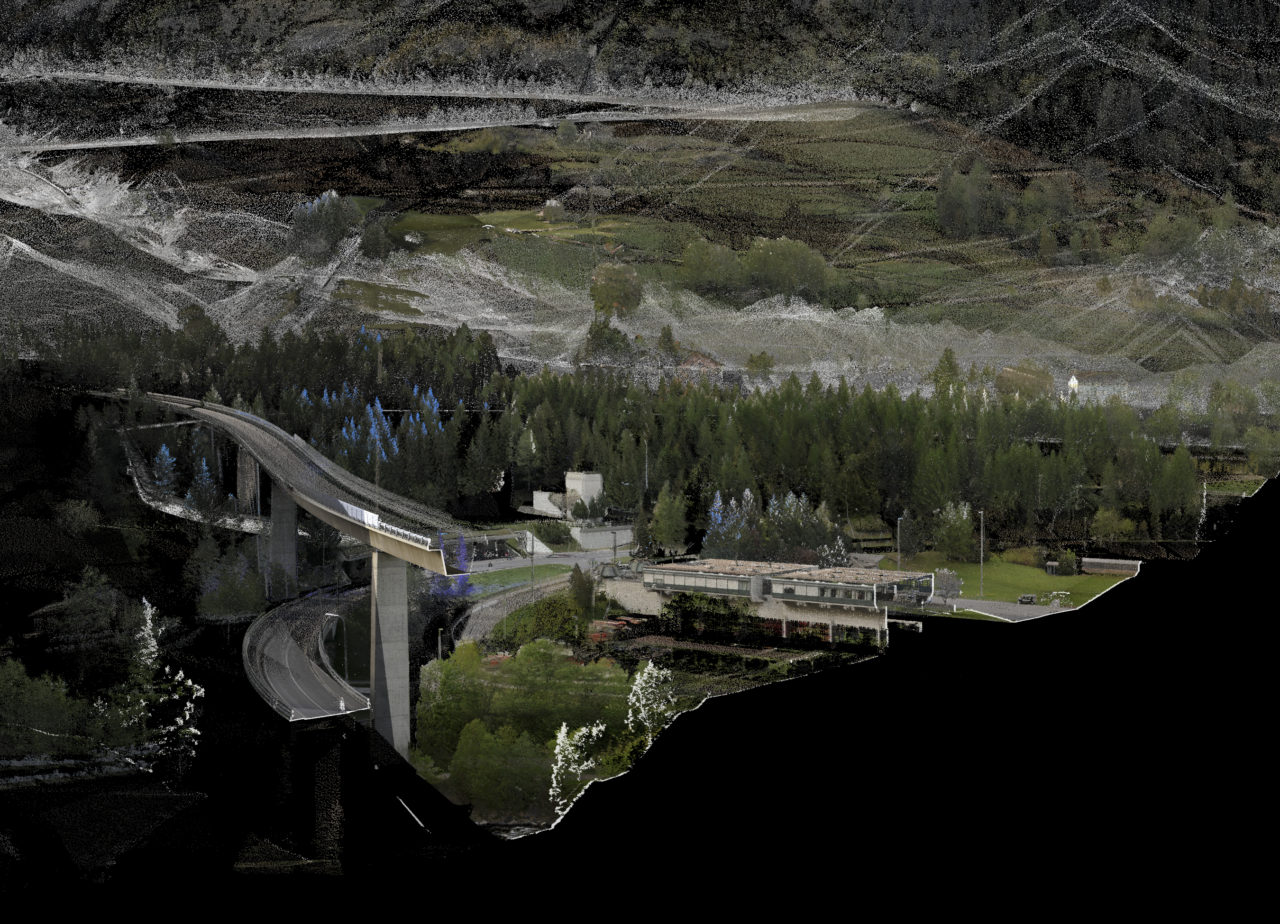 Seit jeher wird das Gotthardmassiv als das Herz der Alpen verstanden. Stückweise wurde die Landschaft in den vergangenen 150 Jahren durch die Infrastrukturbauten ergänzt. Mit dem neuen Gotthard-Basistunnel verändert sich die Wahrnehmung dieses Raumes erneut. Das interdisziplinäre Forschungsprojekt Gotthard Landscape Infrastructure untersuchte unsere Wahrnehmung dieser für die Schweiz so bedeutsamen Landschaft.
Das interdisziplinäre Forschungsprojekt Gotthard Landscape Infrastructure der Accademia di Architettura Mendrisio (Lehrstuhl Sumi Burkhalter) und der ETH Zürich (Lehrstuhl Girot) untersuchte die Auswirkungen von Infrastrukturbauten auf die Wahrnehmung der Gotthardregion. Mit der Möglichkeit diese Landschaft nun im Basistunnel zu durchqueren, verändert sich unsere Sinneserfahrung grundlegend. Für die Reisenden im Tunnel entrückt die überirdische Landschaft mit ihren Pässen und Tälern, ihren Geschichten und Mythen, aus dem Wahrnehmungsfeld. Demgegenüber verschwinden die Reisenden im unterirdischen Hochgeschwindigkeitskanal des Tunnels von der Oberfläche dieser Alpenregion.
Die Visualisierungen der Professur Girot für Gotthard Landscape Infrastructure vermögen mit neuen Darstellungstechniken überirdische Felsformationen und unterirdische Tunnel in ein und dasselbe Bild zu setzten. Durch Terrestrial Laser Scanning (TLS) wurden für das Projekt grosse Teile des Gotthardraumes sowie die Tunnel darin aufgenommen und im Landscape Visualization and Modeling Lab (LVML) zu einem digitalen Modell zusammengesetzt. Mit Überflügen von Nord nach Süd und umgekehrt, der alten Passstrasse folgend, wird die Landschaft mitunter aus der Vogelperspektive gezeigt. Das Hinweggleiten über die Gotthardregion eröffnet die Wahrnehmung des Territoriums aus gänzlich neuen Blickwinkeln: mal aus der Höhe, mal nah am Boden, mal von unten dem Tunnel folgend.
Gotthardröhre und Teufelsbrücke gleichzeitig sehen
Durch die Punktwolken-Technik, in der einzelne Punkte in einem dreidimensionalen Koordinatensystem verortet sind, wird die Darstellung der Oberfläche durchlässig. Das durchlässige Modell erlaubt es Schnitte zu legen und unter die Oberfläche zu tauchen, wodurch sich neue Blicke auf die Landschaft entwickeln lassen. Objekte wie die Teufelsbrücke und die Gotthardröhre erscheinen beispielsweise im selben Bild. Verschiedene Ebenen lassen sich gleichzeitig lesen und der Raum wird mit all seinen Elementen fassbar.
Im Zuge der Eröffnung der NEAT wird das Modell im neuen Audiovisual Lab (AVL) noch um eine wesentliche Ebene erweitert: durch eine klangliche Kartierung des Raumes wird es als sogenanntes «Virtual Reality Erlebnis» erfahrbar. Dadurch entsteht das Gefühl in die Landschaft einzutauchen, vollständig von ihr umgeben zu sein: Die eigene Kopf- und Körperbewegung wird Teil des Prozesses und steht im Verhältnis zur Bewegung im virtuellen Raum. Im komplexen Zusammenspiel der Sinneswahrnehmung von Bild und Klang entsteht ein kontinuierliches und umgreifendes Raumerlebnis. Das sich in steter Weiterentwicklung befindliche Modell Gotthard Landscape möchte die Besuchenden ins Zentrum setzen und die vielschichtige, für die Schweiz so bedeutsame Gotthardlandschaft mit den neuesten audiovisuellen Technologien erfahrbar machen.
Matthias Vollmer ist wissenschaftlicher Mitarbeiter und Leiter am MediaLab der Professur Christophe Girot für Landschaftsarchitektur.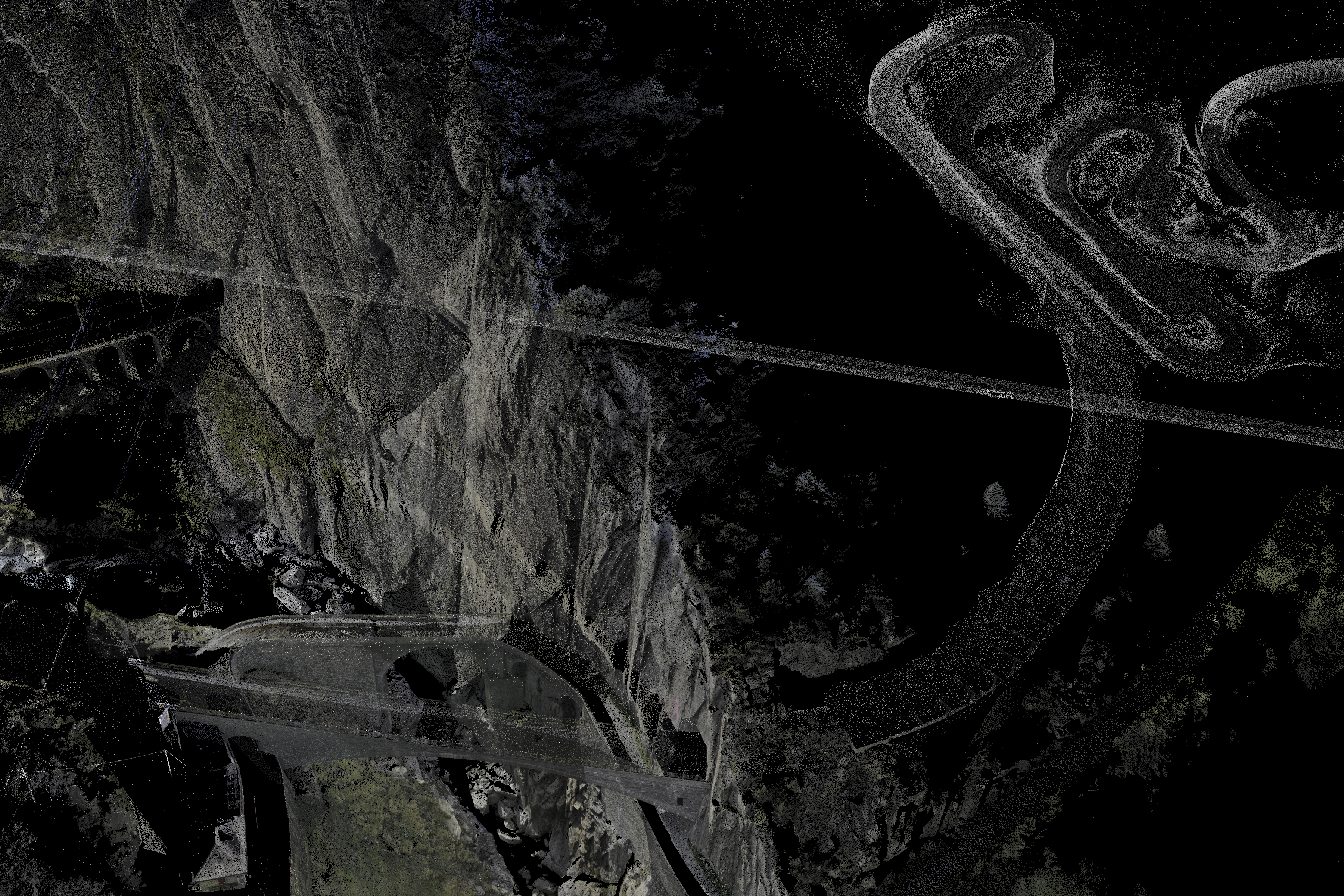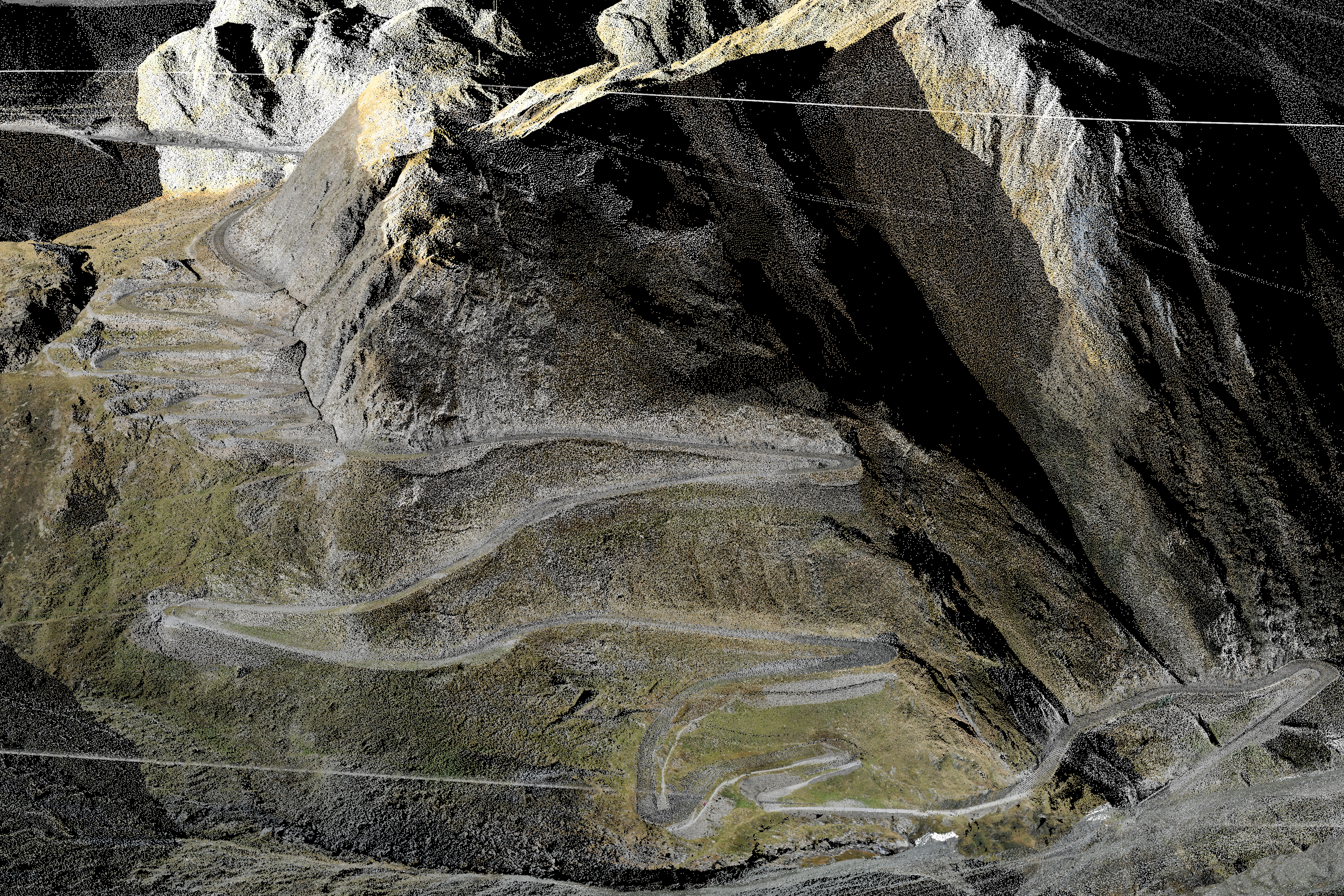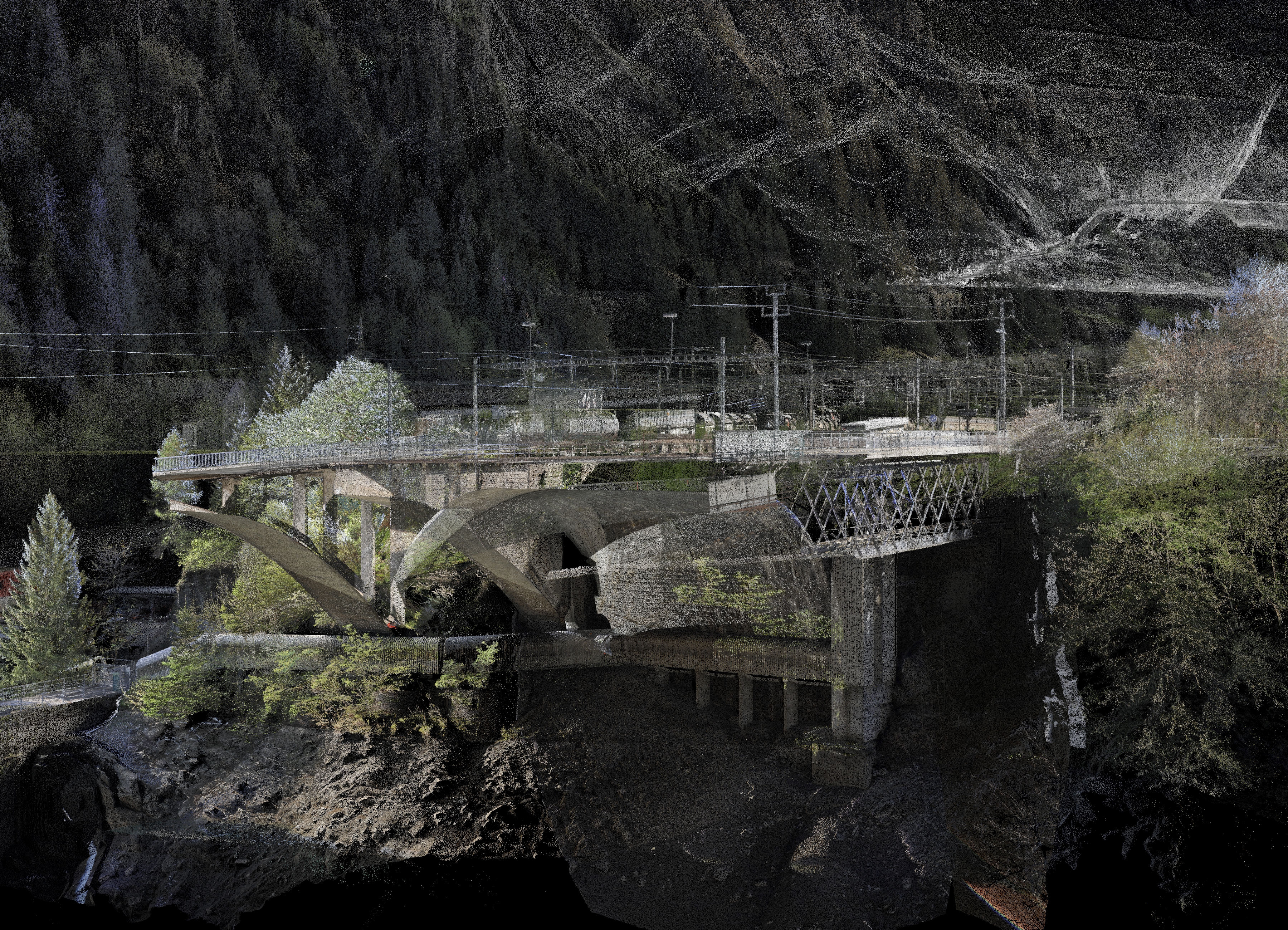 Bilder: Johannes Rebsamen, Pascal Werner und Matthias Vollmer. Die Bilder stammen von der Ausstellung «Gotthard Landscape – The Unexpected View» an der Architektur Biennale Venedig 2014.