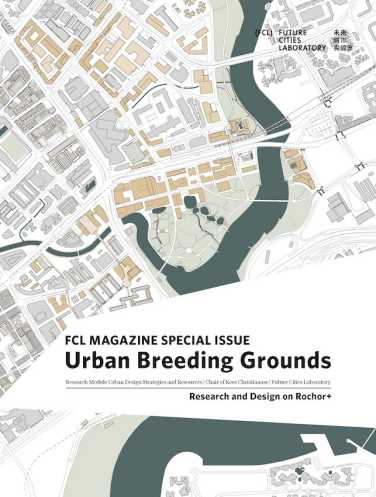 Kees Christiaanse, Arpad Hetey, Vera Schmidt, Ying Zhou Authors (in alphabetical order): Zuliandi Azli, Sonja Berthold, Dr. Marcel Bruelisauer, Lucas Bucher, Prof. Dr. Stephen Cairns, Prof. Kees Christiaanse, Michael van Eggermond, Dr. Alexander Erath, Arpad Hetey, Edda Ostertag, Matthew van der Ploeg, Vera Schmidt, Ass. Prof. Dr. Andres Sevtsuk, Ass. Prof. Dr. Ying Zhou
2016

FCL magazine special issue: Urban Breeding Grounds More
The FCL Magazine Special Issue presents the investigation of the mechanisms of a diverse inner city neighbourhood in Singapore termed 'Rochor +'. The articles not only illustrate the high economic and spatial potential of urban breeding grounds, but also provide an instrumentarium for policy recommendations and design guidelines that aim to initiate public discourse.