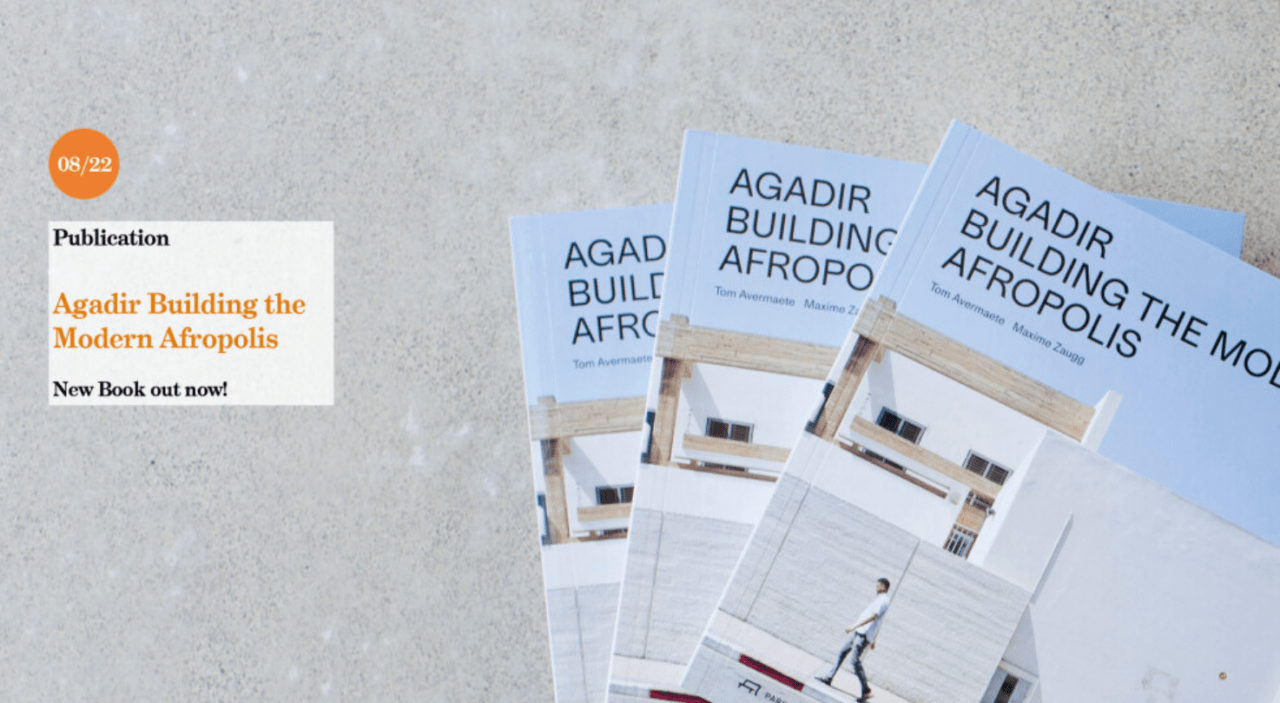 Tom Avermaete, Maxime Zaugg
2023

NEW: anytime after 25 June | Musée de la Reconstruction d'Agadir, Morocco, and online.
The exhibition will present the norms (codes) of the reconstruction of Agadir following the devastating earthquake of 1960 through five main themes: public space, parcours urbains, structure, typologies, and materials. It is based on the recent publication Agadir – Building the Modern Afropolis, edited by Tom Avermaete and Maxime Zaugg. The publication has now also been translated into Arabic and French, and the books will be presented and discussed as part of the exhibition.
Organisation
Institute for the History and Theory of Architecture (gta)
History and Theory of Urban Design, Prof. Tom Avermaete
Contact for more details and opening day/time: Lahbib El Moumni
Find out more